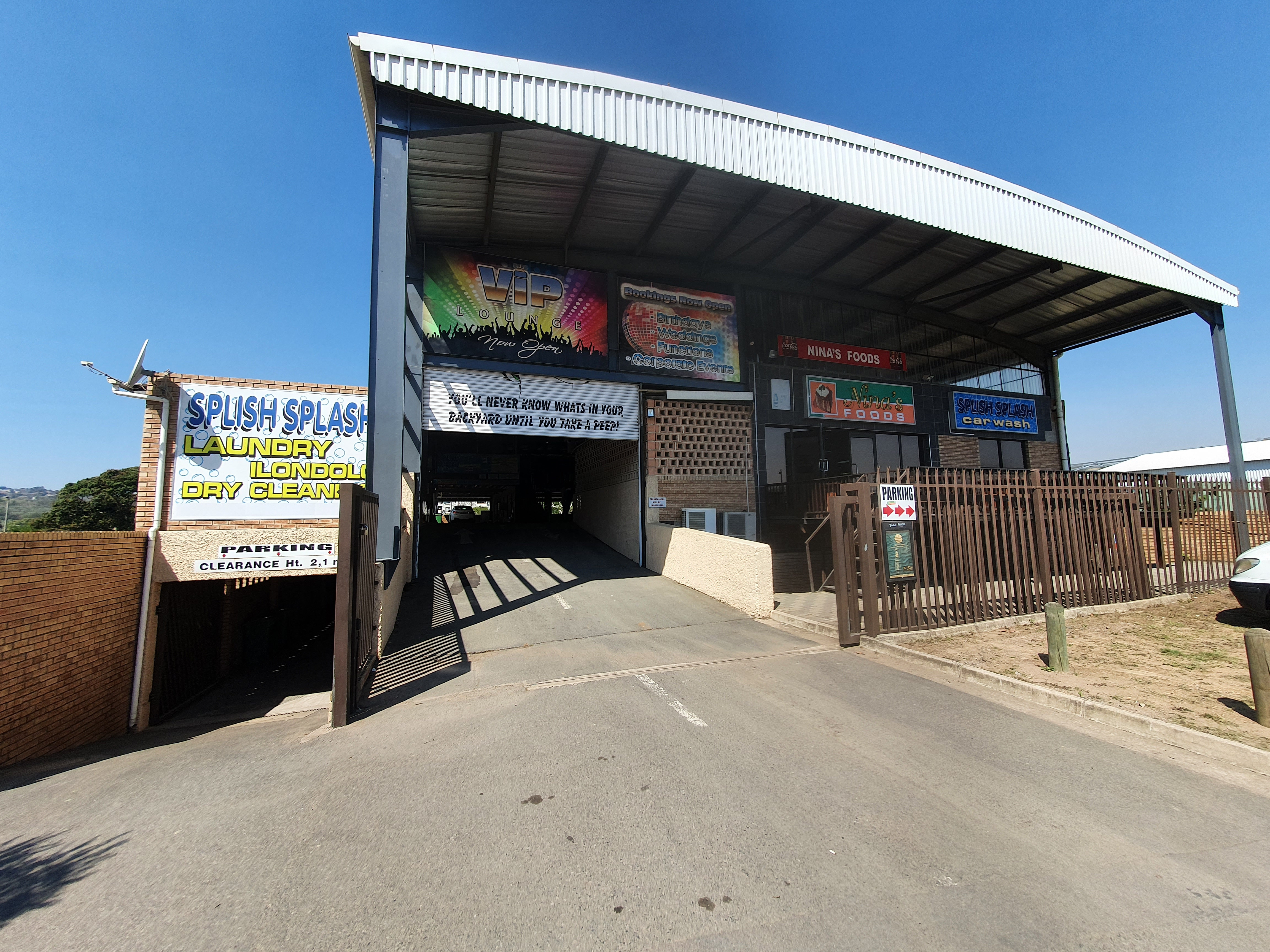 In2assets will at a live auction, in compliance with Covid-19 regulations, combined with online bidding, offer a commercial and industrial property in Cato Manor, on November 18 at 11am, at The Durban Country Club.
The double storey property presents a versatile offering to the market, it sits on the highly travelled Harry Gwala Road, a mere 1.5kms from UKZN. The property enjoys good access from each end of the property directly into the basement level.
The versatility of the property is highlighted in its proximity to the university, which allows a student accommodation opportunity. The property has approved plans for 44 student rooms with 10 currently built. The property has historically been a mixed-use property, with A-grade offices, a professional car wash set-up, a laundromat, a nightclub and a restaurant with decking.
The property is a double storey building which currently comprises a basement level and first-floor level. The basement is made up of secure parking bays and A-grade offices which include boardrooms, storerooms, open plan offices and enclosed offices. The offices have air-conditioning. The basement level also comprises a small warehouse, ablutions, and change rooms. The upper level of the building is accessed via a drive-through ramp off Harry Gwala Road. It has the restaurant area, kitchens, laundromat and car wash. The restaurant has a fully fitted kitchen with gas stoves. The first floor also comprises a mezzanine level which has recently been upgraded with 10 student rooms and the ablution facilities.
The property is sold with solar panels and inverters as well as generator which keeps the properties utility expenses low and allows for continued operation through periods of load shedding. The toilets are also fed via a pump from a rainwater tank.
The property has 16 CCTV cameras, two remote-controlled security beams, 24-hour security and two security guards.
"The property's central location to the Durban city centre and the Durban Port (about 7km away), and its proximity to the University of KwaZulu-Natal and Howard College Campus Node, as well as all essential amenities, makes it suitable for endless possibilities, be it student accommodation, offices, manufacturing, warehousing, retail or services," says Luke Hearn, who is handling the sale.
The business nodes of Mobeni, Jacobs, Pinetown, and New Germany are close by and there is easy access to the N3 via the M10 to the east. There is a direct link via Harry Gwala Road to the N3 corridor at the Pavilion and Spine road interchanges towards the west.
The Pavilion shopping mall, the Inkosi Albert Luthuli, and Westville hospitals are nearby.
For more information contact Luke Hearn at 071 351 8138 or 031 574 7600 or
[email protected]
To register and attend the live auction, email
[email protected]
Alternatively, bids can be submitted via the In2assets online bidding platform https://auctions.in2assets.co.za accessible from PC or by downloading the In2assets App from the Google Play Store or App Store. | Auctions Writer