Umhlanga Top the list for Commercial Development
It would be difficult to picture Umhlanga as anything other than the bustling upmarket residential, holiday and business paradise that we have come to know, and love says Luke Hearn from In2assets the well-known national commercial & industrial property practitioners.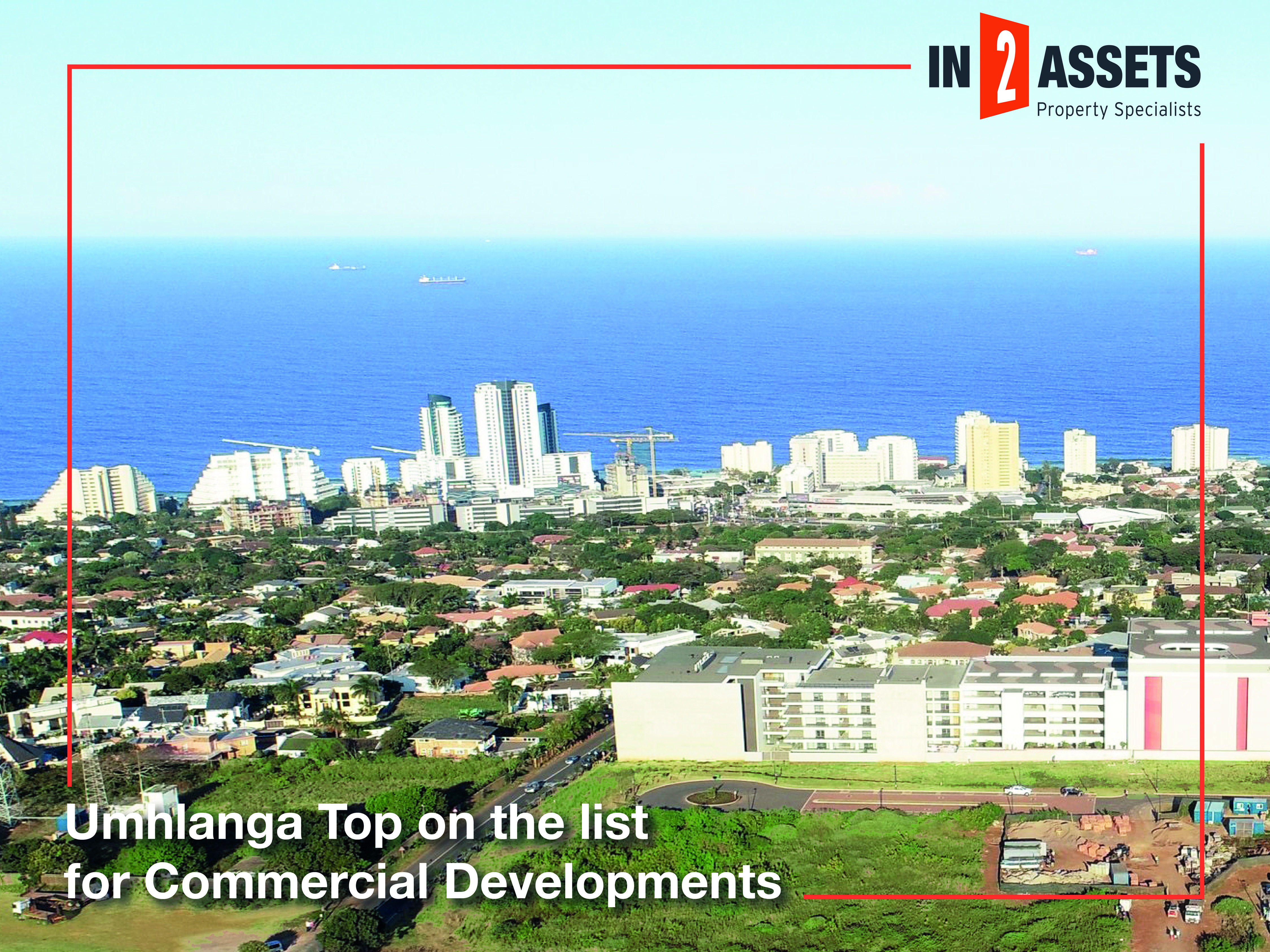 Imagine, that just a few decades ago this premier business district was in fact simply, a mix of bush and sugarcane fields. The only hint of Umhlanga's future as a beacon of the KZN coastline, was the development of the renown Oyster Box in 1863, which too had humble beginnings as a holiday cottage, and which was used as a navigational beacon for passing ships.
It wasn't long before more people had decided to build their cottages on the Umhlanga coastline. The increase in popularity led to the development of the Victoria Hotel in 1923, Umhlanga's first hotel. The Victoria Hotel, which was later renamed to the Umhlanga Rocks Hotel, was hugely successful and increased the prominence of the area. Umhlanga Rocks grew rapidly into a small seaside town accessed only via a small gravel road from Durban North, a far cry from the four-lane highway we use today!
Up until the 1980's development had been focused on the coast, leaving mainly sugarcane and coastal forest occupying the inland portions of Umhlanga. Tongaat Hulett began to expand development inland as far as the Ridge, when in 1995 the Sugar Cane growing company began the transformation of these sugarcane fields into large mixed-use developments. This resulted in the eventual development of the first corporate office park in the province, the La Lucia Ridge Office Estate, which houses an abundance of national and multinational corporate head offices. This was followed by Gateway Shopping Mall, the biggest shopping centre of the Southern Hemisphere at its time.
The Umhlanga Ridge development zone has rapidly become one of South Africa's fastest growing development nodes, investor confidence is at an all-time high with new and current developments totaling a conservative R10 billion. As the growth of the precinct continues, prime development land has become a sought-after commodity. In2assets has secured a mandate to sell one of the last remaining prime development sites in this node. The site lies parallel to the newly built Cox Yeats building and fronts onto Ncondo Drive, which is a mixed-use node comprising multiple P-grade buildings, hotels and high-end showrooms. The property offers a developer 4760m2 of bulk and the sale includes plans for a 7-storey commercial office building.
The sale is expected to draw huge interest from the market as this is one of the last remaining sites available to buy. For any additional information on the sale please contact Luke on, 071 351 8138 or on email at [email protected]