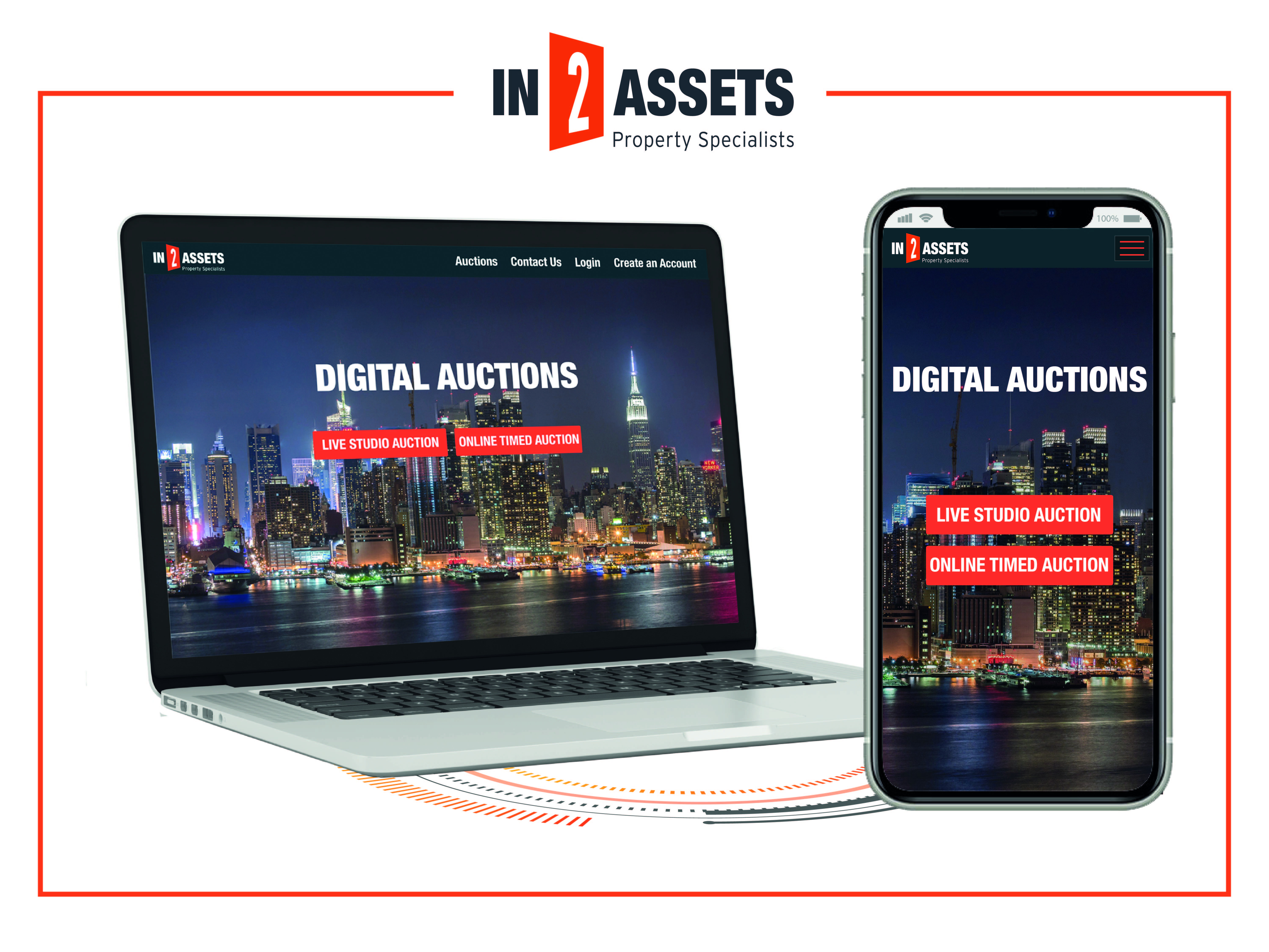 In2assets has always strived to be at the forefront of technology and in 2019 already launched a new online auction tool which has now become extremely important in the midst of the pandemic crisis, says Hein Hattingh, MD of the KZN-based property specialists.
"Staying healthy and keeping others safe is currently our priority. As circumstances now require social distancing, we have taken steps in response to the crisis and switched seamlessly from the always well-attended In2assets public auctions to disposals via the In2assets property auction app which will enable buyers to bid for properties online to keep clients and our staff safe during these challenging times," Hattingh states.
He says the In2assets App will offer two types of online bidding options:
• Live studio auctions - streamed directly from the In2assets head office and conducted by auctioneer, Andrew Miller. These studio auctions will enable national and international clients to bid on properties via the App in real-time.
• Online timed auctions – with no auctioneer officiating, buyers will be able to bid on auction lots online over a predefined period of time.
"Our priority is customer confidence and data security. In2assets uses use highly advanced data security systems to ensure bidders' personal data is not comprised in any way. All bids are fully disclosed, and with real time alerts, buyers can participate with confidence. Our first live studio auction will take place on April 28 at 11am, with auctioneer Andrew Miller on the 'digital podium' while the lots are streamed directly onto our app, allowing scope to bid on all properties in real time."
For more details about this auction, download the In2Assets app via the App Store (iPhone) or Play Store (Android) or visit https://auctions.in2assets.co.za/ to register to bid, or view the auction lots.
Hattingh says soon to come from In2assets also will be the launch of Capx2 - "South Africa's first ever intellectual commercial property portal" - which will enhance the service the company offers for commercial, industrial, and agricultural property transactions. "Included in this new mobile and user-friendly portal will be vetted leads with credit checks, buyer and tenant affordability scores, property-owner verification, and affordable month-to-month digital marketing packages for brokers, corporates and properties owners."
He says South Africans should remain calm and positive and look after their health during these difficult times. "The situation will change and rest assured business will then resume as normal. We thank our customers for their valued support and will continue to provide them with the best property transaction solutions," he adds.
For more details, email
[email protected]
or visit www.in2assets.com.
An important message from our Group Auctioneer: https://youtu.be/7Ythu6zbeME