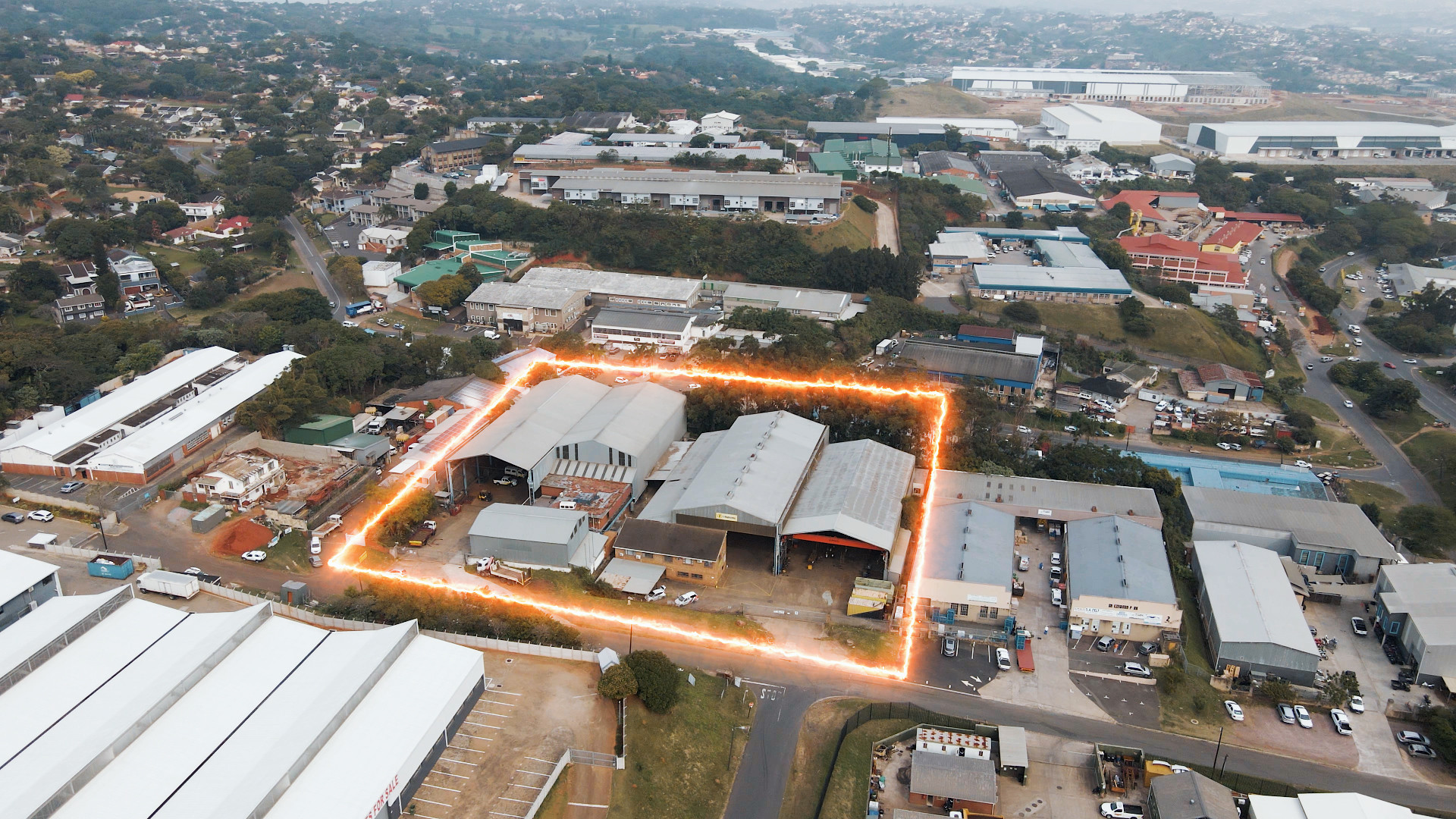 In2assets Properties will be auctioning two industrial properties in Sneezewood Lane, Glen Anil, on July 14 at The Mount Edgecombe Country Club.
No 6 Sneezewood Lane comprises two triple-volume warehouses/factories serviced by six gantry cranes, which range from 4.5 tons to 10 tons, spread throughout both spaces. Height within each is about 13m to the apex. The extent under roof is about 2 900m². No 8 Sneezewood Lane has two triple-volume and one double-volume warehouses/factories. All three are serviced by five gantry cranes which range from 4.5 tons to 10 tons. Height within each space is approximately 13m to the apex. The extent under roof is about 2 400m². Each warehouse/factory has a double-storey office/ administration block, as well as various storerooms and workshops.
The properties were recently occupied by a heavy industrial engineering company and as such there is ample power supply and excellent ground-bearing capacities.
6 and 8 Sneezewood Lane can be bought individually or as a combined lot. The properties are in a good location. Sneezewood Lane is accessed directly off Old North Coast Road, the main road bisecting Glen Anil. They are set slightly below road level in an industrial node close to the new JT Ross Business Park, known as Northfield Logistics and Business Park. In the immediate vicinity are well-established businesses, mostly small to medium-sized warehousing with a good representation of larger distribution facilities.
The properties have easy access to major roads and are a short distance from the N2.
"The suburb of Glen Anil has its own elite industrial which that houses major South African manufacturing brands and logistic companies. The surrounding area is one of high demand and has good occupancy levels," says Virend Deonarain, who is handling the sale. "This is a rare opportunity for buyers to acquire properties in a sought-after area."
For more information, contact Virend Deonarain at 071 383 1735, 031 574 7600 or
[email protected]
Email
[email protected]
to attend the auction as attendance is strictly by invitation due to Covid-19 regulations. Bids can be submitted remotely via the In2assets online bidding platform https://auctions.in2assets.co.za accessible from PC or by downloading the In2assets App from the Google Play Store or App Store.