Retail Premises With Frontage On Two CBD Main St
A massive retail building with street frontage to both Durban CBD's two busy main streets is among the properties to be offered by In2Assets at its first multi-property auction at 11am on February 18 at the Durban Country Club.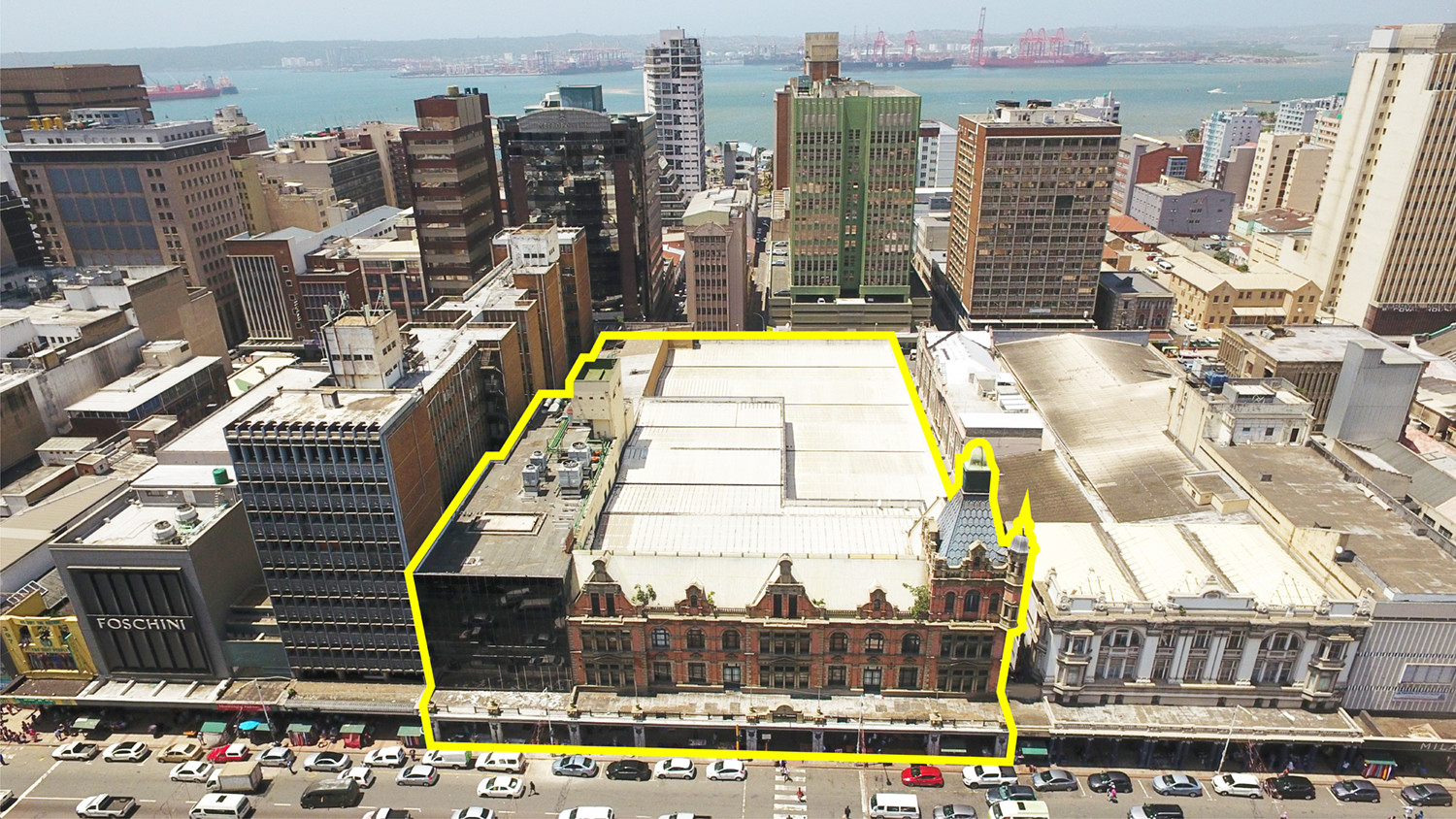 The 14 600m² commercial and retail space on auction stretches from the iconic Greenacres Building from Dr Pixley Kaseme (West) Street to the current Shoprite building in Anton Lambede (Smith) Street. Lease negotiations are being conducted with Clicks, Home Choice, and Pepkor for future occupation of the remaining vacant premises.
Virend Deonarain, who is handling the auction of this property for In2Assets, comments: "This incredibly well positioned CBD property was the home of national retailer, Edgars, for over three decades and the current home of Shoprite for over two decades. This site parcel consists of 11 erven with a combined extent of 5 567 m² and the gross lettable area is about 14 600 m². We expect immense interest in this auction as this iconic commercial and retail building is right in the heart of the Durban CBD and exposed to exceptionally high volumes of vehicular and pedestrian traffic daily."
Deonarain says Dr Pixley Kaseme (West) Street is set for transformation into a pedestrian linear park and upgrading of the public transport connection to serve the Durban CBD has already begun. "National retailers such as Clicks and Pepkor are showing interest to occupy the property we are auctioning because of the transformation of the Durban CBD into an inspiringly diverse environment."

The property falls within the Durban Central precinct, as defined in the new eThekwini Urban Development Zone (UDZ) – one of nine new precincts demarcated within the greater central city. The aim of creating the zone is to stimulate new investment and urban regeneration to the central parts of the city through tax saving incentives for new developments or building restorations.

Deonarain says the neighbourhood of the property to be auctioned comprises mostly retail space on ground level and offices and flats on higher levels.
For more details, contact him on 071 383 1735 or email [email protected] or visit www.in2assets.com.
By Sunday Tribune Journalist