New ABSA / Growthpoint Development in Umhlanga – August 2016 Update
The heavy rains experienced in parts of KZN towards the end of July did cause some minor damage to the site but these were quickly repaired and after a delay of a day or two, work returned to normal. The building once completed is said to be in the region of 6500m² set over 3 floors and occupation is anticipated for late 2017 or early 2018.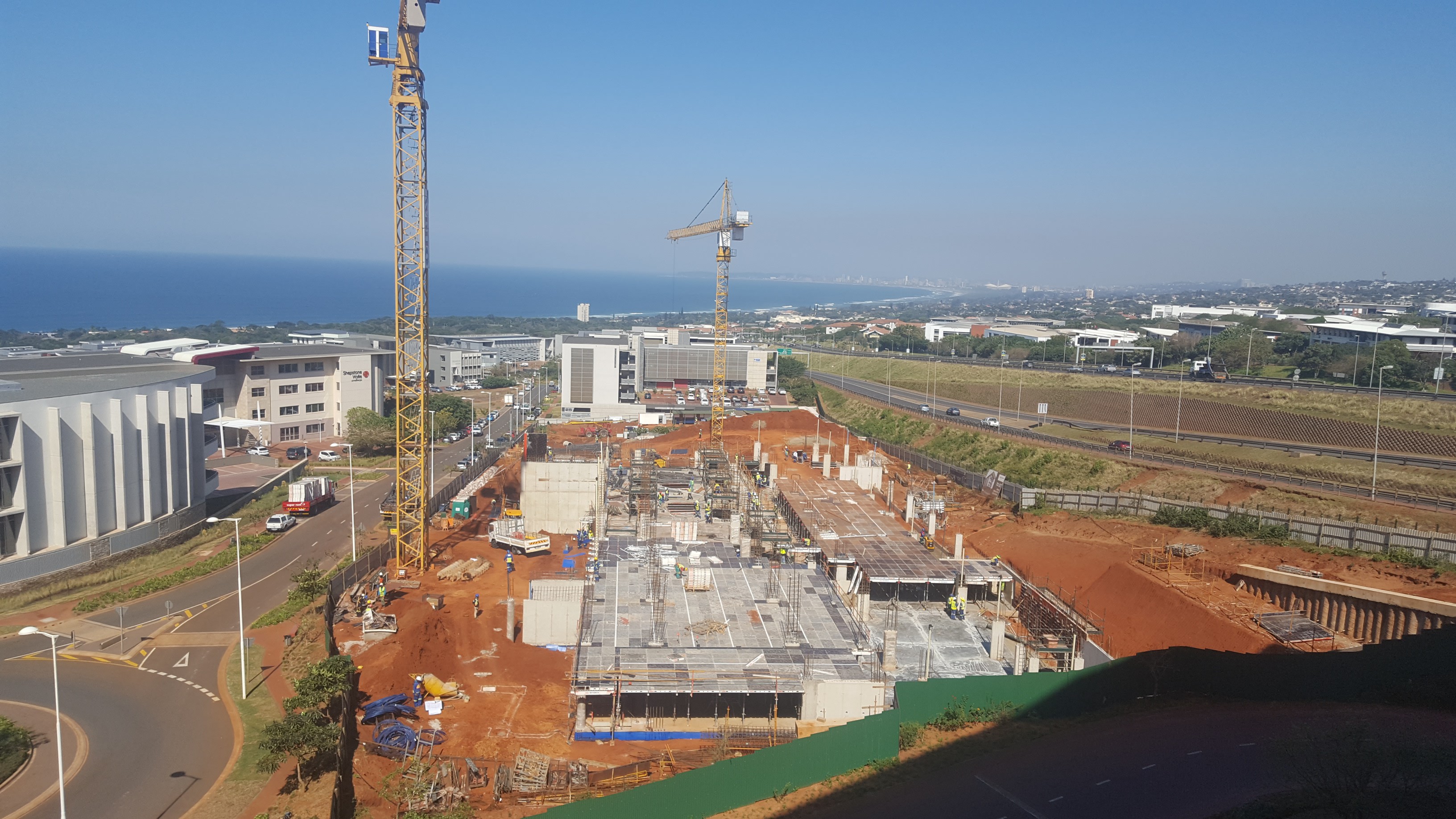 From our vantage point at the In2assets Head Office in 41 Richefond Circle overlooking the site, things appear to be moving along smoothly for the new ABSA Regional Head Office with the ground floor slab having been completed and work progressing onto the upper levels.