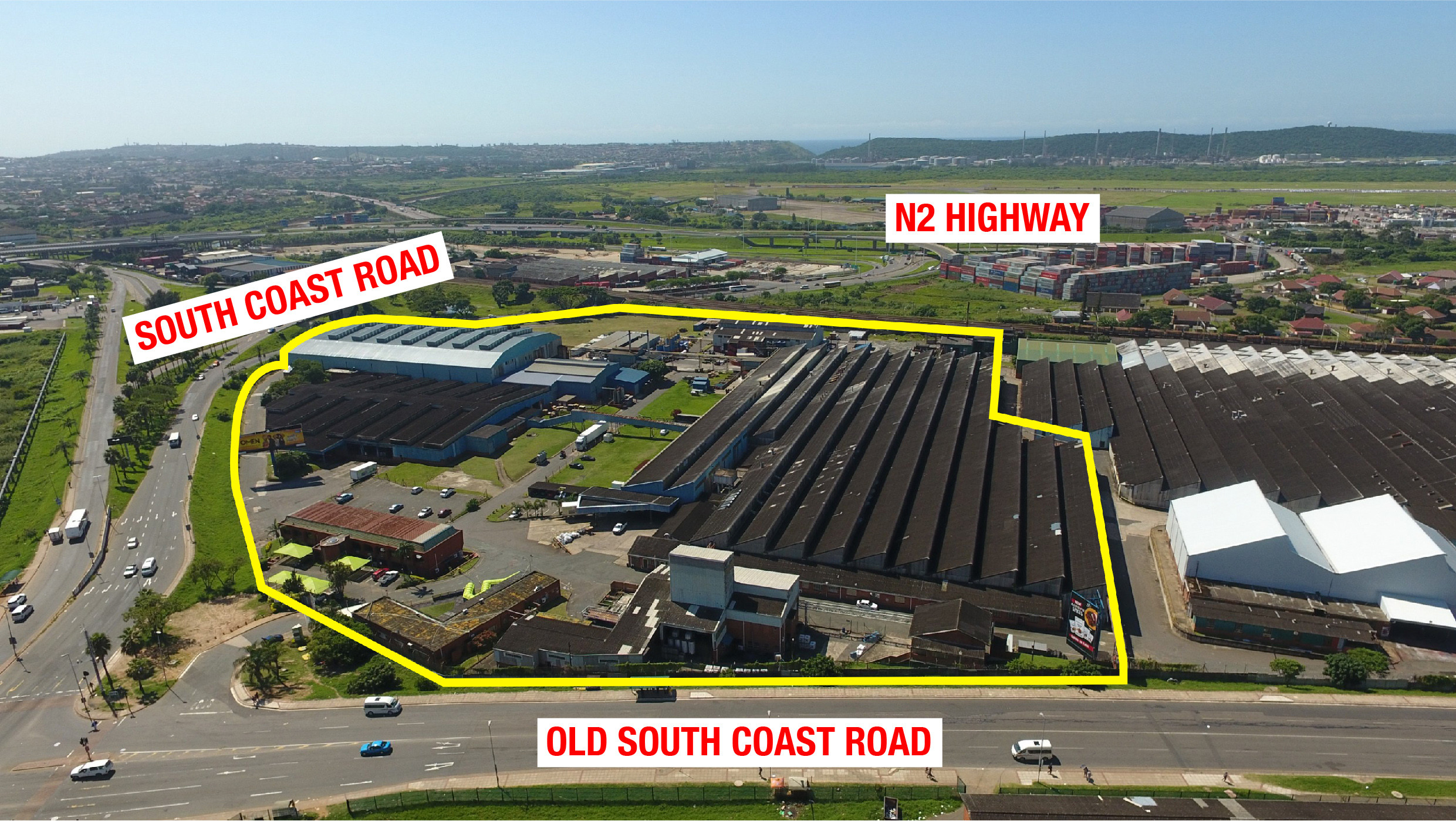 Large industrial property in Mobeni with exceptionally diverse potential for developers and end-users will be auctioned by In2assets on May 14 at 11am. The on site disposal of the property – currently under Business Rescue - will take place at 2096 South Coast Road and offers "a rare development opportunity", according to Luke Hearn, who is handling the auction.
Hearn says the property of about 76 650 m² (with a gross building area of about 33 542 m²) currently comprises several top-quality improvements and large yard areas. "Some of the improvements include warehousing components, offices, ablutions, staff change rooms and canteens. It also has a strong power supply as well as multiple roller-shutter doors for access into the warehouses. The proximity to freeways, arterial routes and accessibility to the Port of Durban all make this a rare development opportunity," he states.
Located opposite Umlazi Mega City Mall, the property is on the south-western boundary of the Mobeni West industrial node, and forms part of the greater South Basin Industrial Region "It fronts onto four busy roads: Mangosuthu Highway, Old South Coast Road, South Coast Road, and the R102, and can be directly accessed from Old South Coast Road via the old airport interchange. This strategic position is a major positive factor. You don't find such ultra-convenient access to the N2, M4, R102 and South Coast Road on auction every day."
Hearn says essential public facilities, amenities and public transport are located along South Coast Road and the surrounding areas comprise residential accommodation and "port-related" industrial properties. The South Basin Industrial Region has been earmarked for redevelopment according to the eThekwini Integrated Development Plan.
For more information about the property and viewing arrangements after lockdown, contact Hearn on 071 3518138 or
[email protected]
or visit www.in2assets.com.- Auctions Writer.