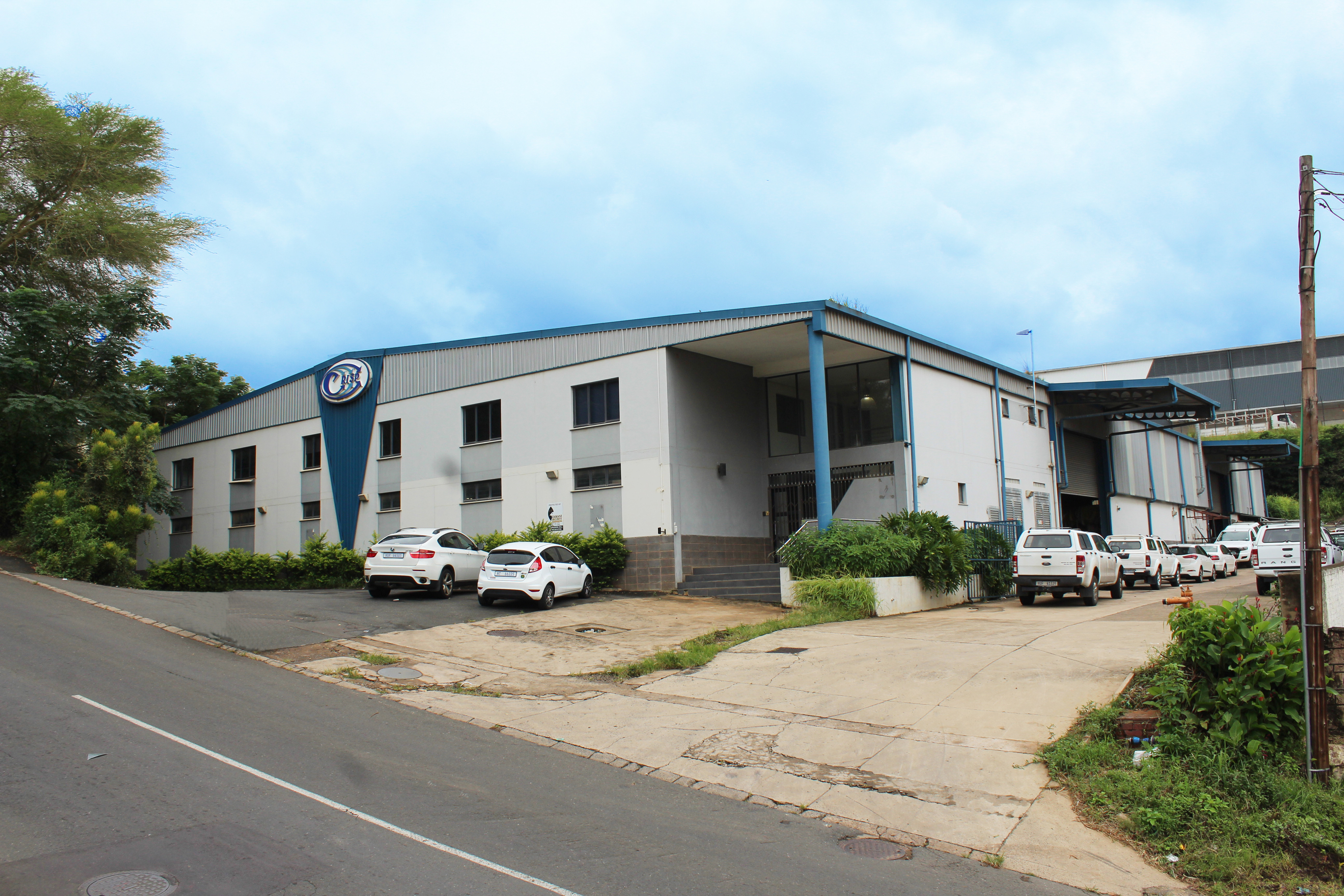 In2assets will be auctioning an industrial property in Glen Anil on March 17. The live auction, in compliance with Covid-19 regulations, combined with online bidding, will be at 11am at the Mount Edgecombe Country Club.
The property, at 5 Cypress Drive, Glen Anil, measuring 4 654 m² in extent, comprises a warehouse with an office component. There is a large double-volume warehouse space, which is about 6 to 8m high and has an area of approximately 2 494 m². The upper office component at the front of the building has a reception area and the enclosed storage area on the ground floor. A huge open plan office, individual offices, a kitchen as well as ablutions and change rooms are positioned on the first floor. Access to the warehouse area from the offices is via a steel staircase.
The property is finished with low-maintenance face brick and IBR sheeting on steel beams. The warehouse has concrete floors and sisalation installed in the ceilings. Access to the warehouse is via two steel roller-shutter doors. The property has a 3-phase power supply and is well-established to accommodate heavy-duty machinery. The yard is approximately 400m², with allowance for distribution and off-loading by heavy-duty vehicles. Parking is available in front of the building. "This industrial property enjoys good positioning on Cypress Drive, accessed directly off Old North Coast Road which is the main road bisecting Glen Anil. The property is set in the heart of this sought-after industrial node.
"The immediate vicinity is well-established with light to medium industrial properties. It is predominantly made up of small to medium-sized warehousing with a good representation of larger distribution facilities. Surrounding properties include WBHO, Doors Direct, Denver Agricultural Tractor Spares, and Solar Primag. "The property enjoys easy access to all major roads and is a short distance from the N2 offramp. "The suburb of Glen Anil falls under Durban North and has established its own elite industrial area that houses some of the major South African manufacturing brands and logistic companies," says Virend Deonarain, who is handling the sale.
Contact Virend Deonarain on 071 383 1735 or mail
[email protected]
for more information. Bids can be submitted remotely via the In2assets online bidding platform https://auctions.in2assets.co.za accessible from PC or by downloading the In2assets App from the Google Play Store or App Store.