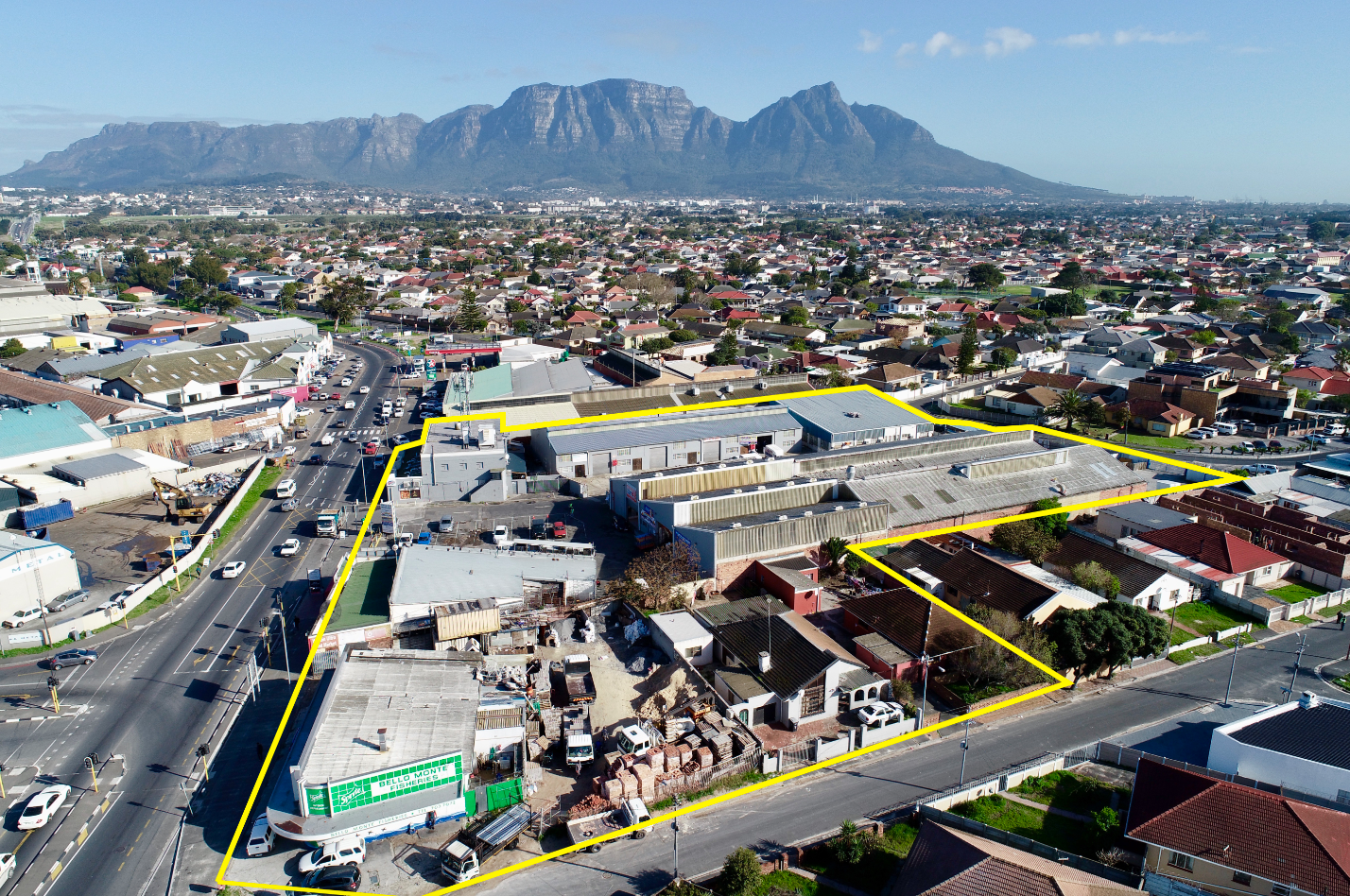 Leading Auction Company, In2assets has, as part of its national expansion plans, secured prominent mixed-use investment and redevelopment properties in Lansdowne, Cape Town, for its next major multi-property auction. The online sale – combined with live bidding in compliance with Covid-19 regulations – is at the Durban Country Club on October 14 at 11am.
The properties, on a prominent corner plot of about 10 254m2, are well-situated at 139 Wetton Road and 5, 7, and 9 Boundary Road, Lansdowne, south of the N2 Freeway and between Kromboom Parkway (M5 Freeway) and Jan Smuts Drive (M17 Freeway), Lansdowne is approximately 10 kilometres south-east of the Cape Town CBD and has as nearby suburbs Rondebosch East, Crawford, Nerissa Estate, Kenwyn, Claremont and Kenilworth.
The properties on offer comprise four erven and are improved with eight buildings, with a total gross lettable area (GLA) of about 5 315m2, derived from two dwellings, three commercial buildings, and three industrial structures.
Luke Hearn, who is handling the sale, says: "The properties front onto Wetton Road and the M9 freeway, and have exposure also to both Walnut and Boundary roads. The wide frontage onto Wetton Road provides excellent exposure to passing vehicular and pedestrian traffic. Wetton Road is accessed from Chukker Road, which leads to Kromboom Parkway and in turn the N1 and N2 freeways."
Hearn says this is a unique property offering and one that rarely comes onto the market. "The property offers buyers a very good low-risk income-generating investment with a gross income annually of over R5m. The property has a number of tenants some of whom have been in the property for decades and have shown keen interest to remain. In addition, there are enormous redevelopment opportunities on the site. The position is unrivalled and we expect huge demand from the market" He adds.
For more details and to view the property, contact Hearn at 071 351 8138 or email
[email protected]
To register and attend the live auction, email
[email protected]
as attendance is strictly by invitation to comply with Covid-19 regulations. Alternatively, bids can be submitted via the In2assets online bidding platform https://auctions.in2assets.co.za accessible from PC or by downloading the In2assets App from the Google Play Store or App Store. Author (Jan De Beer )