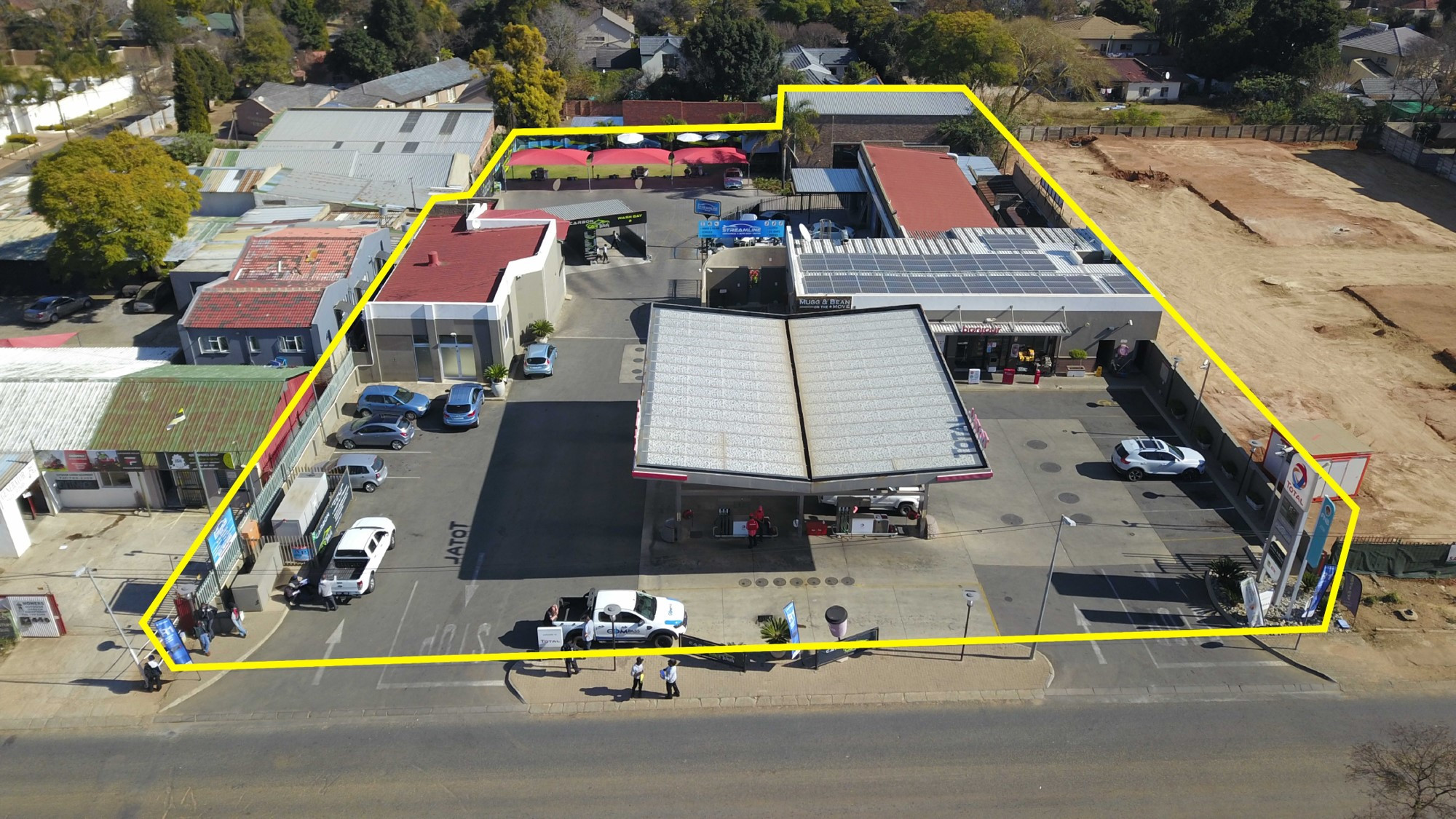 In2assets Properties will be auctioning an investment property with a filling station in Randburg on July 14 at 11am at The Mount Edgecombe Country Club, with online bidding facilitated via their App. 448 Value Avenue, Ferndale, is a well-located mixed-use facility on a site measuring 4 015m2.
The property's buildings and structures, measuring a total of about 1,764m2, including a filling station with a single-storey retail shop, car wash, a workshop, a double-volume warehouse and an unoccupied double-storey office building. The shop building also has an office, kitchen, public ablution facilities, staff ablution facilities and a change room. The workshop consists of two buildings. The main building is brick with IBR roof sheets on timber trusses with heat protection. It has five roller-shutter doors as well as a swing steel door leading into the storeroom with IBR lean-to structures. It has a storeroom, as well as reception and waiting areas. There is an additional building with ablution and changeroom facilities. The workshop and yard section has palisade fencing with a sliding gate.
The workshop is occupied by Streamline Mechanical and Auto Body Centre. The car wash comprises a two-vehicle wash bays, a wendy house office and three triple shade-net carports.
The double-volume warehouse is a brick building with IBR roof sheets. It has two roller-shutter doors. It has a full mezzanine floor area. The building, which is currently occupied, also has a reception area and ablution facilities. The warehouse and yard section has palisade fencing with a sliding gate. The office building is a part double-storey brick structure. It is currently unoccupied.
Total SA is the anchor tenant of the fillings station and has a remaining lease of approximately 5 years. The filling station has four fuel pumps under a canopy structure. It has a retail shop, currently occupied by Bonjour and Mugg and Bean. The current Gross Annual Income amounts to approximately R3 million. The property is on the northern periphery of the established suburb of Ferndale, close to Randburg CBD and about 10km from the Sandton business node and 20km from Johannesburg CBD. The well-established industrial node of Strijdompark is about 1.5km away. On busy Vale Avenue, it enjoys excellent exposure to high volumes of passing vehicular traffic. For more information, contact Virend Deonarain at 071 383 1735, 031 574 7600 or
[email protected]
Email
[email protected]
to attend the auction as attendance is strictly by invitation due to Covid-19 regulations. Bids can be submitted remotely via the In2assets online bidding platform https://auctions.in2assets.co.za accessible from PC or by downloading the In2assets App from the Google Play Store or App Store.