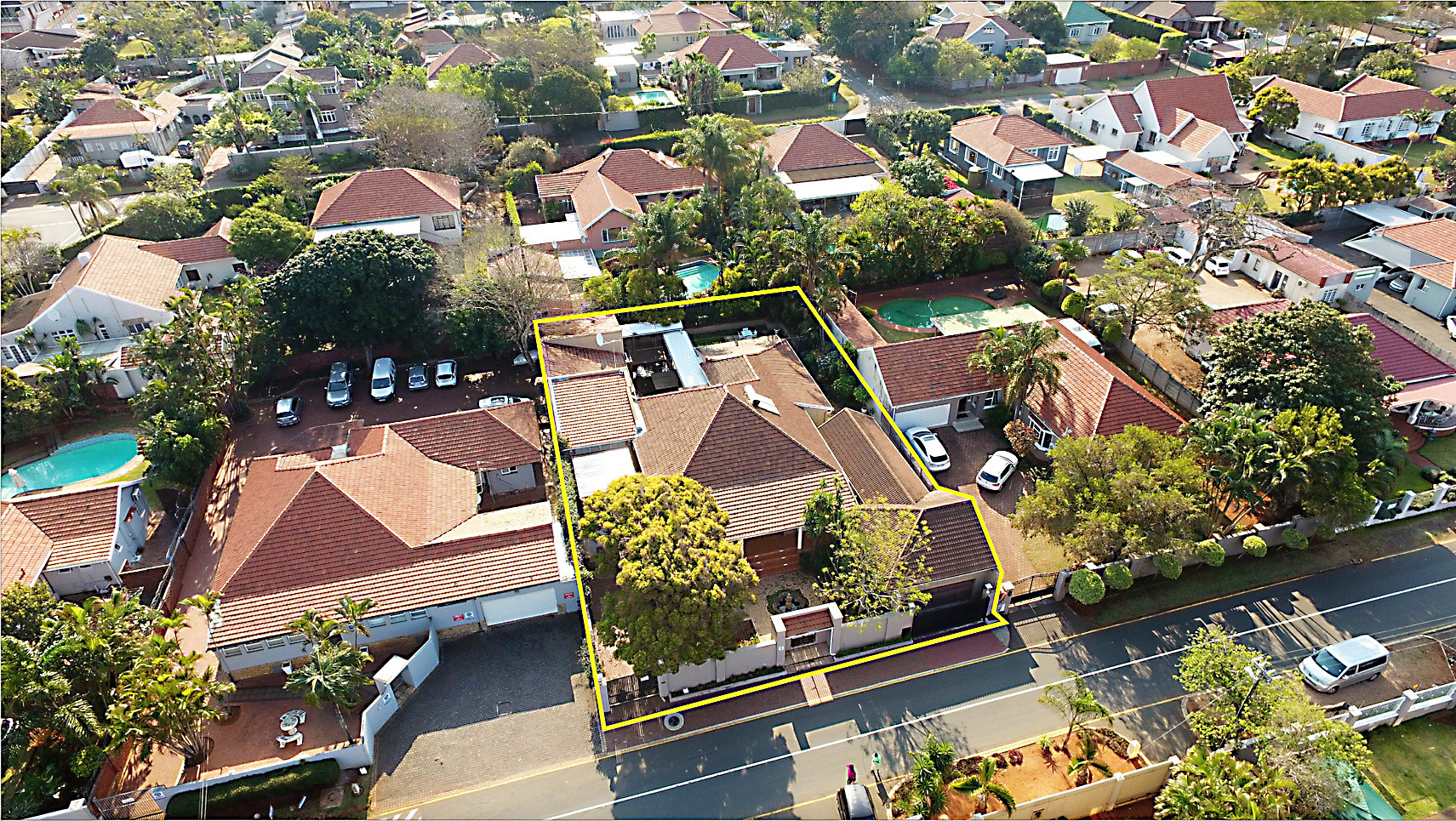 In2assets will at a live auction in compliance with Covid-19 regulations, combined with online bidding, offer "immaculate A-grade offices" in the sought-after Broadway Precinct in Durban North. The property of about 1012m² is a successful residential conversion into luxury, upmarket commercial offices. The High Court Order disposal will be on October 14 at 11am at the Durban Country Club.
Luke Hearn, who is handling the auction, says the property, at 5 Ennisdale Drive, will appeal to both end-users and investors. "The quality of these offices would be ideal for a corporate head office. But its layout also allows for sections to be rented out to different tenants offering a good investment considering the location, tenant demand and the luxurious look and feel of the offices," Hearn feels.
"The offices are exceptionally impressive and comprise a spacious reception area, open-plan and individual offices, large boardroom, smaller meeting rooms, kitchen, outdoor eating area, large and stylish entertainment areas, and a Koi Pond at the rear of the property with its manicured garden. The double-garage offers secure off-street parking with overflow parking accommodated outside along the boundary of the property and roadside."
The offices are in Durban North's Broadway Precinct, a very popular commercial node with upmarket residences of which many have been re-developed into office premises. "This commercial node is well-established and sought after and caters predominantly for the middle- to upper-income sectors. Furthermore, there is a good variety of businesses ranging from professional services to retail shops, banks, restaurants, doctors and other commercial offices in the area. The property is close to the Kensington Square Shopping Centre and has excellent exposure along Ennisdale Drive and there are many top schools including Northway Primary, Northlands Girls High and Northwood Boys High and other essential amenities and public services within walking distance," Hearn adds.
Access to the property is through two electric gates in Ennisdale Drive, off Swapo (Broadway) Road, which offers direct access to the M4 metro route to the east and Umhlanga Rocks Drive to the west. Umhlanga Rocks Drive and the M4 extend northwards to Umhlanga Rocks and into the Durban City Centre in the south.
For more details and to view the property, contact Hearn at 071 351 8138 or email luk
[email protected]
To register and attend the live auction, email
[email protected]
as attendance is strictly by invitation to comply with Covid-19 regulations. Alternatively, bids can be submitted via the In2assets online bidding platform https://auctions.in2assets.co.za accessible from PC or by downloading the In2assets App from the Google Play Store or App Store. By JAN DE BEER (Author)