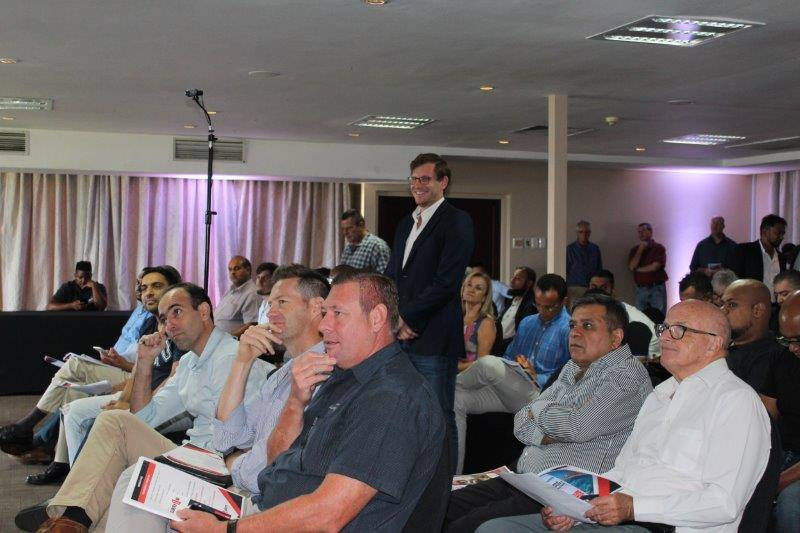 Despite Covid-19 negativity, In2assets staged a "highly successful auction" when it returned to conventional physical auctions at The Durban Country Club on August 20.
The highlight of the auction was the disposal of a large industrial complex in Cato Manor after fierce bidding on the floor as well as online. Other notable sales included a five-bedroomed La Lucia mansion, mixed-use property in Windermere, and two Durban CBD commercial blocks with apartments and retail units. These properties fetched R59.2 million and total offers submitted at the auction amounted to R137 million.
In2assets will be offering four prime investment properties in Pinetown at its next live - as well as online - multi-property auction on September 15 at 11am at the Durban Country Club. Three of the lots are industrial investments and the other "traditional" family home.
The first industrial property is in the sectional title Pine Industrial Park at 16 Pineside Road in New Germany in Pinetown. About 622m2 in total extent and zoned "general industry", the secure Section 18 of the complex offers good height (9m sloping to 4m), and hardened floors able to handle mass of a ton per square metre. The warehouse of about 600m² has an adjoining admin section of three offices, reception area, and ablutions. It has a power supply of about 160 amps, parking bays and loading area.
Also on offer in Pinetown is warehousing in an industrial park at 27 Cherry Road. The property of about 4 701m2 has easy access to major arterials, a tarred yard area, ample on-site parking, and solar power for one portion of the building which can be subdivided into smaller sections to accommodate multiple tenants.
Three tenanted sectional title industrial units in Pinetown's Mitre Road are also listed for the auction – all close to the M19 and King Cetshwayo Highway.
Finally, In2assets will call for bids for a "traditional" three-bedroomed house with a cottage at. 24 Hillside Crescent, Cowies Hill Estate, Pinetown. The property, of about 3 582m2, is being sold as part of a deceased estate.
The main thatched house comprises a main en suite bedroom with its own dressing room, two bedrooms that share a full bathroom, lounge, study, dining room, kitchen, and scullery. Both the dining room and lounge open to an entertainment area that overlooks the pool and landscaped gardens with nature trail leading to a tennis court. The property has two driveways: the first to a double garage with domestic staff quarters, and the second to a carport with adjoining laundry and storeroom. Also on site is a thatched bachelor cottage with a full bathroom.
For more information and to register and attend the live auction, email
[email protected]
Attendance is strictly by invitation to comply with Covid-19 regulations. Alternatively, bids can be submitted via the In2assets online bidding platform https://auctions.in2assets.co.za accessible from PC or by downloading the In2assets App from the Google Play Store or App Store. | Auctions Writer.