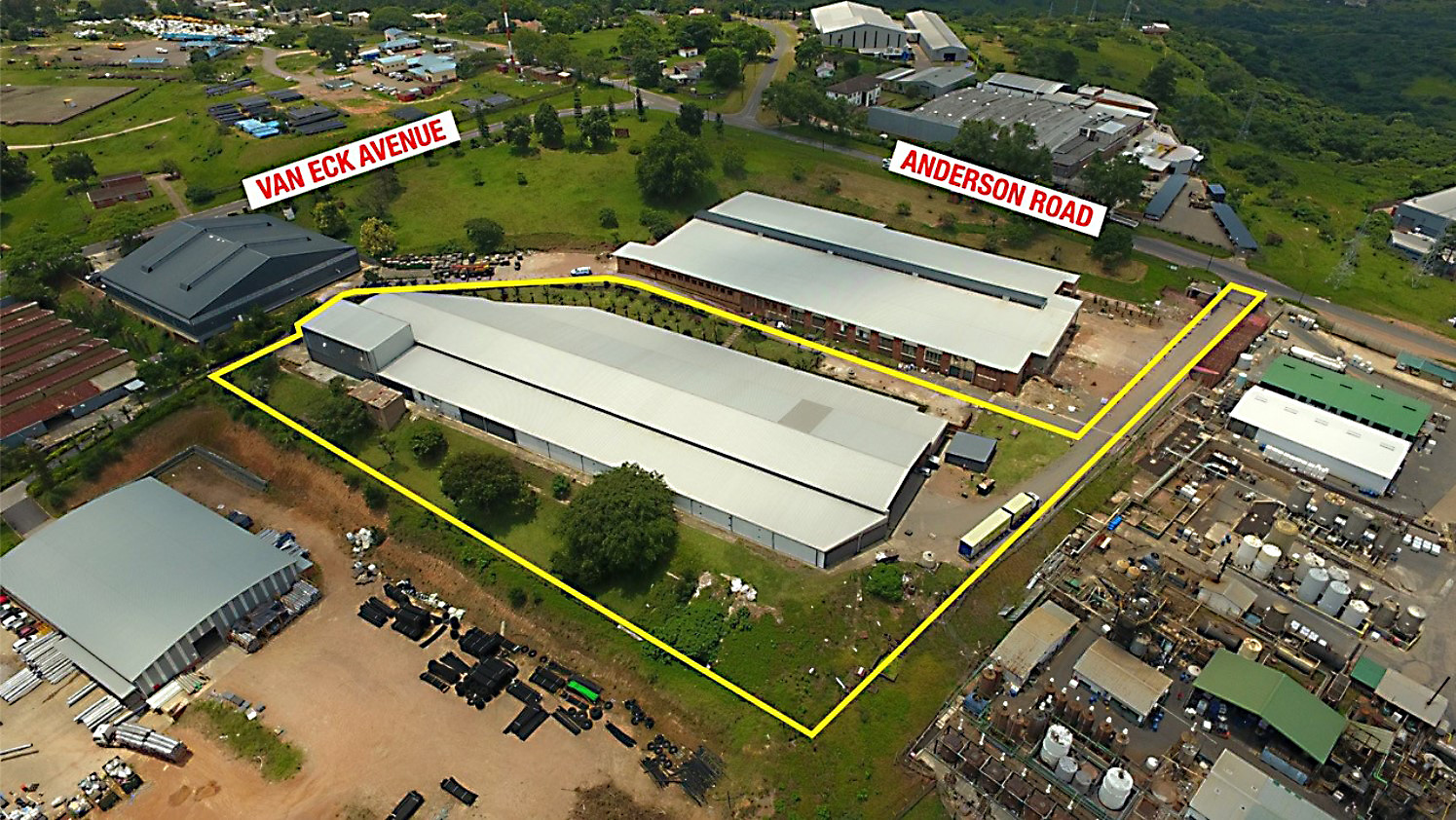 Among the properties for In2assets's next major multi-property online auction - combined with live bidding in compliance with Covid-19 regulations - on October 14, is prime industrial property in Hammarsdale, about 46kms from Durban. The auction starts at 11am at the Durban Country Club.
On offer is warehouse and A-grade office space totalling about 16 241m2, with a gross building area (GBA) of around 6 800m2. The warehouse has double-volume height with five roller shutter doors installed for maximum access, says Muhammad Ali, who is handling the sale of this property. Three of the doors are at the front, one on the side of the warehouse, and the other at the rear. "The warehouse has a concrete floor, sisalation ceiling, and a sprinkler system," he states.
Ali says Hammarsdale is characterised by industrial properties and surrounding small-scaled farming. It is home to the Rainbow Chicken (RCL Foods) distribution, sales and logistics operations, Fibertex geosynthetic factory, and MR PRICE Distribution Centre/ Keystone Industrial Park, an industrial park which is among the largest and most sophisticated distribution centres in South Africa, Ali says.
"The property on auction is close to the Georgedale railway power stations and has easy access to the N3 freeway which is about 5km via the Hammarsdale offramp, or 10km via Cato Ridge offramp. The warehouse and offices can be comfortably reached via Anderson Road or Van Eck Avenue which links to the MR 385 Main Road/Mthoko Mkhize Road intersection which is now being widened to accommodate the high volumes of traffic and heavy load-bearing vehicles. Slightly north-east of the intersection, the proposed Durban Dry Port is in its final planning stages of establishment."
Ali says the surrounding areas consists of blue collar formal and informal housing. There is a new shopping mall about 1.5km west of property, and other small-scaled retail businesses and a Post Office nearby.
For more information and viewing arrangements, contact Ali on email
[email protected]
or at 079 458 4256 or visit www.in2assets.com.
To register and attend the auction, email
[email protected]
as attendance is strictly by invitation to comply with Covid-19 regulations. Bids can be submitted via the In2assets online bidding platform https://auctions.in2assets.co.za accessible from both PC or by downloading the In2assets App from the Google Play Store or App Store | Auctions Writer.