Famous South African Icon Country Lodge For Sale
One of South Africa's internationally renowned properties, the Battlefields Country Lodge & Sports Resort, situated in Dundee, KwaZulu-Natal is for sale for the first time and marketed by In2assets, the national property company.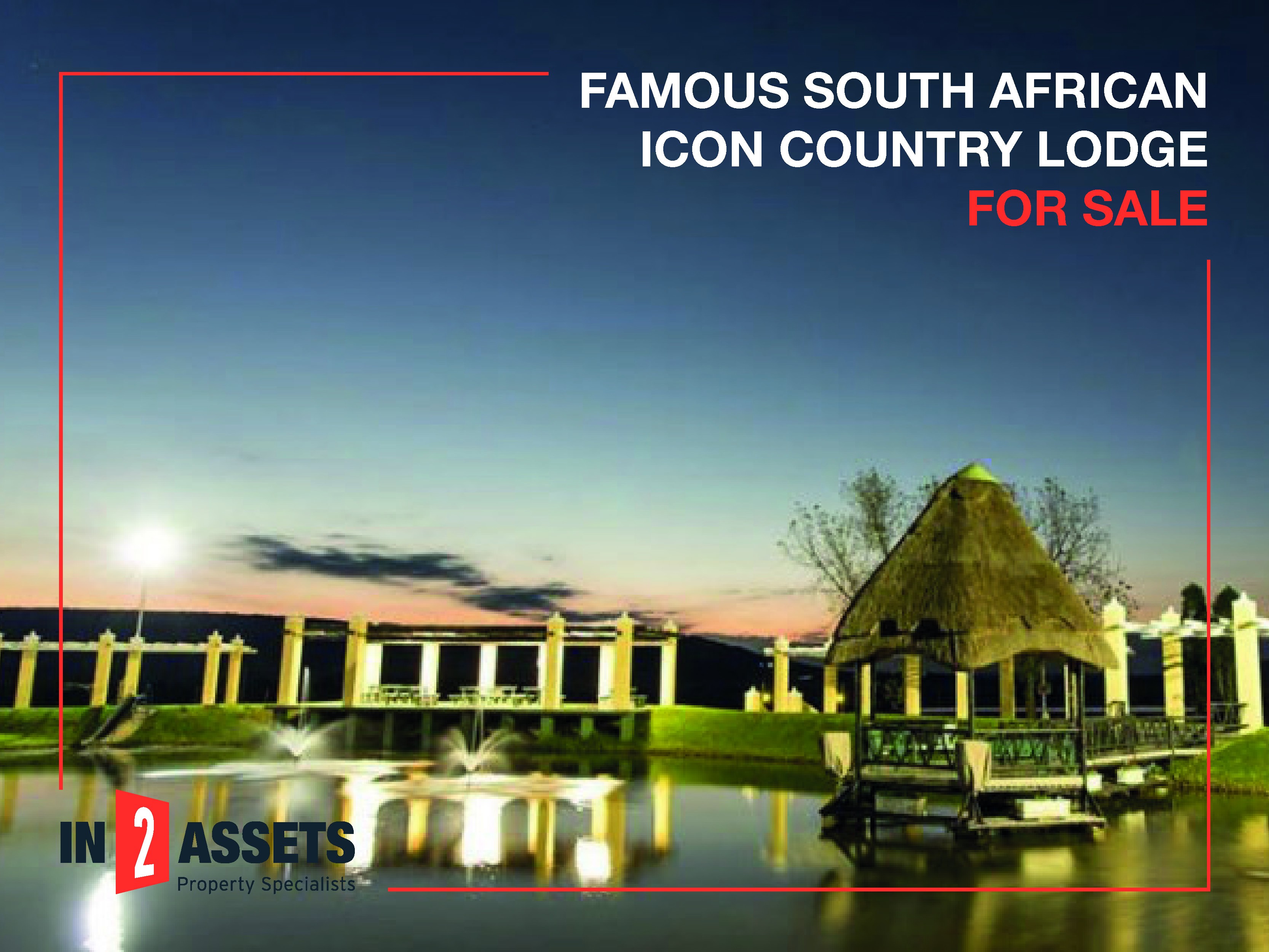 "The owners of the famous landmark Country Lodge & Sports Resort have taken the decision to sell their property by public Auction on the 25th October 2018," says Rainer Stenzhorn, Marketing Director of In2assets.
South Africa's Premier Battlefields, Wedding & Event destination provides accommodation in 70 air-conditioned, tastefully decorated en-suite rooms surrounded by immaculate lawns, gardens & game and is situated on ± 95 ha piece of land near Dundee.
The well-known Hotel Resort located within close proximity to the famous battle sites Isandlwana, Rorke's Drift, Blood River monument and Talana Museum, is rated as one of the best Hotels in South Africa and is hosting ongoing long and short-term visitors from all over the world continued Stenzhorn further.
The resort enjoys its own 1000 m Airstrip allowing guest to arrive or depart with light aircraft.
The property currently has multiple function venues which range from 10 people to 700 people. The large grounds are fully serviced to erect marquees accommodating up to 5000 people.
Stenzhorn mentions further, that the Battlefields Country Lodge has sufficient accommodation for those families traveling from afar for conferences, weddings and/or tours. There are diverse meal options for guests between the 130-seater restaurant, the pizzeria or the fish eatery. The Country Lodge is family oriented, with two sets of playgrounds for children of different ages. The property has also seen the recent development of a games room, outdoor gym, trim park, cycling & jogging track, a frisbee golf course and a mountain bike route.
The sale of this outstanding property takes place on the 25th of October 11h00 at the Durban Country Club in Durban.
For further information about the property and the auction, conditions visit: https://www.in2assets.co.za/property/2359/commercial-hospitality-auction-kwazulu-natal-dundee