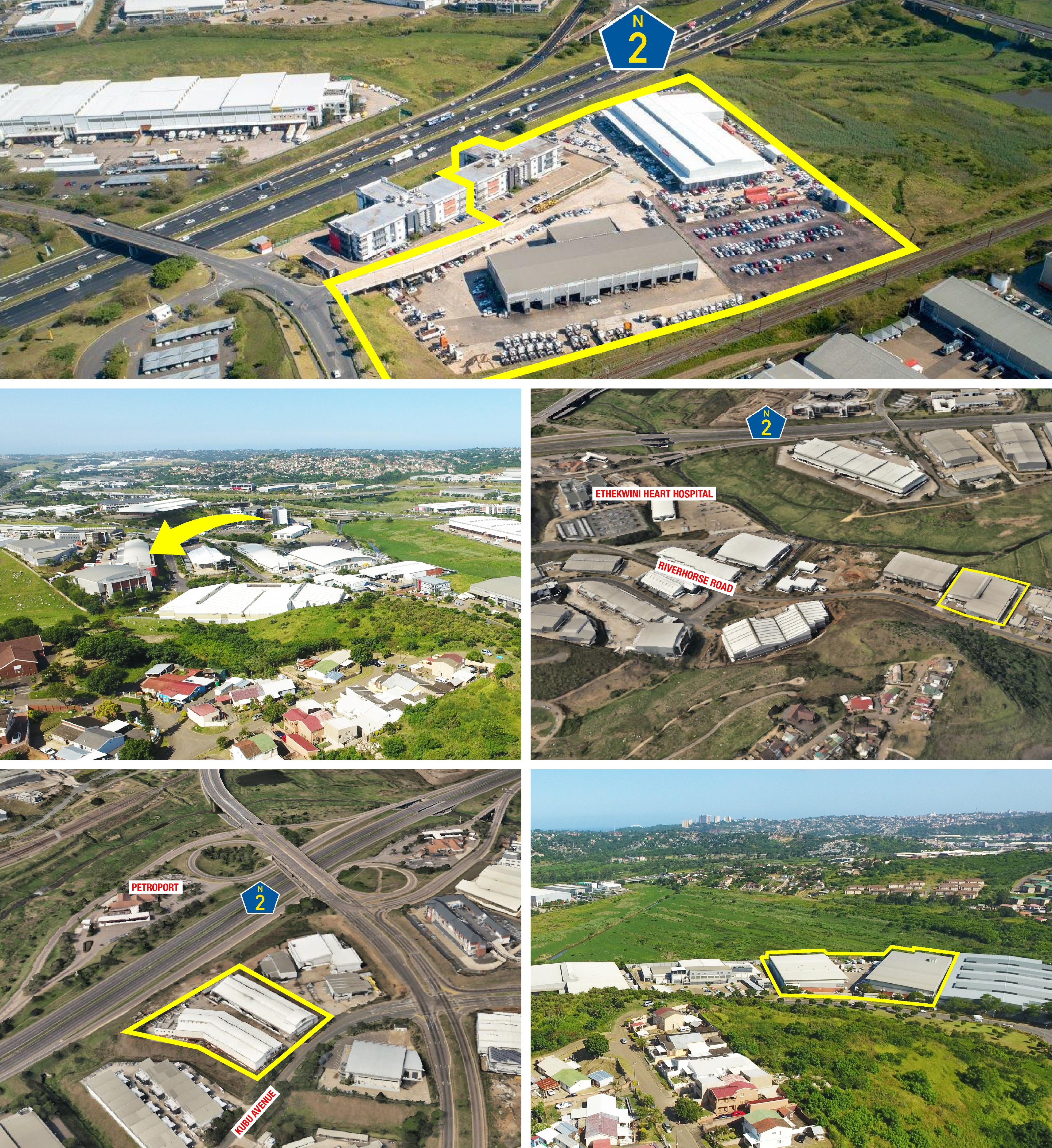 In2assets is proud to announce the sale of the portfolio disposal of various properties within the prominent Riverhorse precinct, adjacent to the N2 freeway announces Rainer Stenzhorn Marketing Director of In2assets. This sale which forms part of the "Property Dealroom" which is powered by In2assets, has sparked overwhelming interest in the market from the date of release, with enquiries coming in from various potential buyers around the country according to Stenzhorn.
All properties are situated in Riverhorse Valley, on both sides of the N2, which connects with the N3 and all major roads in and around Durban. The largest property being a 55462 m² site with two large industrial buildings and an aesthetically appealing office block with direct exposure onto the N2 Freeway. The main building consists of a large warehouse of ± 7400 m² which is ideal for an end-user with prominent exposure to passing traffic. The second building is fully let to a blue-chip tenant. The second-largest property with a combined GLA of 10525 m² is a multi-tenanted corporate park on the Northern Boundary of Riverhorse Valley.
Another property attraction is situated eastwards of the N3 and consists of 9 double-volume Warehouses with a combined extent of ±10500 m². An additional single unit warehouse with an impressive GBA of ±9775m2. The last lot on the In2assets Dealroom sales platform for this portfolio is as one large node which enjoys 10 double volume warehouses with a combined GLA of ± 9700 m². The potential income of the entire portfolio is ± R54, 559,837.84 (Excl. Vat) p.a. and the actual breakdown per building is available on the In2assets Dealroom.
Offers will be accepted under a strict timeline and to gain access to the sales pack and all relevant information, any potential buyer must register on the In2assets website and follow the set-out rules and regulations, ends Stenzhorn his comments. For more info on the relevant properties follow https://www.in2assets.co.za/dealroom-link or email
[email protected]