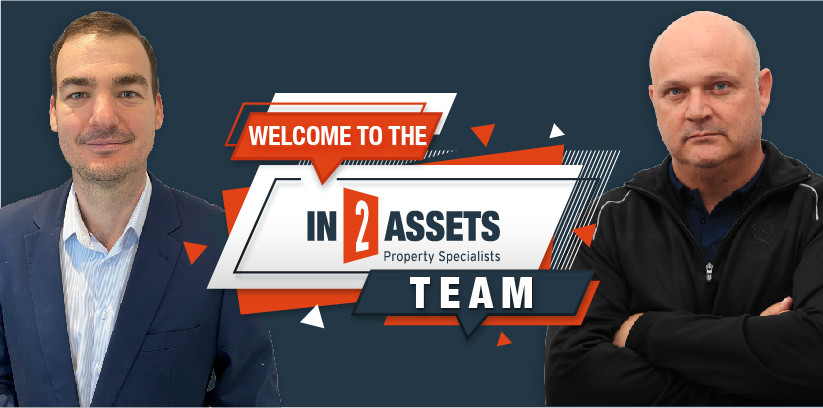 Cape Thoroughbred Sales (CTS) announced on Tuesday an expansion of their business interests via a joint venture with In2assets, South Africa's leading online auction company specialising in commercial, industrial, agricultural, and residential properties.
CTS MD, Grant Knowles, said that the company's location and good database of Cape businessmen, entrepreneurs, and property owners, provided an ideal opportunity for this venture. He said: "Many of our clients at CTS are from the higher income groups, some are high-profile business people with extensive asset portfolios and they all have periodic needs in the property industry. In combining forces in the greater Cape Town area with its active and buoyant market, CTS and In2assets will provide property sellers with an exclusive database of buyers to streamline their sales experiences."
Durban-based, In2assets is a partnership of four individuals, managed by Hein Hattingh – who happens to be a racehorse owner - with Andrew Miller as Group Auctioneer.
Miller, the thoroughbred industry's most experienced auctioneer, with his own wide-ranging experience in auctions of other commercial natures, commented: "In2assets has been doing business for 16 years. We have a team of marketing experts with 50 years collective experience in digital media and state-of-the-art technology, which makes transactions seamless, using online auction technology."
He added: "We have sold in excess of R5-billion worth of properties, including the Richards Bay Shopping Centre, the Berg View Complex in Harrismith, and, during lockdown, we sold a warehouse complex in Jacobs, Durban, for R85-million in an online deal." Miller echoed Knowles' assessment that CTS is an ideal partner for his concern and said: "We have offices in Durban, East London, Johannesburg and Gqeberha, and having a base in Cape Town with an established partner like CTS, is the next step in our growth and development. For them, it is about expansion of their interests; for us, it is about creating awareness of our business expertise and our access to high-profile buyers. There is a synergy between us which we will employ for the best service and results."
Any business or property owners seeking advice for the sale of their properties or farms, please get in touch with Grant Knowles or Jacques Chowles at CTS.
Grant:
[email protected]
Jacques:
[email protected]
Phone: (+27) (0) 21 - 8730734