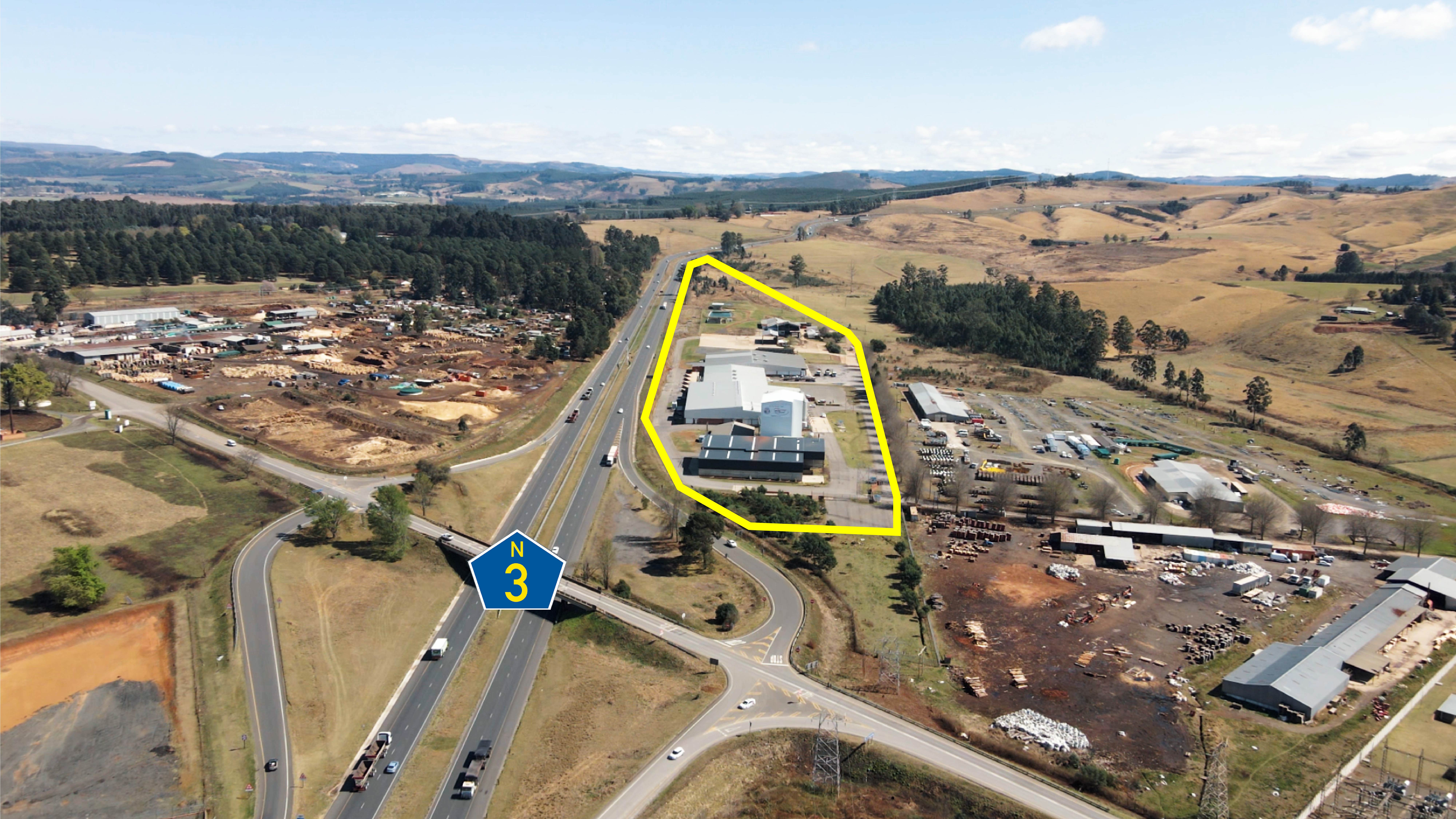 In2assets Properties will be auctioning off a complete dairy production facility in Howick on 18 November at 11 am at the Mount Edgecombe Country Club. The movables will be auctioned off separately by Peter Maskell Auctioneers.
The sale of the property and the movables form part of the liquidation of 3 companies: Dairy Day (Pty) Ltd, Chantilly Trading 20 (Pty) Ltd and Honeydew Dairies (Pty) Ltd.
This ± 11.4 Ha site comprises of a cold storage warehouse and dairy processing plant, attached admin offices, logistics offices and various other improvements with a total gross building area of ± 22 037 m².
The property is zoned light industrial with freely permitted use, which offers versatile opportunities for a manufacturing plant, distribution center, or to continue as a dairy processing plant. The property is set along the N3 National Freeway and is accessed off Main Road (R107). Main Road branches off the N3 Freeway at the Howick North / Tweedie offramp. The improvements are fairly new and in good condition.
Bidders for the movables will be allowed to submit their bids online from 12h00 on 12 November till 12h00 on 16 November 2021.
Some of the movable items include: Guth 15 000 Litre per hour pasteurising lines, 600 KG per hour butter line, Guth yogurt lines, Guth CIP lines, evaporating and drying plant, and large quantity of stainless-steel tanks and many more items. For more information on the sale of the property on 18 November and movables on 12 November, contact Hein Hattingh on 083 639 0558 or email
[email protected]
Bids can be submitted remotely via the In2assets online bidding platform https://auctions.in2assets.co.za accessible from PC or by downloading the In2assets App from the Google Play Store or App Store.