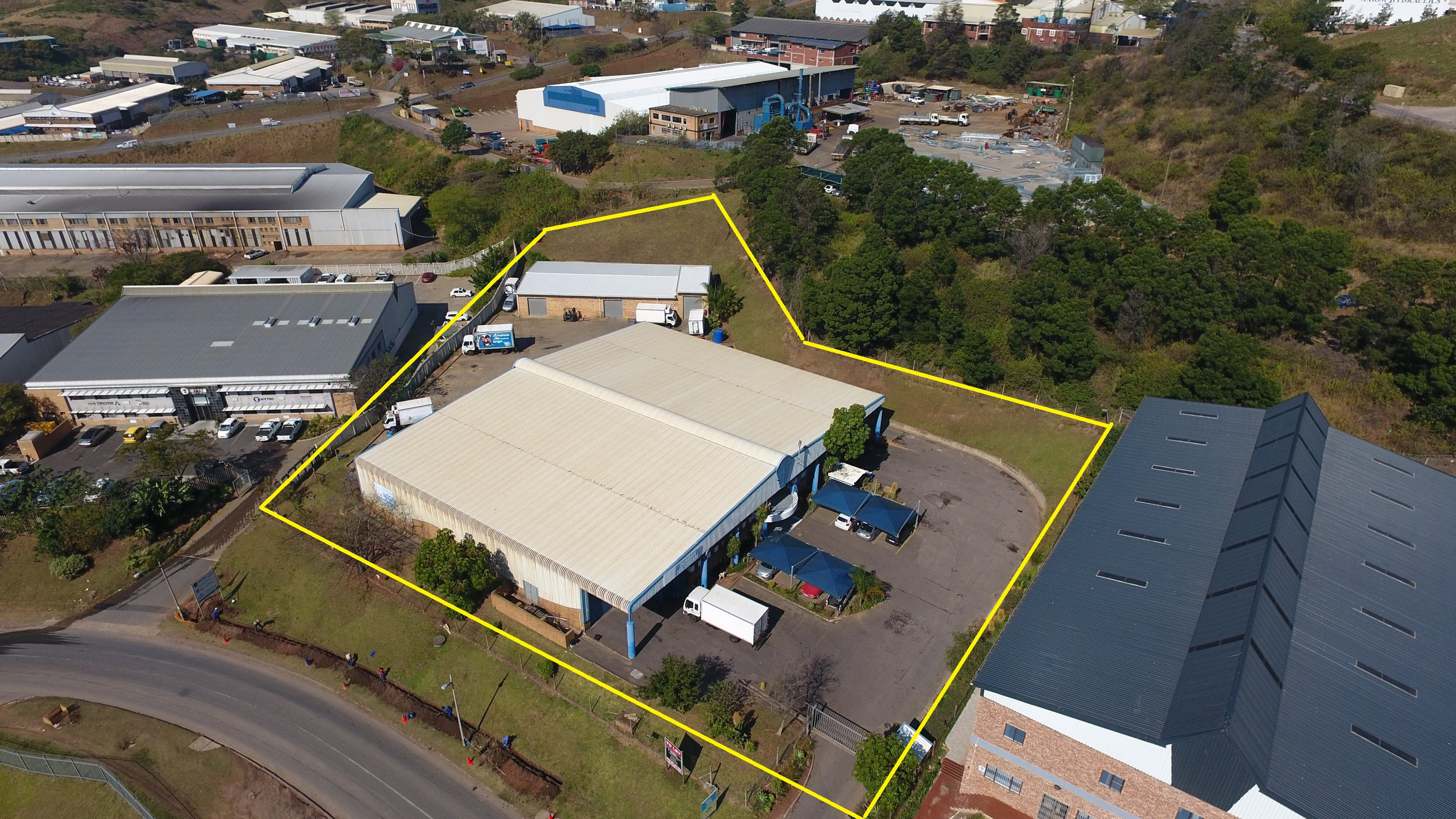 In2assets will at a live studio online auction on August 20 at 11am accept bids for a prime industrial cold storage facility on a site of about 6 417 m² in the sought-after industrial node of Westmead in Pinetown.
Luke Hearn, who is handling the sale for In2assets, says the total building area at 41 Goodwood Road, is roughly 2 269 m² and comprises:
• Office area of about 550m².
• Main warehouse cold storage area of about 1 065 m², with 180m² ambient staging and loading areas.
• Secondary warehouse of about 424 m².
• Plant room.
• External rear office.
• Guard house.
"The property has been well-maintained with a new roof installed in August 2016 as well as significant upgrading to the refrigeration systems. There are dispatch and receiving areas, both accessed via automatic roller doors that lead to the temperature-controlled loading areas. The warehouses are serviced by two container-sized loading doors as well as two standard loading doors," Hearn states. "The refrigerated warehouse is made up of three main cold room areas with a structure that allows a seamless flow between receiving, storing and dispatch."
The secondary warehouse is also refrigerated and has a staff area and workshop. A yard of about 750m² is at the rear of the property with ample space for Interlink vehicles and large trucks. The facility has a strong power supply, currently with 800 amps available.
The equipment included in the sale includes compressors, condensers, cooler pumps, blower coils, and a generator.
Hearn says location is an important investment factor for the warehouse. "The property is towards the western periphery of greater Westmead, now one of the most sought-after industrial locations in eThekwini, comparable to the highly popular industrial nodes in Durban's northern corridor, such as Riverhorse Valley. Westmead has mainly light and general industrial operations, warehousing and factory-type properties - generally owner-occupied - with large capital growth driven by strong demand and lack of industrial land.
"In addition, Westmead is close to major arterial routes and has good exposure to the N3 freeway. The property on offer is above street level on the southern side of Goodwood Road, approximately 900m from the busy intersection where Hillclimb, Goodwood, and Trafford roads meet. Trafford Road links to Richmond Road and the M1 to the N3 freeway and M13 metropolitan road. Richmond Road also provides direct access to Pinetown CBD," he adds.
For more details and viewing arrangements, phone Luke Hearn on 071 351 8138 or email
[email protected]
To bid for this property online, visit https://auctions.in2assets.co.za/ from your desktop PC or download the In2assets App from the Google Play Store or App Store. Author (JAN DE BEER)