4 Years Of Success – In2assets Property Specialist In Port Elizabeth
Since November 2015 In2assets Property Specialists have conducted multiple auctions that featured various iconic properties in the Eastern Cape. "The growth of our Port Elizabeth branch has been exceptional and remarkable," said Brad Dowlman, the Business Development Executive of In2assets.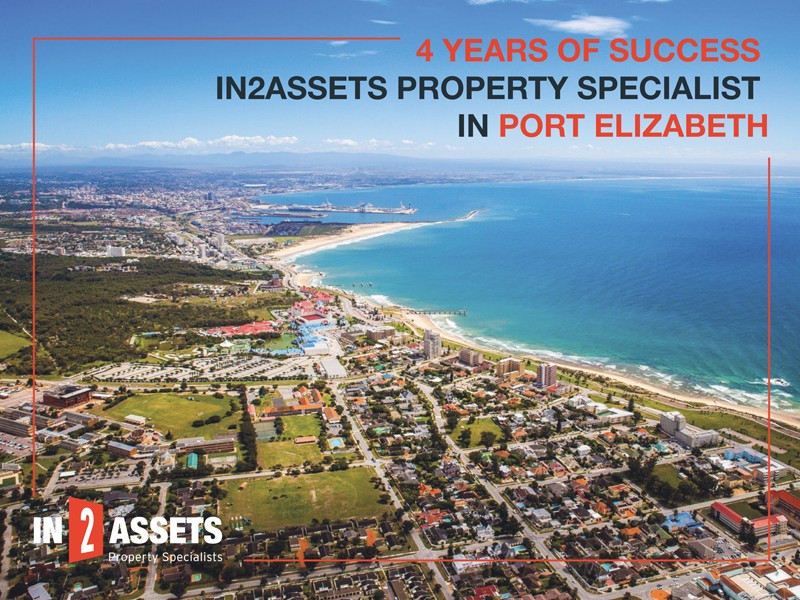 "With over R100million in sales over the past 4 years in Port Elizabeth only, has really proven to be a success in the real estate industry." Said Brad Dowlman.
Property for sale by auction was a relatively new concept that was introduced to Port Elizabeth and has been extremely successful over the past 4 years. "During the years of successful selling, we mastered the commercial auction platform which is an alternative selling platform that has proven to be a more effective and conclusive way of selling within a specific given turnaround time." Said Brad Dowlman
We have developed innovative strategic marketing strategies that carefully market each property to ensure we find the suitable buyer for a property. Over the years we have accumulated a vast amount of experience in the industry. With a strong team of experienced property professionals, marketers, attorneys, and auctioneers, we strive to maintain our reputation as being the industry leaders when it comes to marketing real estate.
In2assets have recently announced they will be operating in all major cities in South Africa such as Johannesburg, Cape Town and Bloemfontein, and East London.
For more information on properties that are on auction visit: www.in2assets.com