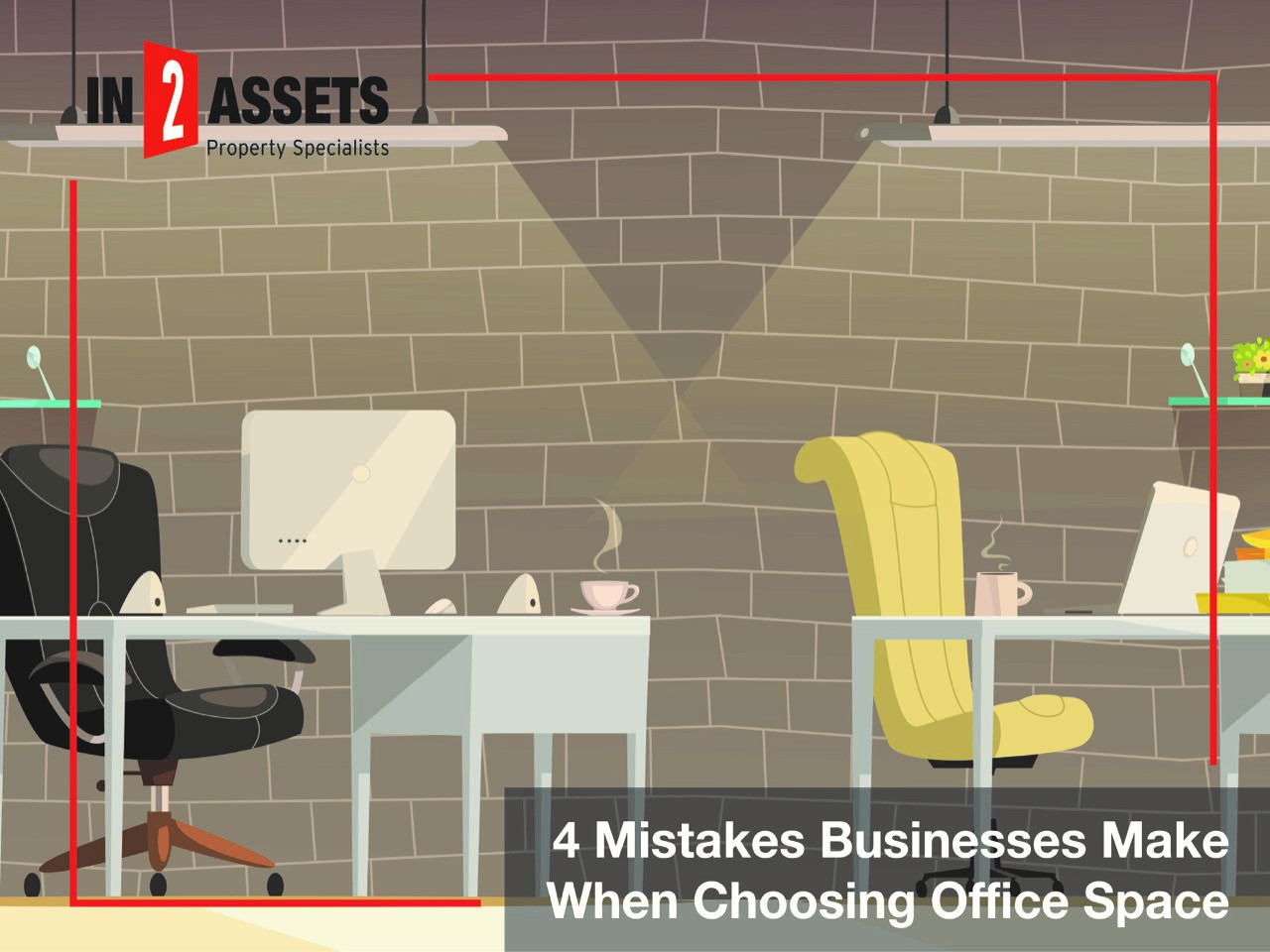 A company's office is an important space, as it needs to promote a productive environment for employees, while being a comfortable and welcoming space for customers.
With so many vacant office spaces available, how do you choose the right one for your business? We share 4 mistakes to avoid.
Not doing a thorough check of the condition of the space
Just taking a walk around an office space is not enough to make a proper assessment of the condition of that space. Make sure you take your time to check everything very carefully and ask any questions you might have. Are there enough power outlets? Are there fiber facilities available? Is there air conditioning? Will repairs be complete before you move in? These are all important considerations when you look at the condition of the space you want to use for your business.
Not considering leisure and communal areas.
While desk space is important, your employees are not going to be at their desks all day. Make sure your office space has suitable leisure and communal areas for your employees to enjoy. This will make for happier, more productive staff.
Forgetting about the future
As a business owner, you have probably thought of growth when it comes to your company. Don't forget this when choosing an office space. You might have 30 employees now, but in the next couple of years you'll want to have more, and your office will need to accommodate them. Consider where you want your company to be in the next few years when you are signing a lease.
Choosing price over quality
Choosing the cheapest office space is not always the right way to go. The cheaper options often end up costing you more in the long-run, and they will impact your employees and their productivity. Important things to consider are proximity to public transport, amenities available in the area and the design and finishes of the office space. Spending a little more on rent for a great office space can benefit your business in the end.
If you are looking for commercial office space to rent or your business, let In2assets help find the right office for you. Visit our website at www.in2assets.co.za and we'll connect you with the right property owners.