When thinking of selling commercial real estate make sure you are selecting the right broker firm
"There has been a paradigm shift in the commercial real estate industry and going the extra mile pays off. We get our property team to move to a professional mind-set: Know their contracts, legal implications and know how to present and communicate the financial aspects of the deal. We continuously encourage our team members to be the most knowledgeable trained professionals." "It's a problem solving mentality"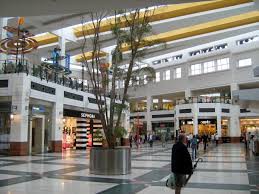 "Selling commercial property is not the same as selling a residential home comments", Rainer Stenzhorn Marketing Director and partner of In2assets the commercial real estate firm that offers more than just the conventional real estate transaction.
"In2assets is a commercial real estate online company with many years of experience and our team is dealing with thousands of properties located around the country, every year. Our Business Development Managers are friendly, very experienced. It is our principle to not overvalue properties just to secure business. We always provide evidence of our research and reasoning which gives you as the seller an opinion of value that you can rely on, if you are thinking of selling. We don't charge for presale valuations.
We will follow-up after the valuation but we will not hassle you if you decide that you would prefer not to sell, or if you decide to sell with another commercial real estate agent. When it comes to our experience, we're trying not only to get clients to specialise but to also get to know the movers and shakers in the industry", says Stenzhorn further. "We do a lot of training at In2assets and it is a major part of our culture." That training, he says, includes to fully understand legal contracts, property law and bylaws, detailed property descriptions, marketing brainstorming and solutions, social media marketing knowledge, time management and the use of most enhanced office technology. "We have 37 property professionals who are all very involved in client business," he notes. "The days of hanging around the club playing golf or going to Rotary meetings to win business have passed. They may get your foot in the door, but you need to give good, solid advice," adds Stenzhorn. "There has been a paradigm shift in the commercial real estate industry and going the extra mile pays off. We get our property team to move to a professional mind-set: Know their contracts, legal implications and know how to present and communicate the financial aspects of the deal. We continuously encourage our team members to be the most knowledgeable trained professionals." "It's a problem solving mentality", adds Stenzhorn. "We're doing exceptionally well this year because we're busy simplifying and automating online property transactions together with educating the market and our clients by implementing new online technology to streamline the property transaction process." In addition, he says, most of our commercial brokers have a degree in the property or legal field which solves often many problems from the onset.
For further information, contact Rainer Stenzhorn via: marketing@in2assets.com