UNPACKING THE ADRENALIN OF AUCTION DAY
It's a high stakes game: the auctioneer fires ahead at lightning speed. Participants in the jam-packed venue are spell bound.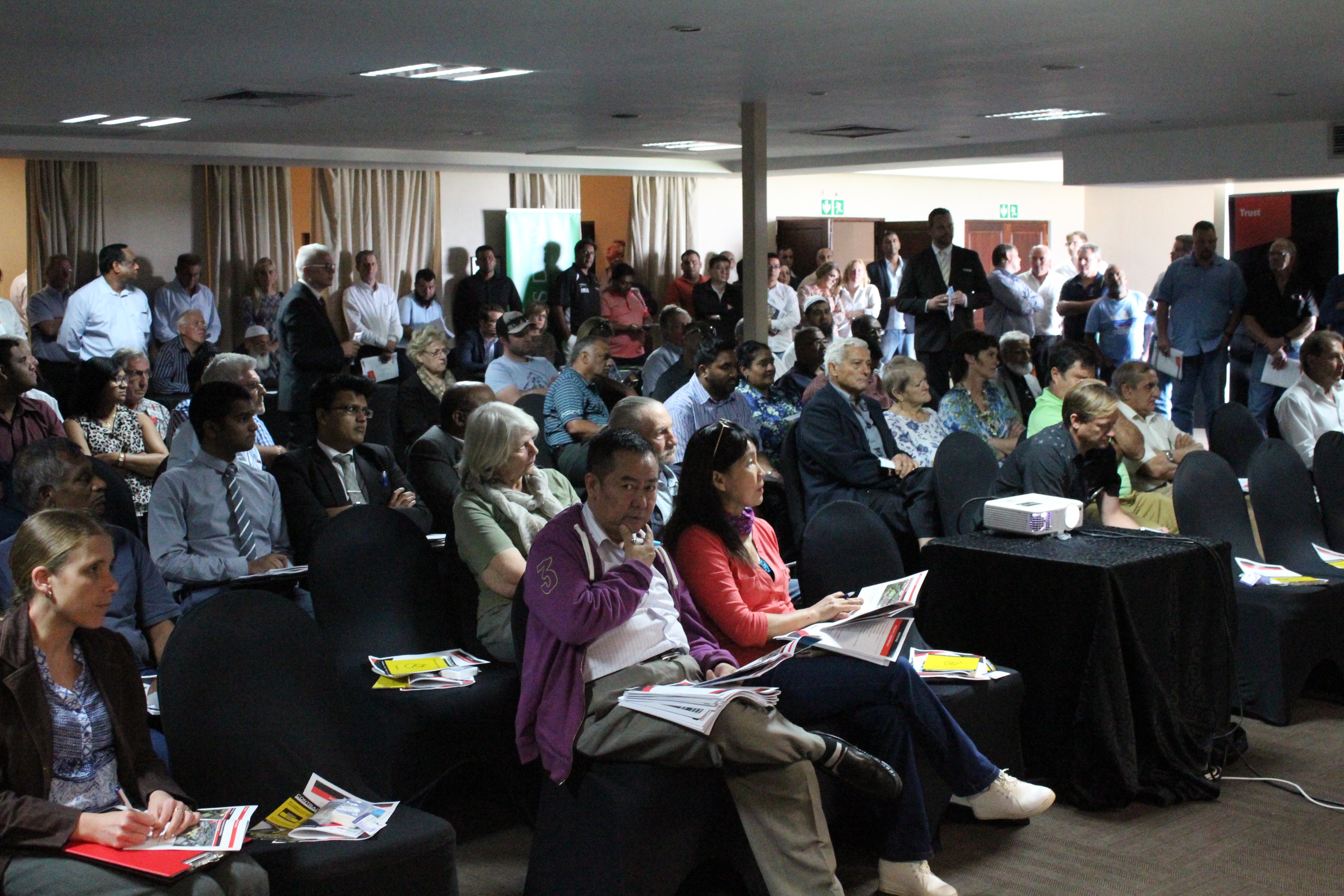 The price charges upwards, in hundreds of thousands and then millions of rands.
It's a place of sweaty palms, high adrenaline and stress.
And then, it's all over.
The properties are sold, there's a round of applause and after the clapping is done, reality sets in.
Somebody has just sold a property to the highest bidder and the person willing to pay the best price has just secured the property they are after.
If anyone ever doubted the authenticity of an auction they'd do well to attend one of the monthly auctions hosted by commercial property specialists, In2assets.
Since 2012 when the Durban directors of Auction Alliance left the embattled company and started under their own banner, In2assets has held an auction every month for the last five years.
In those 60 plus auctions the company has achieved R 1,78 billion in sales by moving 270 properties.
The breakdown of sales is roughly:
18% Industrial property
42% Commercial Property
15% Retail and mixed use;
and the balance residential and leisure property.
The company, whose directors include Hein Hattingh, Rainer Stenzhorn, Andrew Miller and Rowena Moodley, prides itself in transparent sales.
All their auctions are filmed and to participate buyers have to put down a R50 000 deposit and sellers are extensively counselled on the process and the likely market value of their property.
Auctions, held at the Durban Country Club, are packed to capacity and some of the city's most prosperous business people regularly attend.
Stenzhorn, who works the floor on auction day, says the jostling and stress of the day are inevitable. What separates auctions from any other forms of property transactions is that they are aimed at finality.
Only serious buyers and sellers participate. The idea of an auction is to secure the best price the market will pay for a property on the day.
All the properties on auction are extensively marketed beforehand.
"Auction day is exciting. There's nothing to fear, it's simply down to a yay or a nay. The auction put a peg in the sand, it demands a decision on a property on the day. In other transactions there is a lot of wavering.
"This is not the case with auctions. You either commit, or you don't.
"Once it is over, it is over."
Stenzhorn, colleague Hein Hattingh and their colleagues are often on hand to guide sellers through what can often be an exhausting process. They know all the details of the property on auction. They are focused and oriented around getting the best price for the seller. Veteran auctioneer, Andrew Miller, is entitled by law to start bidding at a reserve price. He may bid up to that price but never beyond.
Stenzhorn says the bidding process is no different from the usual back and forth negotiation between buyers and sellers with a broker in between. No different except for the fact that on auction day you commit, there may be other parties in the negotiation and it is part of a transparent, competitive public process.
In2assets says the popularity of its auctions is growing and is witnessed by the fact that property brokers provide about 60% of the stock that is auctioned. They know the brisk bidding on an open platform is the best method to get a seller a market related price.
Stenzhorn says only properties with a sole mandate are sold by In2assets and the deal is done on the floor.
"There is no post-auction auction, that's dishonest. We don't allow people to test the water with an auction. You come here to compete fairly with everyone else or there is no deal. We withdraw properties from auction if there is a legal problem and there are sometimes, especially with properties in a partnership tussle or a liquidation."
In2assets receives offers on 91% on all properties on each auction, considering data dating back on its six years of sales.
Most failures at auction, Stenzhorn says, are down to sellers having ridiculous price expectations and who stick to their guns in spite of being counselled and seeing what the market is prepared to pay on the day.