Tips For Selling Property At An Auction
Tips For Selling Your Commercial, Industrial Or Agricultural Property At An Auction.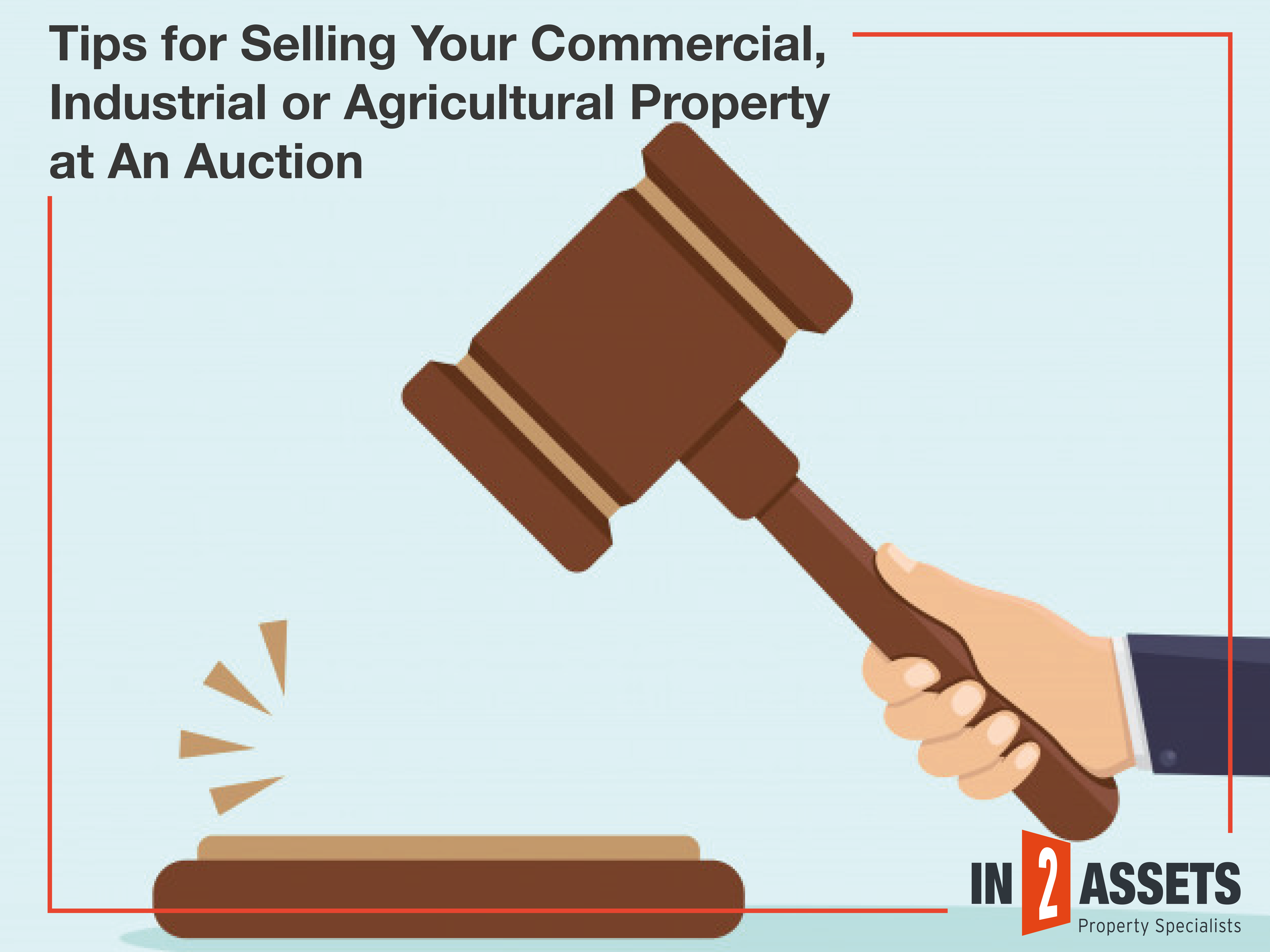 Not only are auctions exciting, but as a seller, there are many benefits to selling your commercial, industrial or agricultural property through an auction, including:
You set the terms and conditions of the sale
The auction company will market your property
Marketing with no price attached often attracts genuine, cash in hand buyers
There is a sense of urgency created by an auction, which brings buyers to a point of decision
As property auction experts, In2assets has some top tips to help sellers when it comes to selling their properties through an auction.
Preparing for the auction
There is so much more to auctioning your property than just showing up on the day. In order to achieve the best results possible for your property, there is a lot of work that needs to go into it beforehand, including marketing your property. Your sales consultant should walk you through the marketing plan, from the images that will be used and advertised, the copy that will be included, to where your property will be advertised (Newspapers, online, brochures, etc.). Effective marketing of your property and the auction is essential.
The seller's role on the auction day
If you are in the country and are able to attend the auction, it is recommended that you do. It is always great to have the seller there if there are any last-minute questions. Your auctioneer will also want to confer with you depending on how the auction is going. If the bidding stops below your reserve price, for example, your auctioneer will want to be able to discuss the next steps with you.
The reserve price
As a seller, you need to understand and be clear on what your reserve price is and how this will be used during the auction. There are three types of figures you'll need to consider before the auction day comes around:
Your best price – this is the figure you would be very happy to accept.
Your ok price – this is the figure that you would be okay with based on the feedback you have received. You don't see it as a win, but you don't see it as a loss either.
Your accepted price – this figure is the one that you wouldn't be thrilled with but given market conditions or other contributing factors, you are prepared to sell at this price.
For more information on selling your commercial, agricultural or industrial property through auction, get in touch with In2assets today at info@in2assets.com or call us on 0861 444 769. You can also visit our website at www.in2assets.co.za.