COMMERCIAL PROPERTY MARKET DRIVERS
DO PROPERTY INVESTORS UNDERSTAND THE COMMERCIAL PROPERTY MARKET DRIVERS? The most fundamental driver for commercial property growth is similar to the residential market – it's demand, says Rainer Stenzhorn of In2assets the commercial and Industrial property specialist firm based in Durban, South Africa.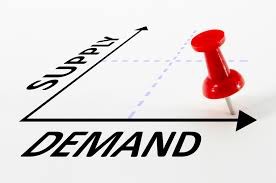 However, the demand on commercial and industrial property is driven by economic factors as well as population growth and consumer behaviour.
Booming commercial markets are supported by strong international, national and local economies and a strong economy is fundamental for any successful commercial property investment explains Stenzhorn further.
With the growth of the economy, logistic companies experience the first signs of growth, driven by the increased demand for materials used in the manufacture of goods for sale, an increase in imported goods and or an increase in building activities. Transport stocks begin to rise on the back of increased business and earnings, more jobs become available, and the demand for office space increases.
As the economy continues to grow, the demand will start for warehouse space, then retail, followed by office and residential developments, ends Stenzhorn his explanation.