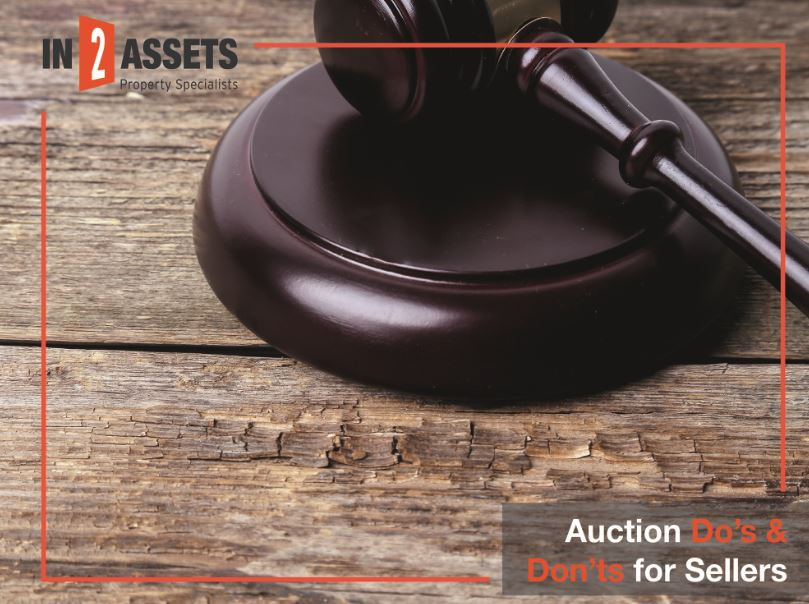 Selling your commercial, industrial or agricultural property via auction is becoming more and more popular due to its transparent and effective process.
If you are new to the auction world, it can be intimidating to consider selling your property this way, but once you know the in's and out's there are a number of benefits for you to enjoy as a seller. As property auction experts, we share some do's and don'ts for you to consider here.


While developing an emotional connection with an industrial, commercial or agricultural property is not as common as with residential property, it can happen. When or if it does, it is important to try to distance yourself from this connection when selling the property. Once you have achieved a sense of impartiality it becomes easier to view your property through objective eyes, and you then need to ask yourself what you would pay for this property.


Listen to the market. Do your research and find out what similar properties to yours sold for on auction, how many bidders were there, how smoothly did the auction run. Being clued up on what is happening in the market makes it that much easier to get an idea of what you might expect with your own property.


Don't allow yourself to be blinded by the prices of other properties on the market in your area. What these are marketed for is probably not what they will sell for. You will learn more about this when you do your market research.


Consult with a property auction professional before the auction. You'll get a number of offers at the auction so you will need to be able to consider the offers you receive and not just say no to the first one because you feel it is too low. Consulting with a property expert about the auction process will also help you feel more relaxed on the say.


When it comes to the auction processes and procedures, as a seller you don't need to worry. All bidders have to register beforehand and provide their FICA documentation as well as a deposit or source of funds, which helps to eliminate any counterfeit bids being placed. Auctions are also very transparent as everyone can see how the bidding unfolds. If you're looking to sell your commercial, industrial or agricultural property by auction, be sure to get in touch with property auction experts, In2assets. Visit our website at www.in2assets .co.za or send an email to [email protected]o.za.