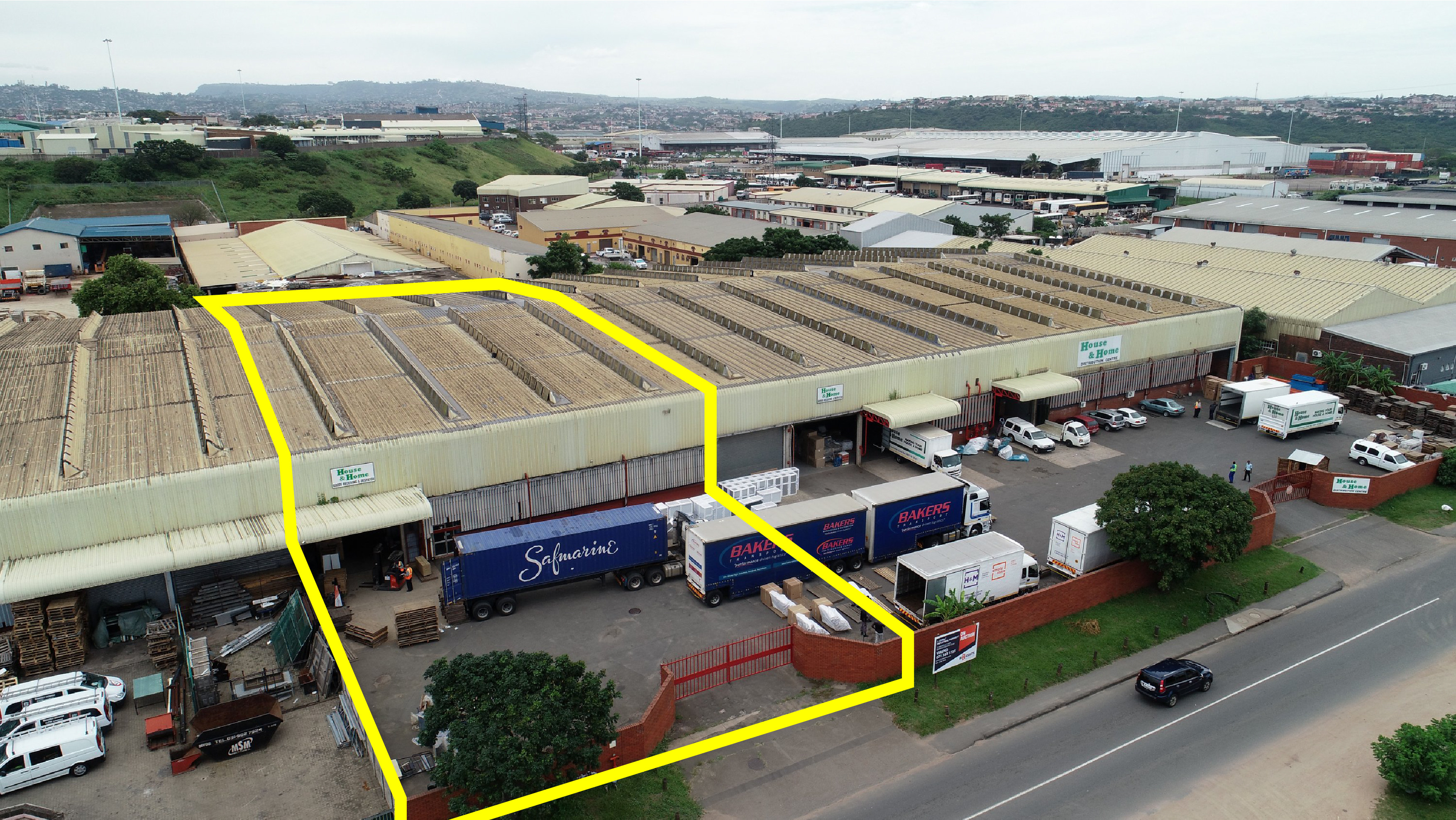 In2assets will be auctioning a logistics warehouse, with a blue-chip tenant, in Phoenix Industrial Park, on February 23 at the Mount Edgecombe Country Club. Unit 3 forms part of the sectional title scheme SS 354 Aberdare Drive which comprises four units, each with their own gated entrance and yard space, which have ample room for parking space and the easy manoeuvring of large vehicles. Unit 3 has approximately 695m² of exclusive yard area in front of the warehouse.
The warehouse has been fully let since 1995, without a single month's vacancy. The current tenant is the Shoprite Checkers Group, which has occupied the property since 2007, with a renewed lease until January 2025. The warehouse, accessed via a roller-shutter door (about 4.4m high and 5.6m wide), is 1 822m², with a height of 10.6m to the apex and 8,1m to the eaves.
The office component of about 230m² comprises various offices, ablutions and a kitchen. The office area has ducted air conditioning and there are sprinkler systems throughout the warehouse. There is a three-phase electricity supply with 400 amps available. The movable assets belong to the tenant and do not form part of the sale. Phoenix Industrial Park is easily accessed from either the Phoenix highway or the KwaMashu highway, which runs east to connect to the N2. Aberdare Drive is the main road in the park.
"Phoenix Industrial Park is an economic powerhouse in the northern corridor of Durban. The park is strategically located within easy reach of all main transport networks and with an enormous source of labour close by," says Virend Deonarain, who is handling the sale. "The neighbouring Bridge City Development, with its new railway link to Durban, along with the King Shaka International Airport in nearby La Mercy, has served to underline the value of the park's strategic location.
"The construction of the new link, which forms part of the eThekwini's GO!Durban project – the city's Integrated Rapid Public Transport Network - also features a dedicated road lane from Pinetown's CBD to KwaMashu's Bridge City, accessed by GO!Durban buses. "The park is managed by the Phoenix Industrial Park Lot Owners Association, which has contributed to the success of the park by having a zero-tolerance policy towards crime, employing 24/7 armed-response services, forming strong partnerships with the SAPS and Metro Police, as well as installing CCTV cameras at strategic points throughout the park.
For more information contact Virend Deonarain at 071 383 1735, 031 574 7600 or [email protected]