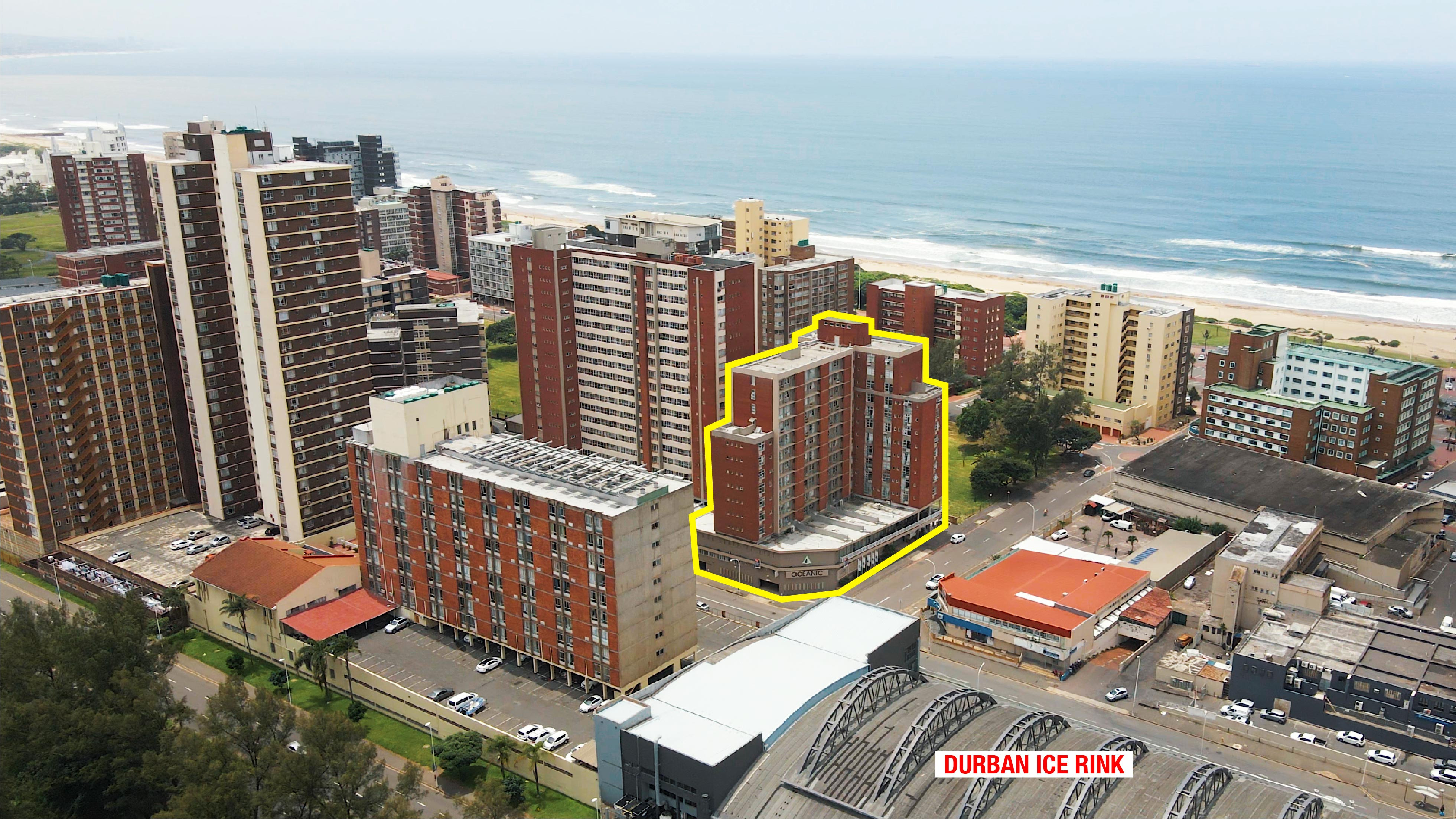 In2assets will be auctioning 78 apartments, plus conference and restaurant facilities, in the Oceanic Hotel in North Beach in an online, as well as live, sale. The online bidding opens at 8 am on February 11 and closes at 3 pm on February 21. The live leg of the auction will be on February 23 at 11am at the Mount Edgecombe Country Club.
The Oceanic comprises of 91 share block units of which 13 are privately owned and the remaining 78 units are set for auction, divided into hotel units and residential units, from the second floor to the 12th floor. There are 32 hotel units and 46 residential units. They range from bachelor to three bedrooms and from approximately 25m2 to 110m2. Some have sea views and one parking bay is allocated to each unit. The units, some of which are tenanted and others vacant, are to be sold individually or as a combined lot. Hotel units come fully furnished, including stove, TV, kitchen appliances, beds, linen, and curtains. Residents enjoy the use of the entertainment room, pool, sauna, and jacuzzi within the development.
Also under the hammer are four conference halls, a restaurant, bar, lounge, and a catering kitchen sold as a combined lot. The conference/function rooms can accommodate approximately 240 people and are partitioned by stack doors. They will be sold with all movable items such as tables, chairs, etc. The restaurant, which seats 150 – 180 people, has a full catering kitchen which is being sold with all catering equipment.
The Oceanic Hotel is within walking distance of Suncoast Casino, the Moses Mabhida Stadium, and Durban CBD. The Victoria Embankment and Durban Harbour are easily accessible as are the M4 and N3 highway. "The building is well appointed in terms of amenities, including emergency, medical, educational, and transport facilities, all of which are within a 500m radius of the property.
"The Oceanic Hotel offers beachfront accommodation for the discerning traveller, holidaymakers, and permanent residents in luxury apartments within a high-rise building. The Oceanic is safe and well-maintained, backed by a body corporate with a healthy financial balance," says Virend Deonarain, who is handling the sale. For more information contact Virend Deonarain at 071 383 1735, 031 574 7600, or [email protected]