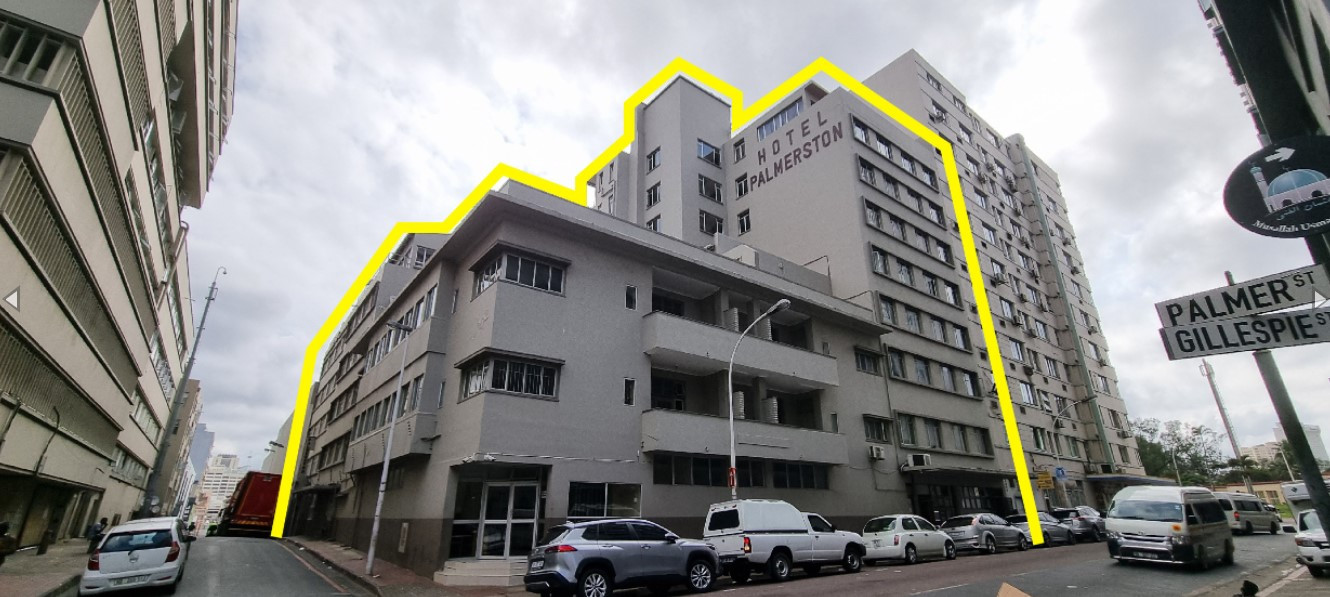 In2assets will be auctioning a Student Accommodation Residence in South Beach on May 19. The live, as well as online, sale will be held at Mount Edgecombe Country Club.
The popular Palmerston Hotel, on the corner of Palmer and Gillespie Streets, which is on a stand of about 1 416 m², has approximately 190 rooms and accommodation for 300 students. Accommodation includes 1 sleeper rooms to 4 sleeper rooms, each either with own bathrooms or sharing communal bathrooms. Other communal facilities include the kitchens on each floor and the study, TV rooms, offices, dining areas and store rooms on the ground floor.
The building is serviced by brand-new lifts.
In addition, the property has two ground-floor retail shops with street frontages. It is attached to the South Beach Shoprite Shopping Centre. It falls within the Urban Development Zone which aims to stimulate new investment and urban regeneration.
"This is a well-maintained and secure property which was previously used as student accommodation. As such, this property ticks all the boxes regarding safety, fire certification and facilities. Property has potential to be used for residential purposes apart from student accommodation.
"It is within walking distance of the beach.
"The properties in the neighbourhood comprise mostly retail space on the ground floor with offices and flats on the upper floors. Some accommodation has been upgraded, while general landscaping and improved cleanliness and security have stimulated new investment in the area," says Virend Deonarain, who is handling the sale.
Bids can be submitted remotely via the In2assets online bidding platform https://auctions.in2assets.co.za accessible from PC or by downloading the In2assets App from the Google Play Store or App Store.
For more information, contact Virend Deonarain at 071 383 1735, 031 574 7600 or [email protected]