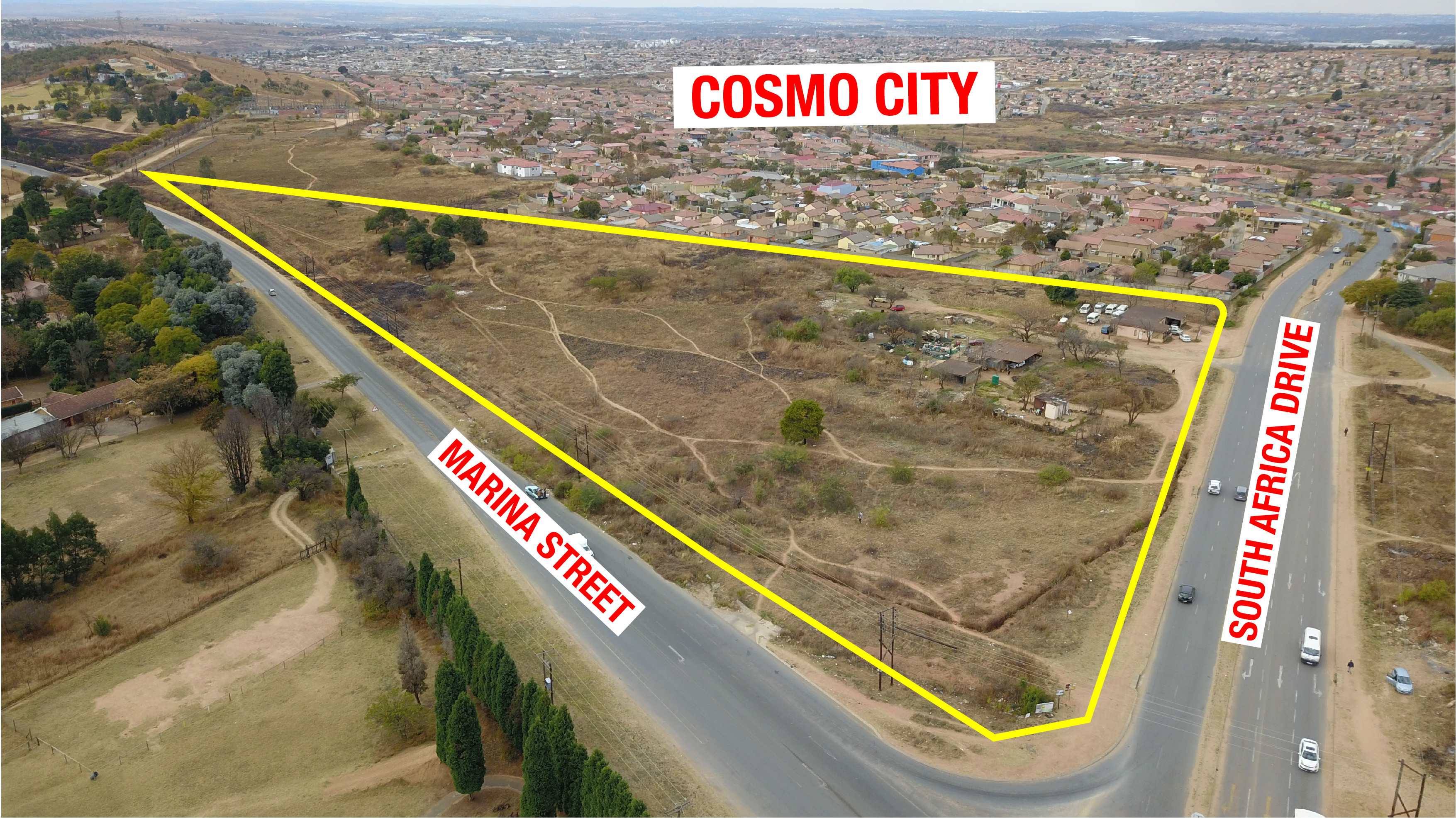 In2Assets will be auctioning two properties with investment potential in Johannesburg on August 23 at 11am.
The first, at 26 Jubilee Street, Cosmo City, is a 5.71 Ha property with approved rights for development as a fuel station, retail or residential site. This opportunity presents an incredibly sought after "rural retail centre" in a high trade area with good access and exposure.
It is located on the corner of South Africa Drive and Marina Street, a high-exposure corner site, with easy access onto Beyers Naude Drive.
The immediate surrounding properties comprise single residential erven and retail further towards the centre of Cosmo City.
The vacant land, which lies at a major intersection and comprises a proposed mixed-use development, is triangular in shape and slopes from east to west and from south to north. A proposed development plan is available on request.
The second asset to go under the hammer is a multi-level industrial property at 48 Ophir Road, in the industrial node of Ophirton - a high-demand rental area.
The subject property is situated at the corners of Garland Street, Ophir Road and Mewett Street in the industrial node of Ophirton.
It comprises a 6 761m² industrial zoned stand with a total Gross Living Area (GLA) of about 6 243m² and can be divided into three main areas.
The first is a four-storey building with three levels of industrial space.
The ground floor comprises a scrap metal shop, a vehicle auto repairs shop, and one dedicated to vehicle spray painting and panel beating. The second floor features a large warehouse, with office space, and the third floor, which has good light and an open-plan floor area, is currently being used for light manufacturing and as a furniture factory.
The second is an interleading three-storey section of the four-storey and comprises a number of warehouses and storerooms on split levels.
The third features single-storey warehouses, a shop, three offices, ablutions and two storerooms.
There is also a double-volume warehouse, currently being used for storage.There is also a goods lift, multiple access points and ample yard space.
The area is approximately 1.8km south-east of Johannesburg CBD and close to main arterial routes.
Bids can be submitted remotely via the In2assets online bidding platform.
Viewing is by appointment. For more information about either of these properties, contact Ross Cronje on 0829239277, email [email protected]