Property Expert's Guide During the Corona Virus
Find different ways to communicate. If experts or clients are ill, it's better to arrange a Skype or WhatsApp call, normal call or Facetime instead of meeting in person. We are lucky to be living in an age where technology makes it easier than ever to communicate with others without needing to be in the same room, or even the same country. Work Remotely. Working remotely from home is becoming more and more popular. If you are happy for your staff to work from home, suggest that they do this, especially if someone in their household is sick. At this point, the less contact we have with others, the better. Put procedures in place at the office. If you are continuing to work from the office, which many businesses in South Africa are, put some procedures in place to keep employees safe and the office sanitized. Ask your team to sanitize their hands each time they enter the office, even if they pop out for a smoke break, and get them to do this regularly during the day. Place bottles of sanitizer around the office to make it easy. Wipe down desks and computers with sanitizing wipes each day and keep office kitchens and bathrooms clean. It's also a good idea for each person to carry their own sanitizer with them, should they need to show a property or meet a client. Go Digital. Purchasing and selling property often involves signing many documents. If you can't do this in person, why not go digital? There are a number of trusted software providers that make it possible to securely sign legal documents remotely. Some of these software include DocuSign, Adobe Sign, HelloSign and PanaDoc. Drive Alone. If you would normally drive clients to see properties, rather go in separate cars and meet there, to lessen close contact. Being more aware, planning ahead and limiting contact is important during times like this, especially for those who are often in close contact with people to conduct business. At In2assets we are taking all the necessary precautions to keep our team and our clients safe!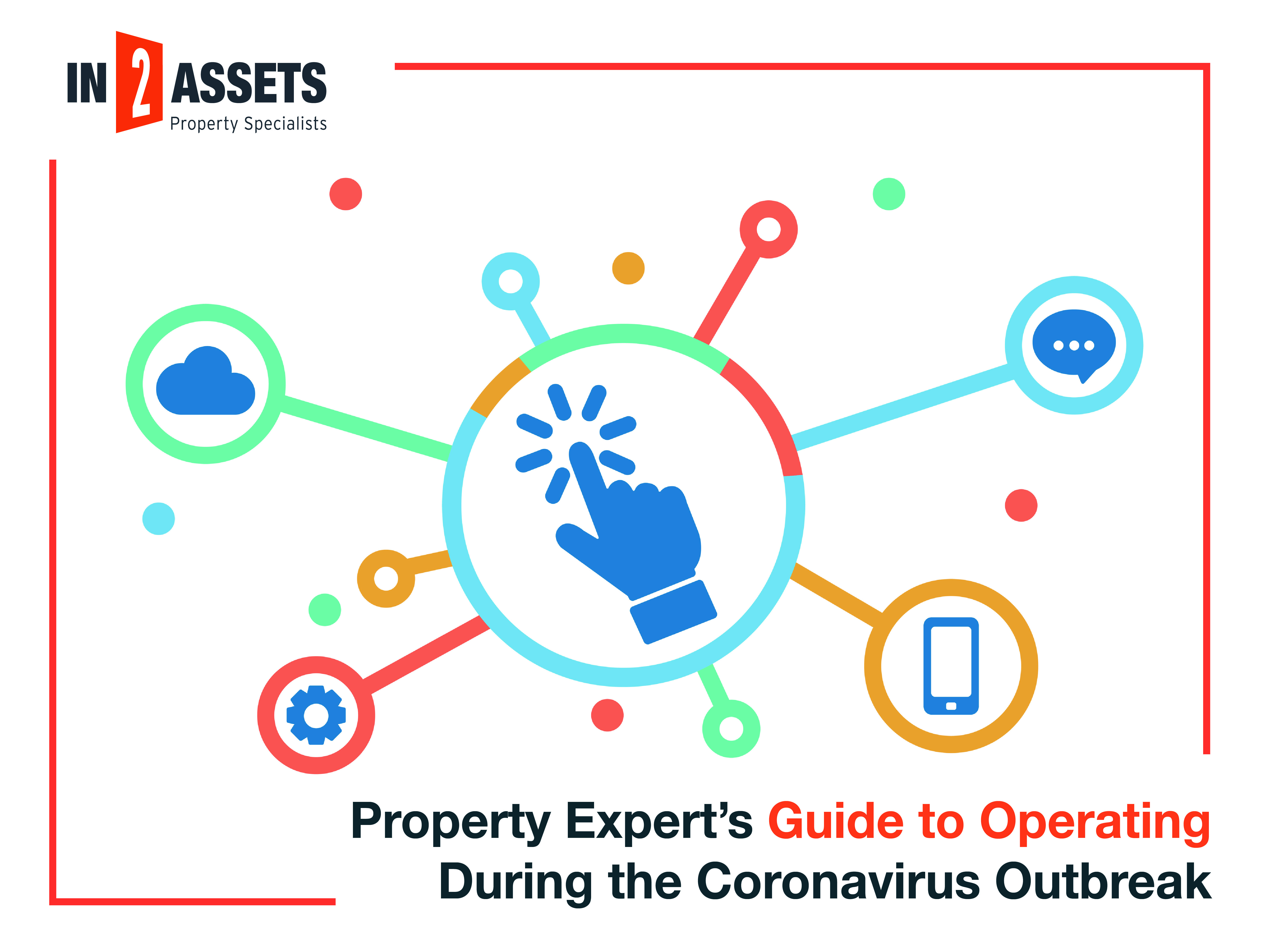 Since the outbreak of coronavirus, or Covid-19, was declared a public health emergency of international concern, it has taken centre stage here in South Africa, and around the world. While people contracting the virus is one issue, the global economy suffering is another area of concern. As with any other industry, the property industry also needs to take precautions to keep employees and clients safe, preventing the spread of the virus as much as possible, especially as experts are often in regular contact with people. Here are some top tips to help you.