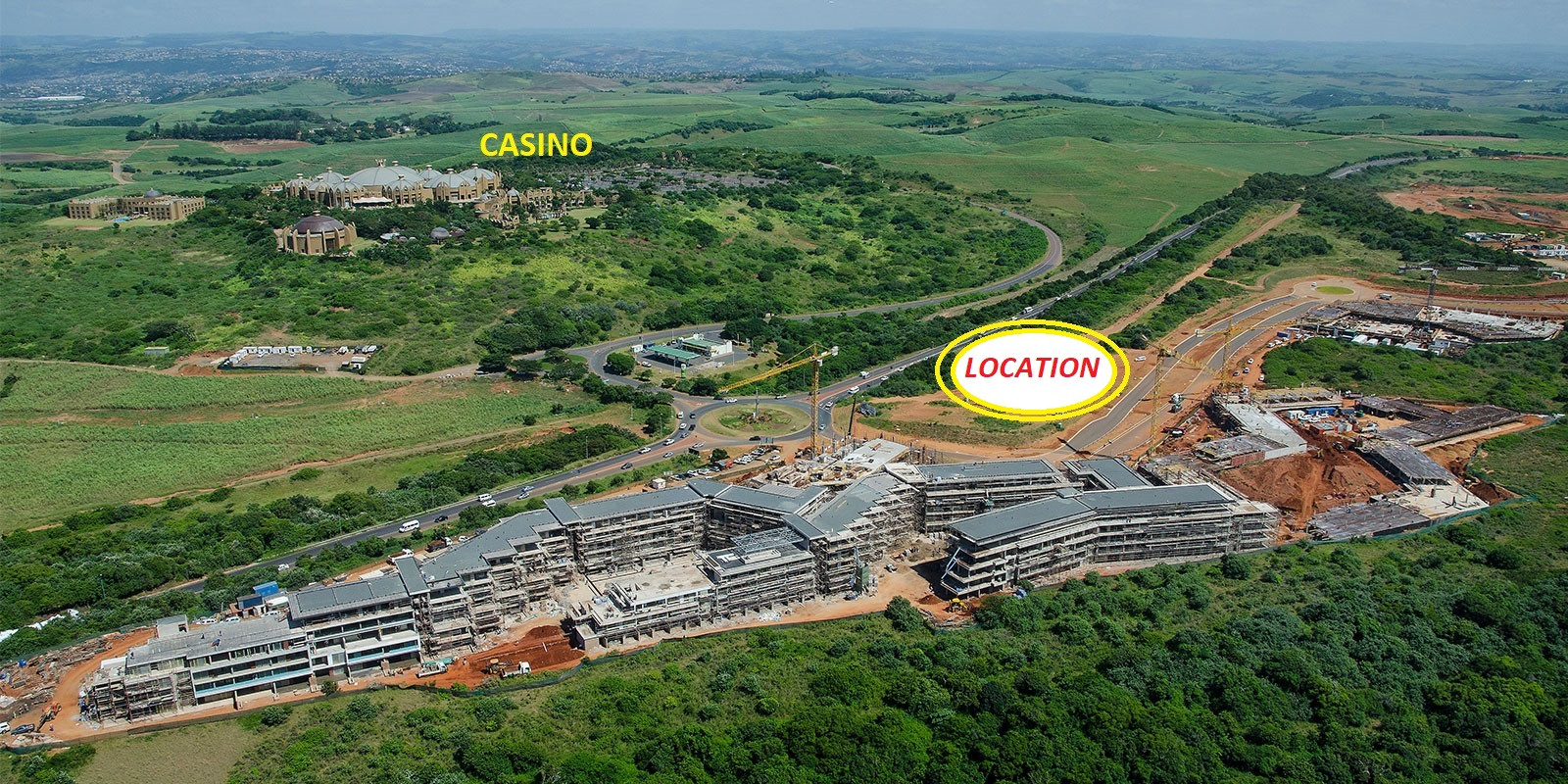 Among the top lots for the next live studio online auction by In2assets is highly sought-after mixed-use development land in the Sibaya Coastal Precinct, strategically-positioned property that forms part of the latest development in the fast-growing Umhlanga region.
"Portion 31 of Erf 3", to be auctioned, covers about 6 043m2 and forms part of Node 1 of the seven nodes in the Sibaya precinct, which is approximately 1 000 hectares in total extent. The erf portion is scheduled to come under the hammer of In2assets studio auctioneer, Andrew Miller, on July 22 at 11am.
Luke Hearn, who is handling the auction for In2assets, says proposed plans for a mixed-use development, spearheaded by a high-profile motor showroom, conference centre and a luxury apartment block, have already been drawn up for the property on offer and will form part of the lot to be sold.
"This prime property has prominent street frontage to the M4 and forms part of the commercial sector of the Sibaya estate. The site's exceptional high visibility inspired the selection of a 'super car showroom' as an integral part of the development design. Being so close to the major tourist attraction of the Sibaya Casino, Hotel and Conference Centre, once developed the site we are auctioning could become an international drawcard among the sprawling precinct's new developments," Hearn states.
He says the seven nodes of the Sibaya Coastal Precinct will all have distinctive character, inspired by common development and architecture that complement the aesthetics and sustainability of the precinct. "With both the N2 and M4 highways close by, the precinct is easily accessible to Umhlanga which is only 4kms away, King Shaka International Airport 7kms away, and the Durban CBD, 23kms south. There will undoubtedly be strong interest in this offering at our next auction," Hearn adds.
For further information, phone him on 071 351 8138 or email
[email protected]