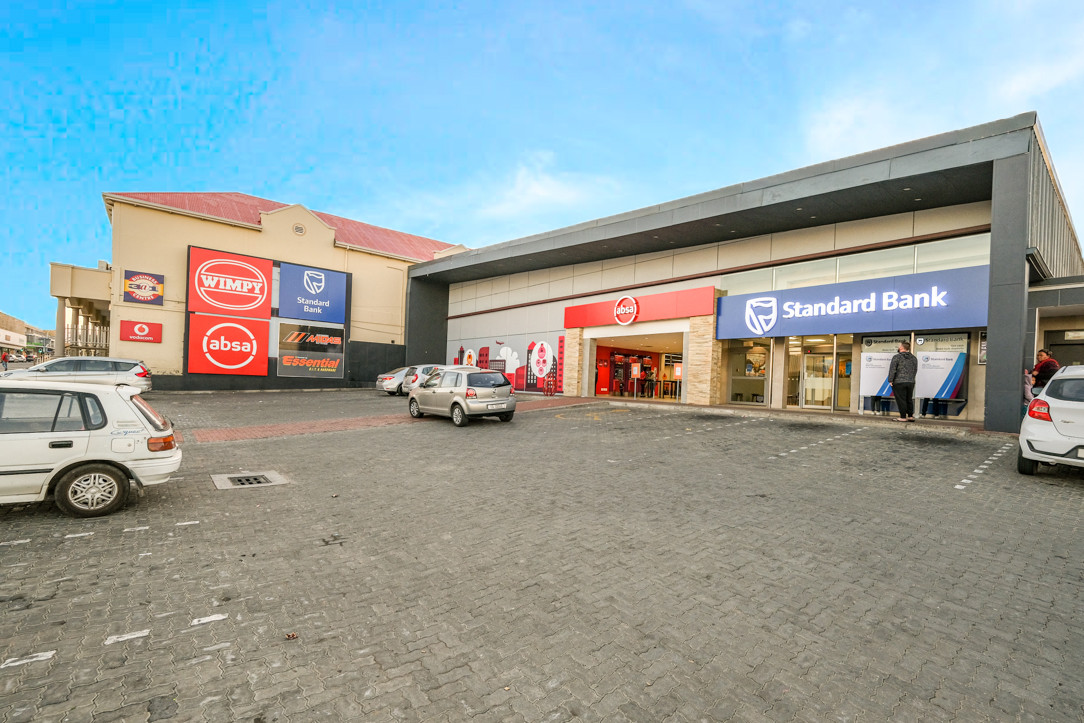 In2Assets has an investment opportunity as they auction a retail centre with national tenants in Oudtshoorn. The sale will be livestreamed from the auction venue on August 23 at 11am.
The shopping centre at 48B High Street is within walking distance of restaurants, galleries, curio shops and activities, and draws high foot traffic.
Currently, the property is fully let with blue chip national tenants that include Standard Bank, Absa Bank, Wimpy and Midas.
The property has a Gross Annual Income of over R3.6m, suits a host of retail uses.
There is easy access to a paved parking lot with ample bays and a second gated access point off Voortrekker Street is used for deliveries.
The centre is in good condition, having been well maintained and serviced.
Standard Bank and Absa Bank enjoy good frontage onto High Street with ATM access, with Wimpy on the side and Midas to the rear of the property.
Wimpy has a secure external children's play area, covered outdoor seating, and functional restaurant layout with commercial kitchen and ablutions.
The Midas building is of steel frame construction and has a secure loading yard for deliveries via a steel palisade gate with vehicular access from Voortrekker Street.
The buildings are all air-conditioned and have CCTV cameras installed within the buildings.
Bids can be submitted remotely via the In2assets online bidding platform.
Viewing is by appointment. For more information contact Luke Hearn on 071 351 8138 or 0861 444 769 or email [email protected]