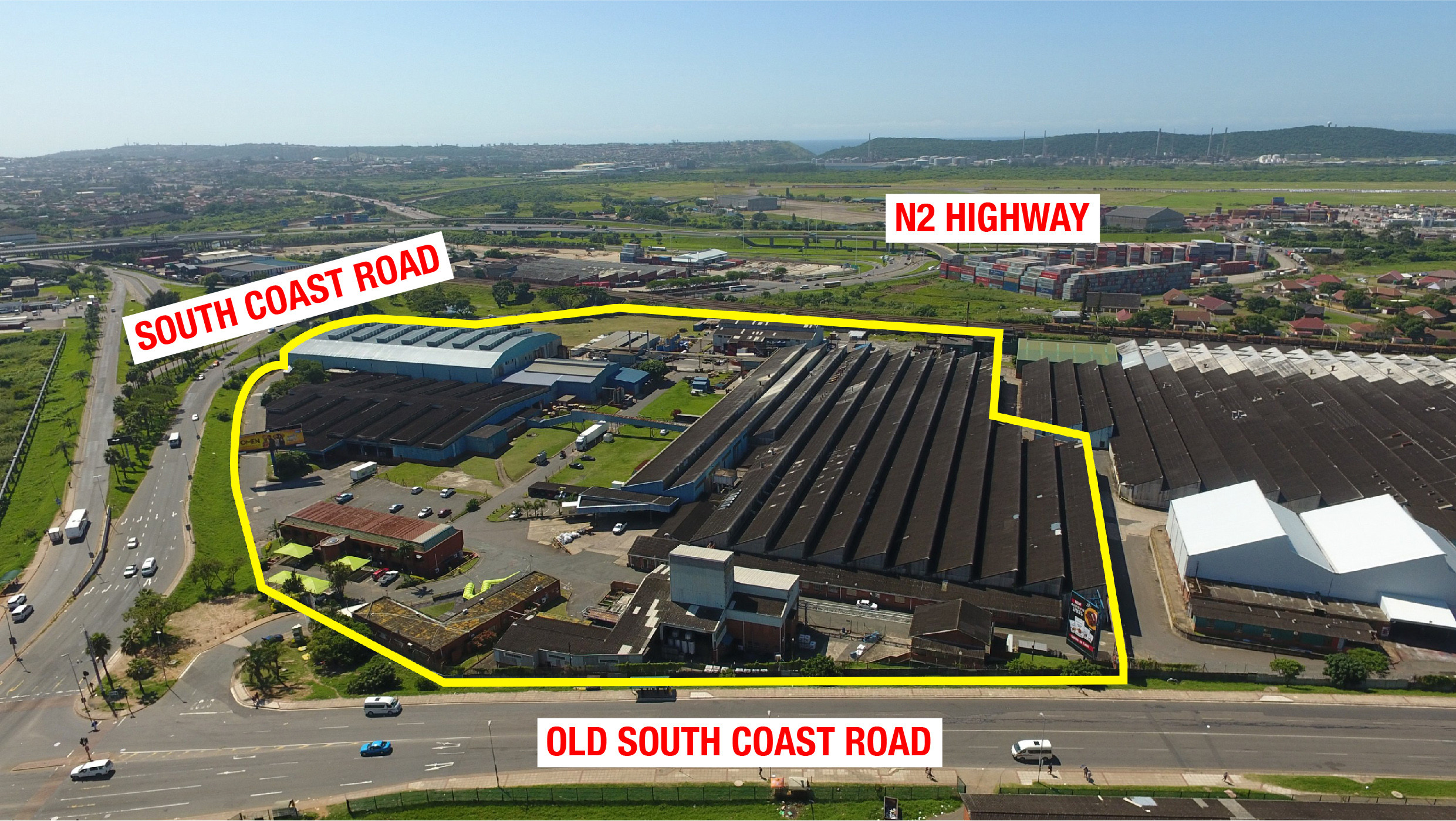 Contrary to the present scepticism and negativity surrounding the Corona virus, In2assets hosted a highly successful auction on Wednesday the 3rd June 2020. 9 Properties were ultimately submitted to auction. One property was sold a day before the auction. The entire auction was conducted by Andrew Miller from the In2assets studio at their Head Office, audio streaming bid calling to all remote registered Bidders. One Bidder from the United States even participated in the auction.
According to Hein Hattingh, MD of In2assets, the aggregate of offers received amounted to R161 Million.
The highlight of the day was certainly a 76 650 m² Industrial site near the old Durban Airport which was for many years home to Van Dyck Carpets . This sale attracted the most Bidders for a specific property on the day and after fierce competitive bidding was provisionally sold for R 88, 4 Million to a well-known businessman from Durban. Other sales included a spectacular residence in Umhlanga Rocks which was sold for R 12,3 Million and a Commercial Block in Field Street, Durban CBD which fetched R 10,3 Million.
This was the second Online Auction hosted by In2assets within the respective level 4 and 3 Lock-down periods. According to Hattingh the Company's vision to invest in a world-class App the beginning of this year paid off lucratively although they never could have predicted a worldwide pandemic like this one. The App which In2assets acquired through a Google Partner, can host auctions of properties from anywhere in the world from their Studio based at their Durban Head Office. Through this technology instantaneous bidding to the second allows Bidders to bid on their personal PC's or Mobile phones also from anywhere in the world.
"Measured by the phenomenal outcome of our last 2 online auctions within the midst of a global crisis it is clear that Investors remains bullish and still believes in property being one of the best commodities to invest in. The unfortunate closure of numerous businesses results in high vacancies and we are already experiencing a high influx of Properties coming into the market. Another tragedy is that battling businesses trading for many years now have to sell their properties to try and save their businesses from the proceeds of the sale of such properties. Fortunately we have a high volume of Buyers who are anxious to invest in Commercial and Industrial Property in particular and they will surely be active in an ideal Buyer's market in the foreseeable future" says Hattingh
The next In2assets online auction comprises 2 Western Cape Properties to be conducted on 11 June 2020. The next Durban auction will be held on 22 July 2020 and various exciting properties have already been secured for this auction. Contact Hein Hattingh on 083 639 0558 or
[email protected]