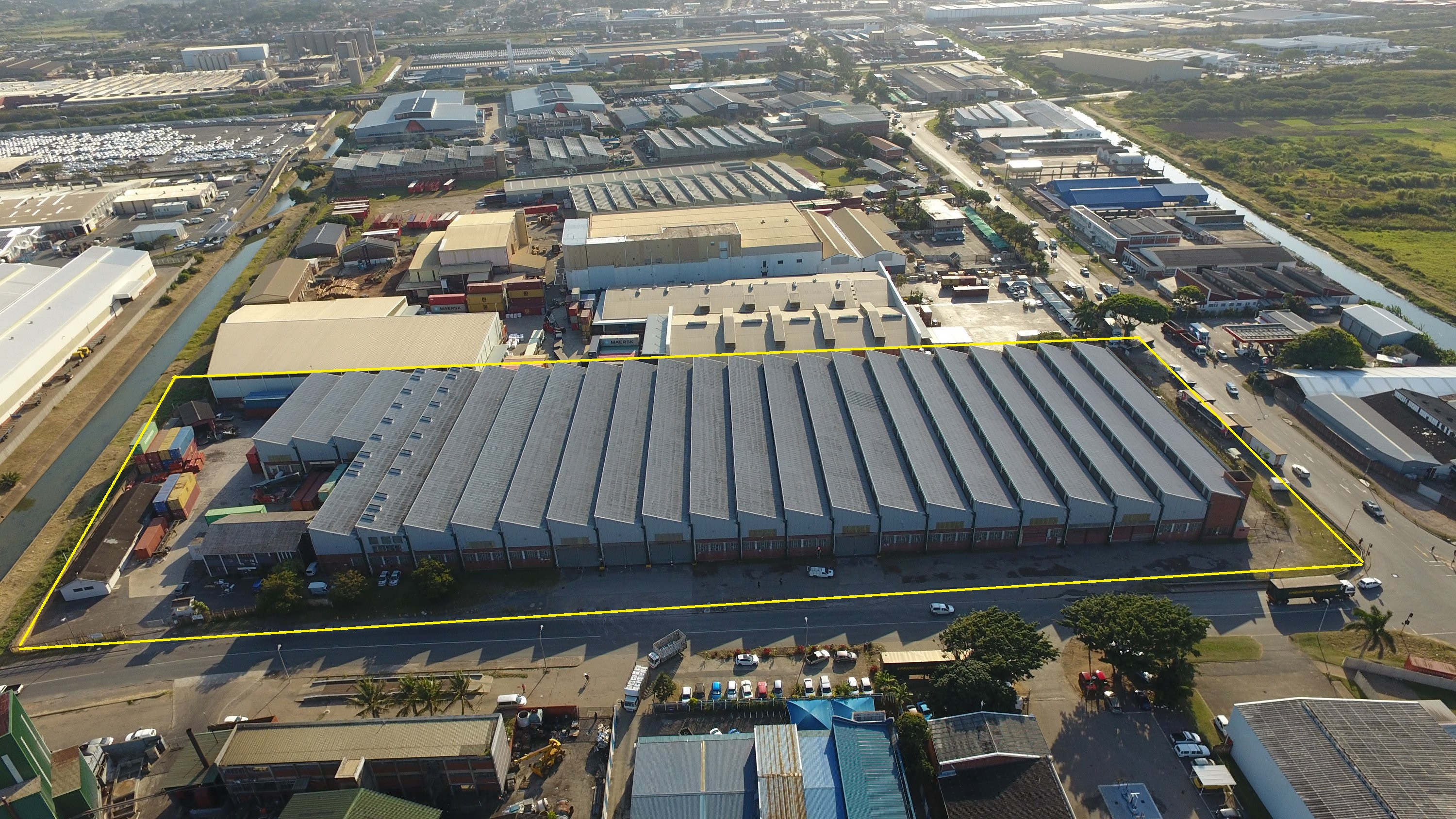 In2assets will at its next live studio online auction on July 22 at 11am call for bids for a large industrial distribution facility on a strategic corner site in the sought-after node of Prospecton. Fronting onto The Avenue East and Joyner Road, the warehouse is accessed directly from Joyner Road via 13 loading bays which allow for easy access for trucks and interlinks.
Luke Hearn, who is handling the auction for In2assets, says the building improvements measure roughly 17 354m2, on a site area of around 23 643m2. The improvements include a large warehouse with exceptional height of roughly 12m at the apex to 9m at the eaves, as well as office space.
''The southern end of the property - accessed via Joyner Road – features an expansive hardened yard area of roughly 3 000 m² with direct access into the warehouse through three large roller shutter doors. On the northern end of the warehouse, which faces The Avenue East, there is a similar concrete yard of roughly 1 000m², as well as four large roller doors," Hearn states.
The rectangular warehouse is ideally suited for the installation of racking systems. It is fitted with a fire sprinkler system and multiple translucent roof sheets to allow natural light into the working areas. Staff facilities, such as a canteen and ablutions, are accessed from the warehouse.
"The property has a well sized office component which is located in a double storey building at the entrance to the warehouse. A large installed mezzanine floor is accessed directly from the offices which overlook the warehouse."
Hearn says Prospecton Industrial - part of the greater area of Isipingo - falls within the prime Durban South Industrial Basin, about 18 kilometres south of Durban and adjacent to the old Durban International Airport. Surrounding industrial nodes include Jacobs, Mobeni and Umbogintwini.
"The high demand for industrial property in Durban's South Basin has resulted in an increase in construction and upgrading of premises. The roads are well kept and the area has seen large capital growth because of soaring demand and lack of industrial land. As Southern Africa's trade gateway, Durban boasts the busiest sea port on the continent and has effectively cemented its position as the logistics hub of the country. The South Basin continues to provide major economic stimulus locally and nationally by providing world class logistics infrastructure to this booming industry.
For more details, phone Luke Hearn on 071 351 8138 or email
[email protected]
To bid for this property online, visit https://auctions.in2assets.co.za/ from your desktop PC or download the In2assets App from the Google Play Store or App Store.