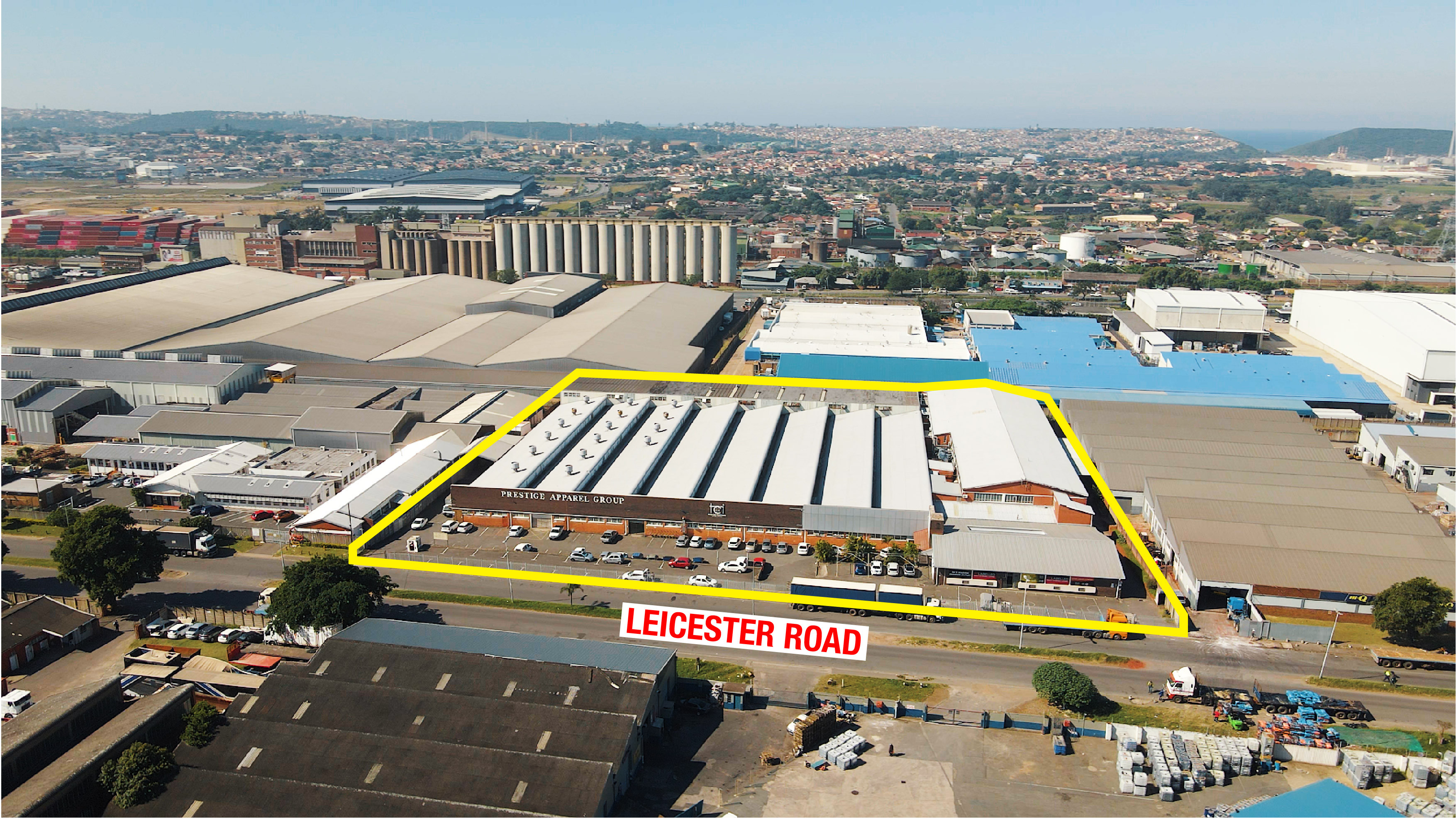 In2assets will be auctioning an industrial property in the Durban South Basin, near the port, on June 22. The live, as well as online, sale will be held at Mount Edgecombe Country Club.
The 14 167m² property at 195 Leicester Road, Mobeni, has a GLA of about 14 216m² as well as a 1 184m² "lean-to" area. There is a large, tarred parking lot in front of the property that can accommodate 81 cars. There are two entrances and loading and unloading areas on each end of the property, which has multiple roller doors. It has a large power supply - 2MVA – and is fully sprinklered.
"The property has fantastic access off Leicester Road, with good truck access and undercover loading. It is being used for light manufacturing but would also be suitable for warehousing. The current layout can be easily reconfigured to suit a variety of uses and needs," says Luke Hearn, who is handling the sale.
"It enjoys sought-after 'noxious zoning', allowing production of or discharge of noxious substances, gasses, smells, noise, dust, smoke, etc and consequently is excluded from conventional Industrial zones."
Mobeni remains a high demand industrial node due to the with easy access to the Port of Durban and the areas major freeways and highways. The area is characterised by national companies primarily in the warehousing, manufacturing, and logistics industries.
Bids can be submitted remotely via the In2assets online bidding platform https://auctions.in2assets.co.za accessible from PC or by downloading the In2assets App from the Google Play Store or App Store.
For more information about the property, contact Luke Hearn at 071 351 8138, 031 574 7600 or [email protected]