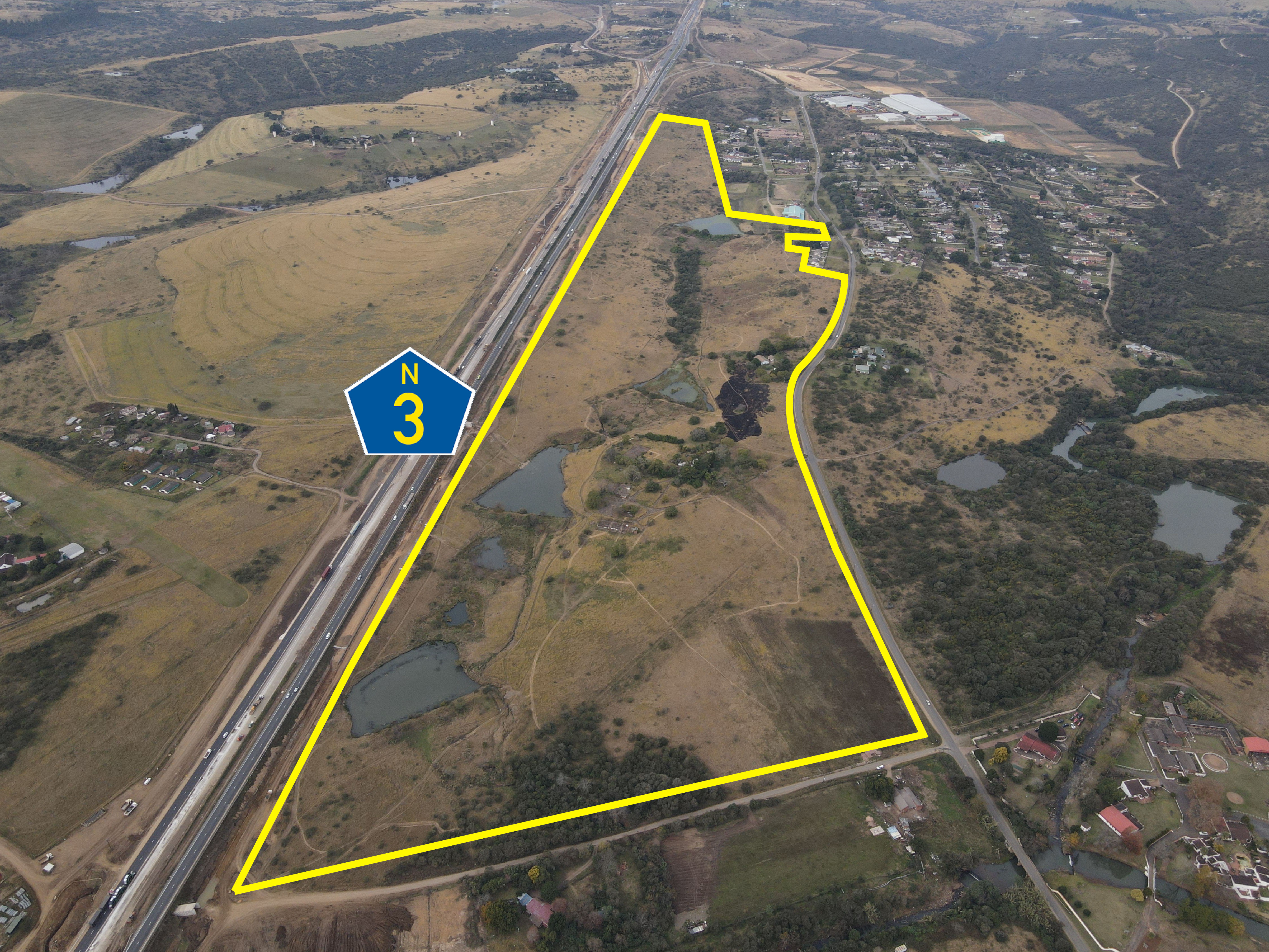 In2assets will be auctioning an industrial park on July 20 at 11am. The live, as well as online, sale will be held at Mount Edgecombe Country Club.
The mixed-use development site - the remainder of portion 592 and portion 621 of the farm Vaalkop and Dadelfontein No. 801 - at Mpushini Business Park, Lynnfield Park, comprises approximately 33.4 Ha of development land along with a 19 Ha conservation area.
This property enjoys a good location, just north and on the outskirts of the Lynnefield Park Township, set between the N3 Freeway and the R103 Old Main Road (Pietermaritzburg bound).
With light industry zoning, the site allows for a large mixed-use development. The area is well-suited to a logistical, trucking and freight service hub.
In addition to the current zoning, the site is a prime development area with an Environmental Impact Assessment (EIA) and environmental authorisation for a mixed-use development. The proposed development plan would allow for roughly 33.4 Ha of developable land.
Any development on this land will attract exposure from the N3 freeway, the second busiest freeway in the country.
The site also enjoys quick and easy access to other major roads, offering convenient access to a range of businesses, offices and residential areas.
Modern amenities can be found in the Pietermaritzburg CBD, approximately 15km away, or Durban, 70km away.
Bids can be submitted remotely via the In2assets online bidding platform.
For more information, contact Luke Hearn on 071 351 8138 or 031 574 7600 or email [email protected]