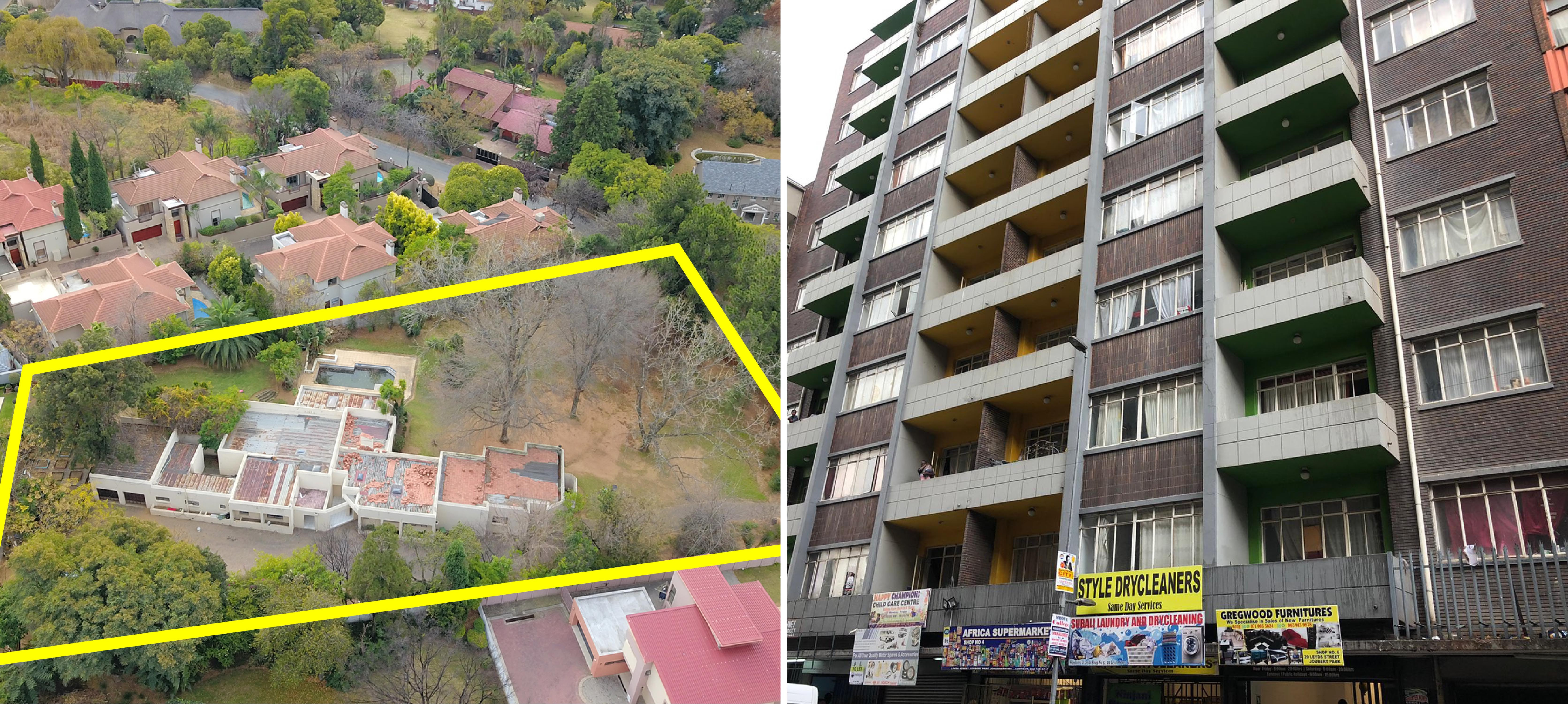 In2assets will be auctioning two properties in Johannesburg on July 20 at 11am. The live, as well as online, sale will be held at Mount Edgecombe Country Club.
The first property, at 6 Gerhard Street, Sandown, is a development opportunity in sought-after Sandton.
With 2905.7m² of developable bulk available, there is an option to develop a mini estate comprising a maximum of six units.
The property currently features a large residential property, which could be incorporated into the future development or redeveloped totally. It is located in a boom-gate community with 24-hour security.
The area is exclusive and upmarket, with high property values and strong demand.
Sandton City and the M1 are nearby, along with popular schools and amenities.
The second property is an investment opportunity in the Johannesburg CBD at 29 Leyds Street, Joubert Park.
This 932m², 10-storey building is currently tenanted.
There are 62 two-bedroom units and 17 rooms on the 9th and 10th floors. Each unit comes equipped with prepaid electricity.
In addition, the building has 23 basement parking bays and six retail units at street level.
It also has a security office and is access controlled.
The property is in a prime location, close to arterial routes in and out of the CBD and with easy access to public transport, shopping facilities and other major routes.
Bids can be submitted remotely via the In2assets online bidding platform.
For more information, contact Ross Cronje on 0829239277 or email [email protected]