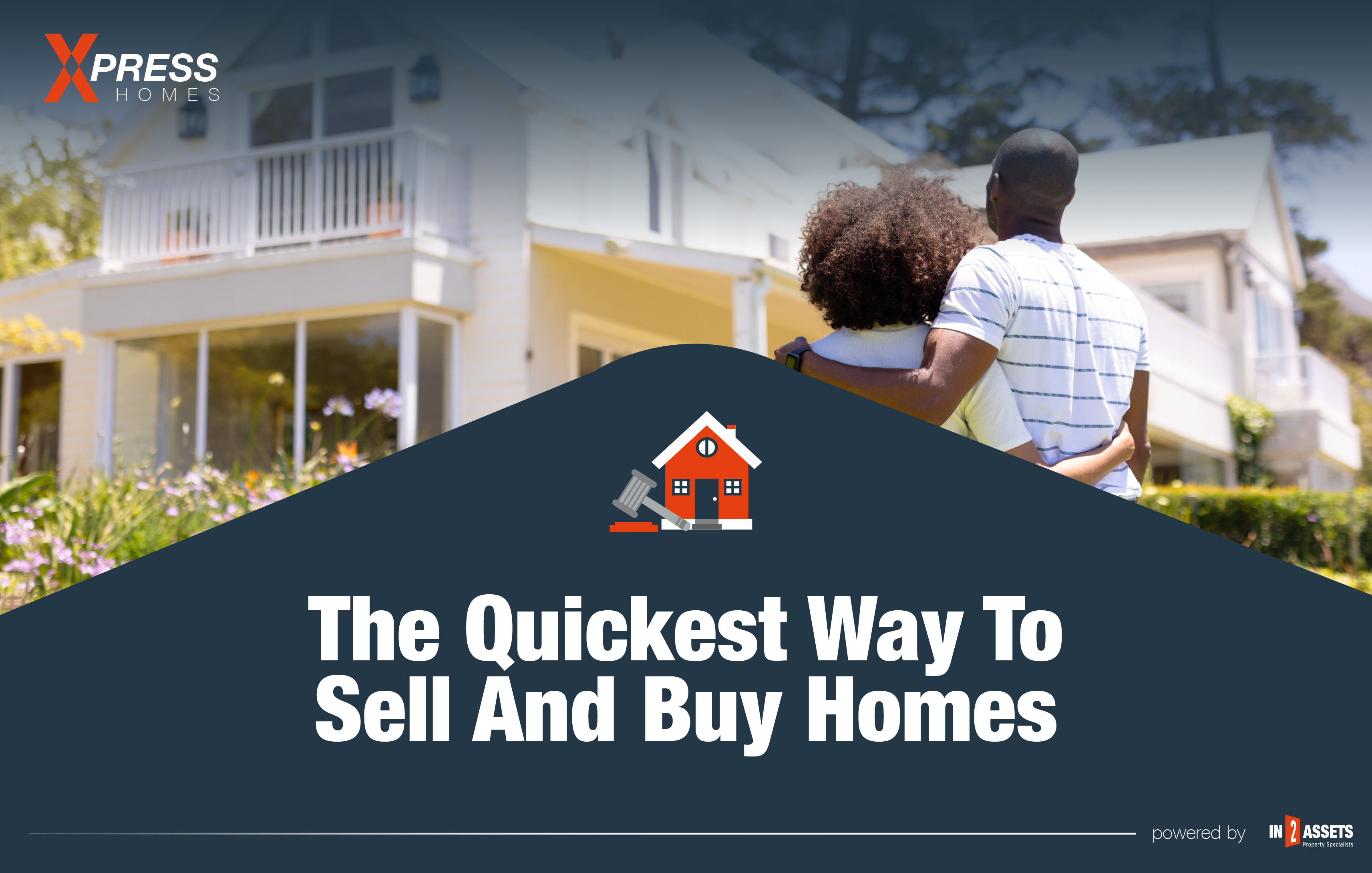 Property auctions have become an increasingly popular method of buying and selling properties in South Africa following international trends. Auctions take place within a very short period of time and are unconditional, which makes this the most attractive aspect for Sellers.
"Due to rapid changing conditions in the South African economy, homeowners are increasingly searching for a quick sales solution", explains Rainer Stenzhorn from In2assets, the well-known national property Auction house. Mainly as a result of such demand for quick turn-around times, In2assets has recently launched a new Residential Auction Platform called Xpress Homes.
What is Xpress Homes? Xpress Homes is a live streamed real time online auction, allowing pre-approved buyers to bid on any auction property from anywhere in the world.
"There are a few differentiating factors compared to the conventional way of selling", explains Stenzhorn further.
Most significant is the fact that each listing empowers the seller of the property to be an active participant in the transaction. The property viewings will be conducted by the seller after Xpress Homes have screened the potential Buyers. This is in line with the latest property trends since no one knows the property better than the actual owner himself. Xpress Homes will arrange viewings solely with Buyers who have been pre-approved with back-up guidance on how to handle the viewing. Xpress Homes utilizes the latest technology to facilitate virtual viewings and to ensure a new and modern experience for Buyers to view a property both internal and external without physically inspecting a property itself.
The Xpress Homes Marketing team will aggressively market and pedestal the property into the public domain via portal syndication, social media marketing, digital advertising and YouTube exposure. Marketing in today's climate is key to any successful sale.
There are strict rules for Buyers to participate, including pre-approved finance which Xpress Homes will facilitate. "Xpress Homes Auctions will take place every 6 weeks and each auction will be conducted live from the In2assets studio specifically designed to host auctions of this nature", ends Stenzhorn. For further information, email
[email protected]
or visit https://www.in2assets.co.za/xpress-homes