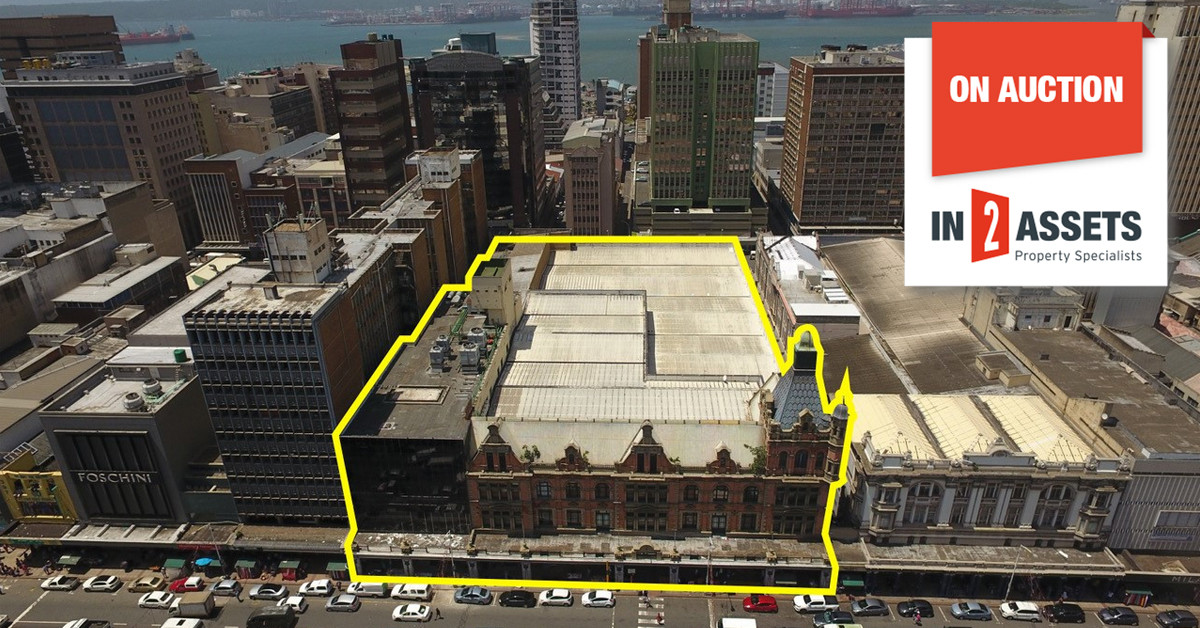 Last year economists predicted that the lending rate would rise- but in fact it fell. The current investors market for commercial and industrial property is in a very promising tendency comments Rainer Stenzhorn from In2assets, the well-known commercial and industrial property auction company. Should you be an investor or even an end-user and considering to buy a commercial or industrial property in South Africa, right now may be your ideal opportunity.
Some of our South African property owners have little to celebrate as property prices have actually lowered on average during the last decade explained Stenzhorn further. Although this may be negative for some property owners, these market conditions have turned favourable for cash buyers who are planning to extend their portfolios. With the slowdown of the economy and negative factors like load shedding, state capture, etc , the commercial and industrial sector has faced huge challenges which will result in greater pockets of commercial and industrial properties coming into the marketplace.
The In2assets commercial and industrial auction and marketing platforms have undoubtedly become the first choice for KZN property owners and real estate brokers when it comes to property disposals. They have started the New Year with listings in excess of R 700 Million for the February and March auctions.
Amongst the property highlights are a national landmark building that comprises an entire Durban CBD street block with retail shops and service facilities with a potential annual income of +-R 13 Million.
Further retail and office space in the "Metropolitan Building" within the Durban's CBD will also attract huge demand since CBD properties remain some of the highest demand properties in the greater Durban area. A well-positioned and highly visible industrial property in Springfield Park has already attracted major interest from local developers and end users. One of the largest Office buildings in Umgeni Business Park with an annual income of R 5,7 million is another fantastic opportunity for the astute investor leading into 2020. A further unique and rare opportunity is a 8 762m2 residential development site in Durban North plus a prestigious home in ever popular Stirling Crescent which will spark huge interest amongst residential buyers.
Further, into the Natal Midlands two hotels with conference facilities will be on the block.
The traditional Everglades Hotel with 56 Rooms in the Dargle Valley offers a great opportunity for the hospitality industry and the 10 Room Willow Grange Hotel in Estcourt is ready for a new operator.
More investments and end-user opportunities from large to small scale are industrial properties in Richmond, Hammarsdale and Jacobs. A very rare and unique residential development site on Ilala Ridge will form part of the March multiple auction. This is one of the very last pockets of land available on the Ridge. We are extremely excited to have such great stock so early in the year ends Stenzhorn
The auction dates for February are 18th of February and for March 19th of March. More info about In2assets steadily growing auction stock can be found on www.in2assets.com