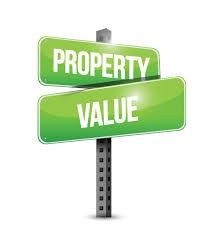 "The estimated amount for which a property should be exchanged on the date of valuation between a willing buyer and a willing seller in an arm's length transaction after proper marketing, wherein the parties had each acted knowledgeably, prudently, and without compulsion."
"What is my property worth?"
This is a question often asked of property professionals and the answer is not always what owners want to hear says Scott McNair of In2assets the commercial real estate company. It is only natural to only see the best in one's own property & possessions and overlook the negatives but this can often lead to inflated ideas on value he continues.
The International Valuation Standards Committee (IVSC) defines Market Value as: -
"The estimated amount for which a property should be exchanged on the date of valuation between a willing buyer and a willing seller in an arm's length transaction after proper marketing, wherein the parties had each acted knowledgeably, prudently, and without compulsion."
Put simply, the answer to the question of what a property is worth? Is only what an investor is willing to pay for it.
There are a number of commonly used methods of property valuation which can provide some guidance when it comes to valuing a property. These include the comparative method, where the property is ranked against similar properties which have sold, the investment method, where the price is determined by what return on investment or yield a buyer could earn or perhaps most basic, the cost based method, where the value is determined by the brick & mortar that has been put into the property. It is wort noting though that none of these methods are so narrow that they cannot be manipulated to achieve values to suit a particular train of thought says Scott.
In most instances, when a property is taken to market, human factors such as buyer's appetite for risk, their knowledge of the market, their skills & expertise or even their vision or need for the property also come into the value equation. These factors are more difficult to account for than the academic methods of valuation but can often be just as important. Sellers can often be oblivious to these human factors or just overlook them entirely.
Ultimately then, while property owners should be guided on pricing and value based on comparatives and yield calculations, perhaps the best thing when asking the question of what one's own property is worth, is to put yourself in the shoes of a buyer and see your property from their perspective ends Scott. More info on [email protected]