Traditional KZN Hotel On Auction
Rich in history and placed in a heavenly landscape is the Oaks Hotel in Byrne near Richmond, which is for sale by public auction with In2assets, the commercial and industrial property company.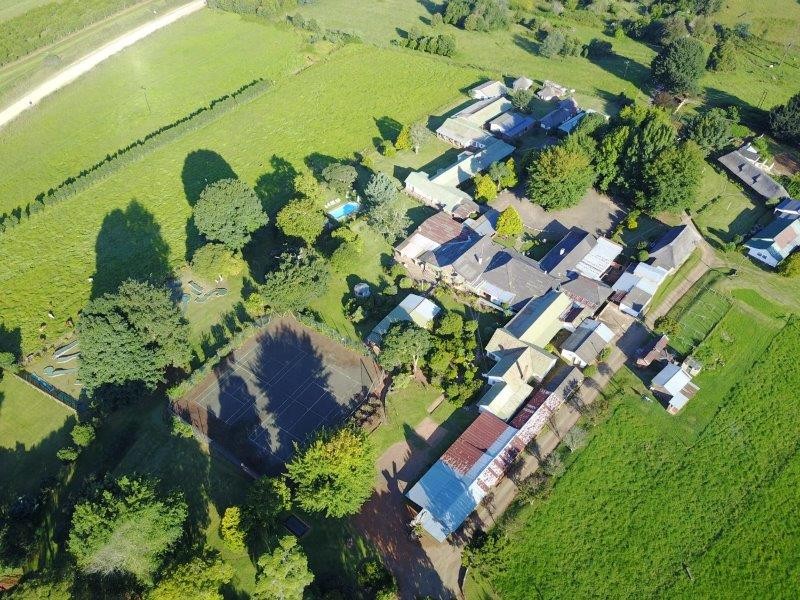 In 1843 Britain repealed the corn laws and an industrial boom followed. Leading to massive unemployment – interest in navigation grew – Natal was annexed to the Cape Colony by Britain in 1843. Joseph Byrne decided to promote an emigration scheme to Natal – each settler paid 10 pounds for a steerage passage to Natal. On arrival he was to be allocated 20 acres of land plus 5 acres for each child. With a half-acre plot in the "nearest" village – well wooded and suitable for cultivation. Many settlers were allocated elsewhere.
Fifteen families were allocated to Byrne and the last to be settled with the "Byrne Scheme". These settlers sailed on "The Minerva". On July the 3rd 1850, "The Minerva" sank in a storm on the night of its arrival at the Bluff. It was the largest of the chartered ships carrying all the supplies and equipment for the settlers on the other ships as well as those of the passengers who arrived safely on the beach.
One of the early settlers was Ellen and George McCleod and family in 1850.
Their daughter married Mr Hosking who built his home and called it "The Oaks".
Many trees on the property still standing since the 1850's, that were brought out from England.
The "Oaks" started as an accommodation establishment around 1947 and rooms were built for wives of the men serving in the world-war abroad.
Various people owned "The Oaks" thereafter and ran it as a Country Hotel and in 1984 it was purchased by Michael and Rosemary Butt and it is still in the family today.
Extensive renovations were made over time and today the hotel enjoys 42 Guestrooms and can accommodate 87 overnight guests.
This landmark property has also conference facilities for ± 200 attendees, a swimming pool a Putt-Putt facility, a bowling green, a full-sized billiard room, a tennis court and of course beautiful gardens nestled in the most tranquil country settings.
Further accommodation is available through 3x 2 Bedroomed cottages and one 4 Bedroom house, which could generate additional income.
There is also a 12-ha small holding adjacent to the Hotel which has a three-bedroom house on it and various outbuildings. This property will be sold separately at the same auction date.
The gardens and grounds are panoramic. As "The Oaks" is positioned in a valley, it offers wonderful walks, climbs and areas for cycling.
The property auction will be held at the Durban Country Club on the 20th June 2018 as part of In2assets combined property auction. For more info contact rstenzhorn@in2assets.com