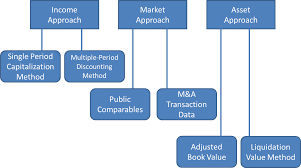 We will politely follow-up after the valuation but we will not hassle you if you decide that you would prefer not to sell, or if you decide to sell with another commercial real estate agent
"Selling commercial property is not the same as selling merchandise", comments Rainer Stenzhorn Marketing Director and partner of In2assets the commercial real estate firm that offers more than just the conventional real estate transaction.
"In2assets is a commercial real estate online company with many years of experience and our team is dealing with thousands of properties located around the country, every year. Our Business development managers are friendly, very experienced. It is our principle to not over value just to get your hopes up and secure your business. We always provide evidence of our research and reasoning which gives you if you are a seller an opinion of value that you can rely on, if you are thinking of selling. We don't charge for presale valuations.
We will politely follow-up after the valuation but we will not hassle you if you decide that you would prefer not to sell, or if you decide to sell with another commercial real estate agent. When it comes to our experience, we're trying not only to get people to specialise but to also get to know the movers and shakers in the industry, says Stenzhorn further. "We do a lot of training at In2assets and it is a major part of our culture." That training, he says, includes to fully understand legal contracts, property law and bylaws, detailed property descriptions, marketing brainstorming and solutions, social media marketing knowledge, time management and the use of most enhanced office technology. "We have 37 property professionals who are all very involved in client business," he notes. "For further information contact Rainer Stenzhorn via: [email protected]