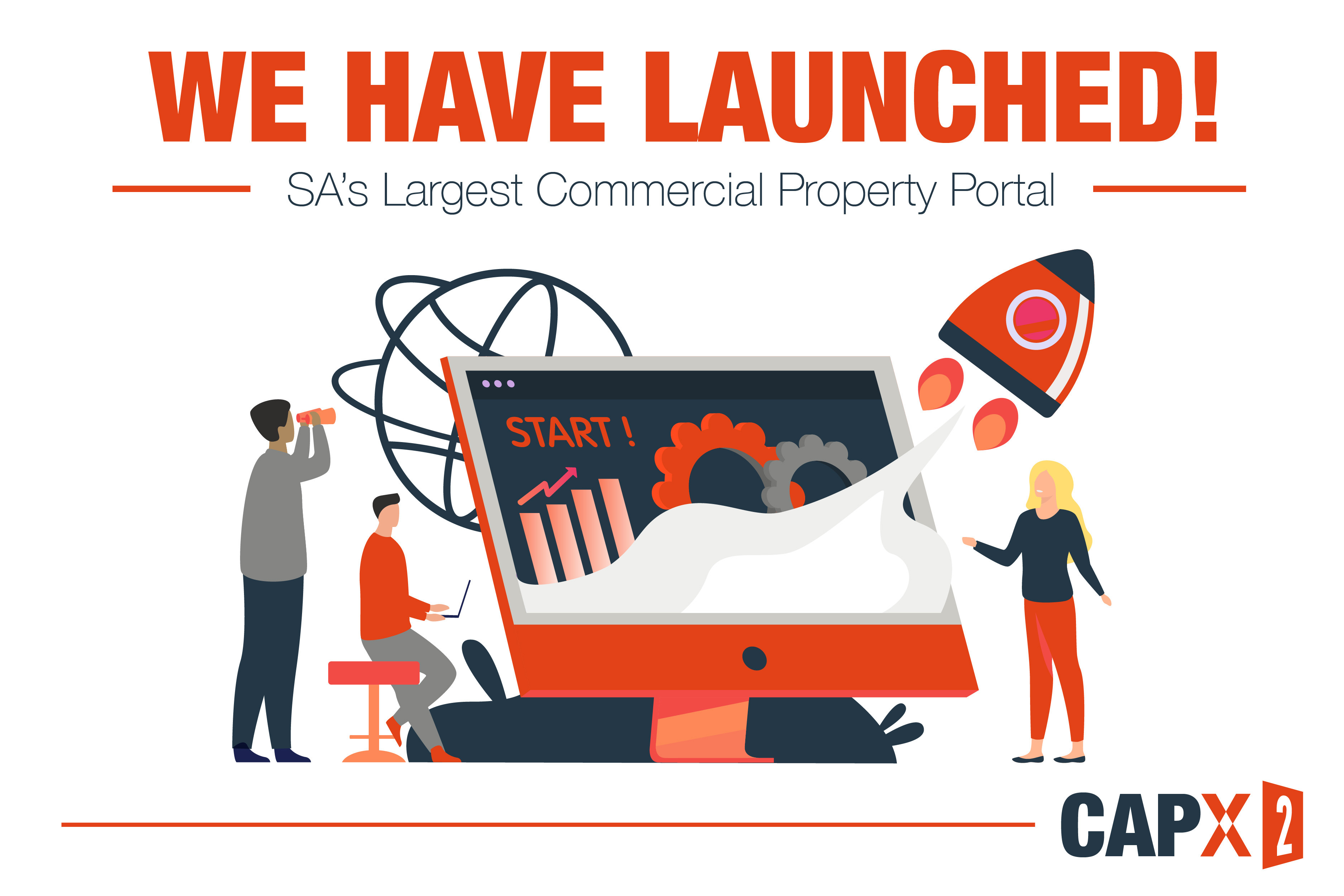 CAPX2 is a purpose-built platform that specializes in the marketing of commercial, industrial and agricultural properties across Southern Africa. CAPX2 has established itself as a leader in this space, attracting a niche businesses-focused audience who are looking for high value investment opportunities. CAPX2 falls under the In2Assets Property group, which is a leading commercial property auction house that has collectively sold commercial property around the country to the tune of R4.1 billion. CAPX2 is a pioneer in the commercial property realm, leading the way for online commercial property platforms as the first brand in South Africa of its kind.
CAPX2 aims to keep up with an ever-changing landscape in the property space by placing innovation and agility at the forefront of their platform. With that in mind, CAPX2 have developed an intelligent, user-focused online property portal which is targeted at making commercial property more easily accessible and creating targeted marketing efforts for each property.
With the goal of streamlining the property buying and selling process in mind, CAPX2 is the first commercial property portal in South Africa to completely validate all registered users of the website. This validation includes credit checks, directorship indicators, ID verification, LSM affordability scorecards and more. CAPX2 is effectively providing commercial property sellers with quality, vetted and verified buyers to make property transactions efficient, faster and more reliable.
This cutting-edge, commercial property portal is changing the way property is marketed online by introducing a new solution. Digital marketing has become a large proponent of a successful property sale, and is therefore of utmost importance to businesses in the commercial property space. The CAPX2 team recognises the abundant need in the property market for digital marketing, and is now offering custom digital marketing solutions to gain maximum exposure for each property, via a comprehensive, omni-channel marketing campaign using tools such as SEO, Google Ads and Facebook.
"After doing our research, we discovered that there are many buyer and seller needs that traditional commercial property platforms aren't meeting. We recognise the need for a commercial property platform that can offer more than just buying and selling. As the market continues to change, we have to adapt and grow with what buyers and sellers require, and so we focussed on meeting as many of these needs as we could, all on one platform", Hein Hattingh, CAPX2 Chief Executive Officer.
CAPX2's latest software includes custom filters within each property sector, for buyers to easily find a property that matches their business needs, such as truck access, number of roller doors, air-conditioning or high speed internet. CAPX2 have also created custom dashboards where property sellers can manage their property portfolio, check their vetted leads and view their marketing statistics, all in one convenient place.
Not only has the CAPX2 team re-invented the way commercial, industrial and agricultural property is being bought and sold online, they've also firmly solidified their niche in this space as an agile brand keeping up with the changing needs of the market.