SA COMMERCIAL & INDUSTRIAL PROPERTY COMPANY
SA COMMERCIAL & INDUSTRIAL PROPERTY COMPANY IN2ASSETS FINDS THE SWEET SPOT IN A DROLL ECONOMY The South African economy isn't all a tale of woe, even if the Reserve Bank's MPC statement last week made for grim reading.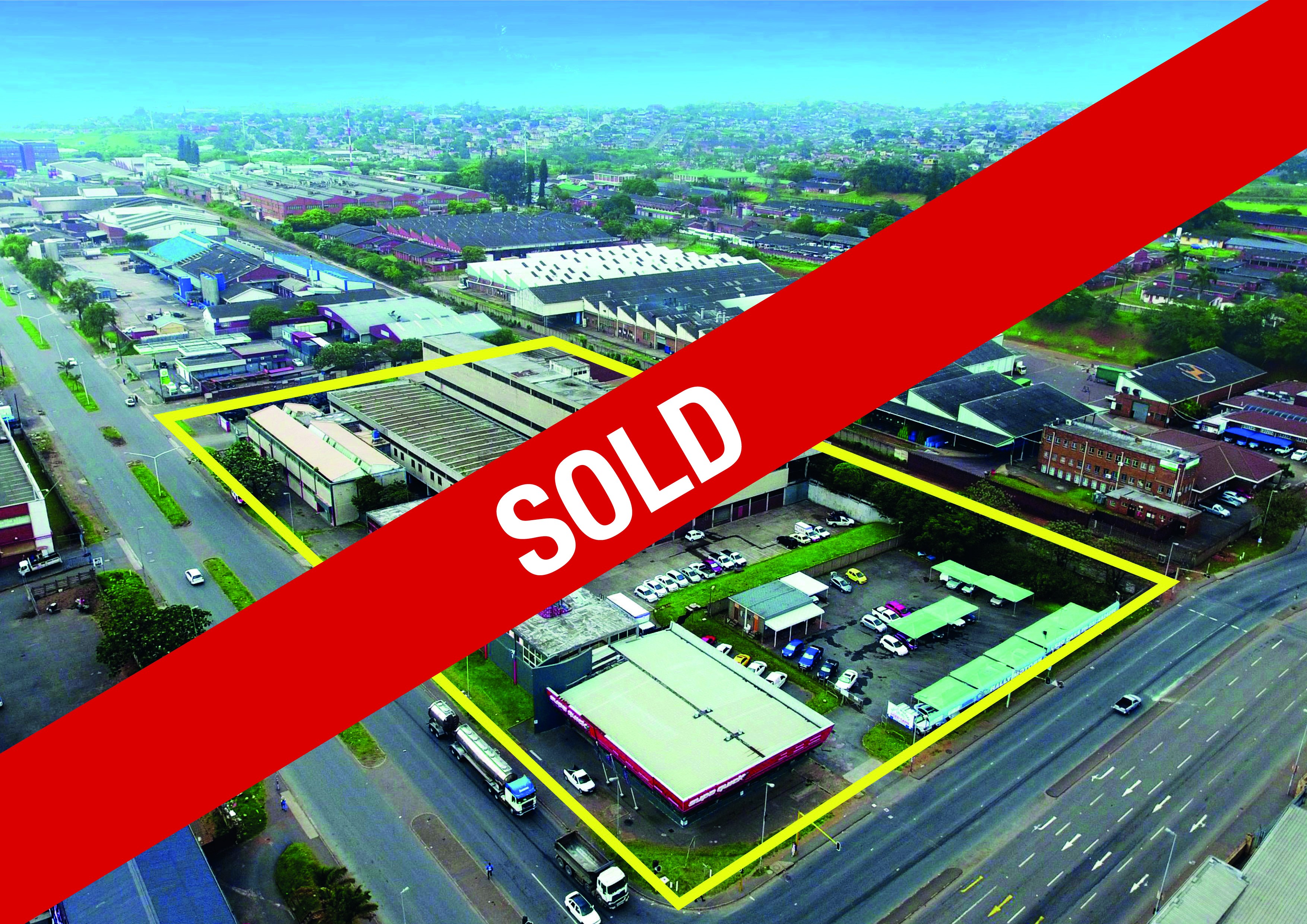 Interest rates were held steady, but analysts looking for the silver lining in the dark cloud over South Africa's economy, are looking hard.
SARB said inflation risks had increased and domestic growth prospects were weak amid a climate of local and global uncertainty.
But, there's an antidote to all this doom and gloom: the record success of Durban headquartered commercial property specialists In2assets.
Established five years ago by key staff who left Auction Alliance, In2Assets has clocked up sales of R4 billion in five years.
The company was formed in 2012 by a nucleus of Auction Alliance staff and now has a few branches around the country.
It is backed by national law firm Strauss Daly and has sold 277 high value commercial properties via public monthly auction in five years.
November 2017 was its record month, with sales of more than R200 million in one month.
In2Assets specializes in the sale of retail, commercial & industrial, farms and recreational properties.
It sells huge properties to a host of pre-approved, moneyed buyers.
For example, this year In2Assets sold a shopping centre in Richards Bay for R120 million; a plot of land in Mount Edgecombe for R105 million; and an office block in Port Elizabeth for R30 million amongst others.
Before In2Assets auctions the firm energetically markets its stock to a network of well-heeled, mostly cash buyers.
At the auctions bidding is brisk.
During its auction last week, In2Assets auctioneer Andrew Miller juggled a frenzy of bids on an industrial property in Leicester Road near Durban's harbour.
Staff at the auction took bids from top property players, including property funds, one bid via phone from Doha and another from flamboyant property entrepreneur Pran Shree.
The Leicester Road property, a 17 000m2 multi-purpose facility owned by Bridgestone South Africa was sold for R44 million to a local shipping company.
The property, in the heart of Durban's port and industrial node, comprises a retail element, a 4-storey warehouse, an office block, ample yard and boasts great road access for trucks.
In2Assets managing director Hein Hattingh said: "The bidding for the Leicester Road property was spectacular. Eight businessmen, each with enough money to buy the property were bidding energetically. So, there was R320 million purchasing power in that room for just that one property alone.
"South Africans are understandably concerned about the economy, but we've had vibrant sales this year. November was our record month. This is a strong indication that businesses are vibrant and some are weathering the storm well."
Fellow In2Assets director and the firm's marketing man, Rainer Stenzhorn said the nature of auctions - being a transparent, public sales process - made them ideal for certain properties.
"There is high demand for high value properties and there is no shortage of business people with the means to buy these properties.
"When they come to the auction they don't have to get anyone's permission to do a deal. They are experienced buyers with money and they are decisive."
Property broker Lance Mindry, who brought the Leicester Road property to In2assets is one of a growing number of brokers using auctions to secure sales.
"That property was fiercely contested. The buyer is an end user, but there were a number of speculators and developers keen on the property.
Mindy has been plying his trade for 28 years and says auctions are an ideal method of selling.
"Success is determined by honesty and enthusiasm. The auction process is that and we're taking more properties to In2assets because commercial property auctions are positive, professional and transparent.
"They bring deals to a conclusion because it is a face-to-face engagement."
Tristan Rasmussen, a commercial and Industrial broker for 24 years, agreed:
"In2assets are on-the-level. Auctions get the business done on the day. Everybody is under one roof and most stock is coming to auction nowadays, even the listed property funds are using auctions. The process is open and the market tells you what the property is worth. It is as simple as that."
Every month In2assets hosts at least one combined property auction.
Sometimes there are multiple auctions in other parts of the country, often on site for farms and recreational properties.
To see the auction calendar or to speak to Hattingh or Stenzhorn, visit www.in2assets.co.za or email [email protected] or [email protected] or call 0861 444 769.