Portfolio Of Prime-Positioned Places
IN2ASSETS has assembled a portfolio of nine Gauteng properties – including three Sandown properties – for a multi-assets auction in Joburg on November 27 at 11am.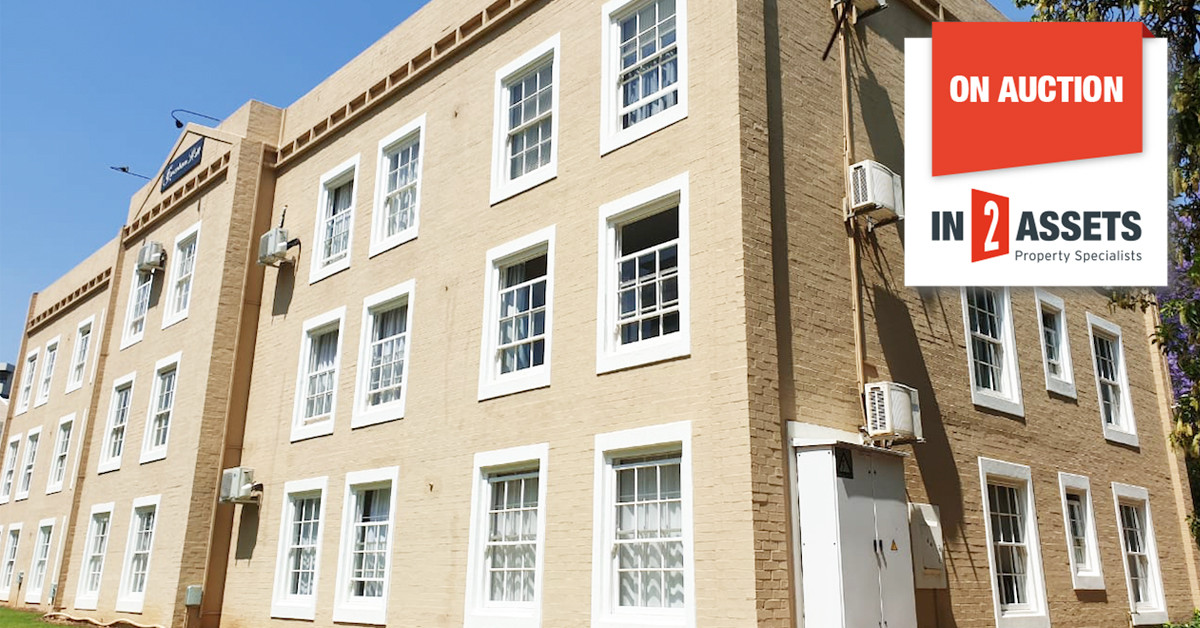 The Sandown properties for the sale at the Royal Johannesburg & Kensington Golf Club in Linksfield North are: 21 apartments in Caversham Hall, at 115 Pretoria Avenue, Sandton. The block was originally designed as a hotel and has easy access from both Katherine Street and the M9. The apartments range in size from 48m2 to 55m2. Number 3 Fifth Avenue, Rivonia. A main house with two double-storey detached buildings.
Originally a residential property converted for use as a technical college, the main double-storey building has five bedrooms (used as offices), study, kitchen, bar with fireplace, lounge and dining area. The former PwC offices at 7 Kikuyu Road in Sunninghill, covering about 11 000m2 with a gross lettable area of about 5 000m2. The three-storey vacant property is well located on Kikuyu Road near the corner of Leeuwkop and Naivasha roads. Other properties on offer are in Kempton Park CBD, Lynnwood Glen, Vanderbijlpark, Pretoria CBD, Jet Park and one in the Cape Town CBD.
For more information, call 0861 444 769 or visit www.in2assets.com. – Auctions Writer (The Star)