Opulent Country Home Seeking New Owner
Situated in the KwaZulu-Natal Midlands within a gated Estate, is the magnificent three-bedroom country home on a ± 2.4 Ha plot of land.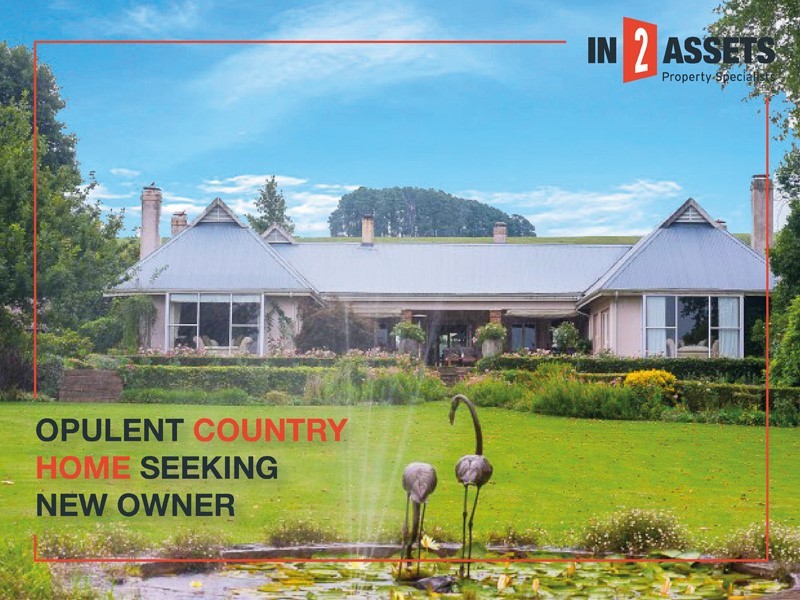 "Keeping the characteristics of an old farmhouse with a magnificent garden, rolling lawns, old beautiful trees and roses, this property offers all modern amenities", explains Rainer Stenzhorn from In2assets, who has been mandated to sell this property on the public auction platform.
The main house enjoys 3 bedrooms and 3.5 bathrooms built over one floor level of ± 680 m².
An open plan kitchen and 4 reception rooms add to the ambiance of the beautiful country home.
"The Erf size of the property is ± 2.4 Ha and is registered under the sectional title scheme. There is a self-contained cottage with 2 en-suite bedrooms and its own access ideal for visitors or friends. Staff housing - with 1 bedroom and living room allows to accommodate employees overnight if needed. 2 Garages, 7 fireplaces, and a swimming pool lead to further convenience to enjoy hot summers and cold winters in a tranquil country setting, offers all the comfort of country living", ends Stenzhorn his comments.
The auction takes place on the 12th of September 2018, 11h00 at The Bend Hotel, in Nottingham Road. For further information click here: https://www.in2assets.co.za/property/2378/farm-small-holding-auction-kwazulu-natal-midlands-nottingham-road or call In2assets on 0861444769