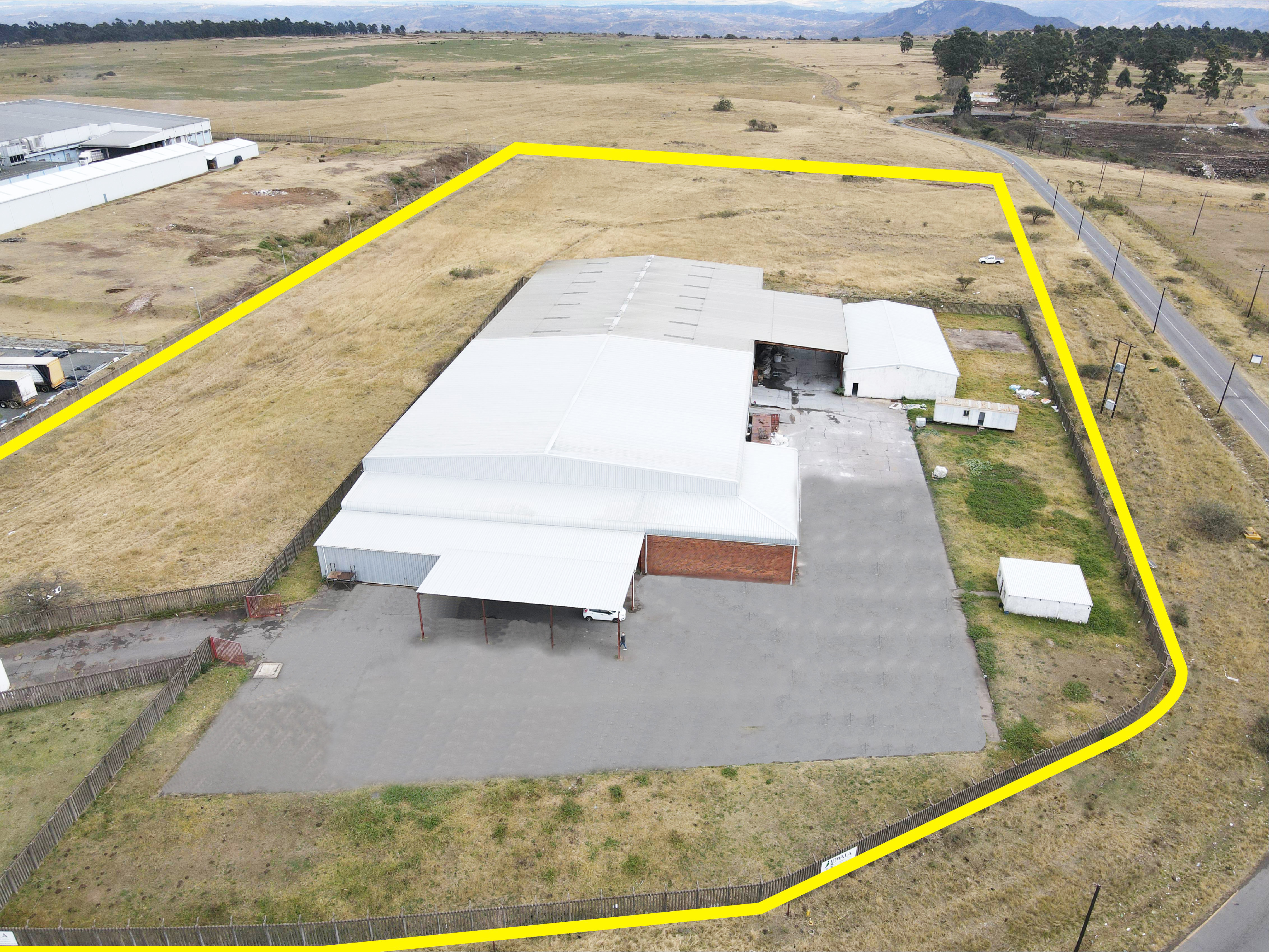 In2assets will be auctioning a large industrial property with development land in Cato Ridge on September 21 at 11 am at the Mount Edgecombe Country Club. 3 Eddie Hagen Drive has a total site area of 42 447m², with 5 000m² of improvements.
The main improvement on the property is a 3 435m² warehouse with good internal height and at least 300amps of power. It also has an 87m² mezzanine level for offices, a smaller detached warehouse of 473m², 906m² of canopy areas and staff changerooms. The warehouse is in good condition and has multiple roller doors for easy access. The property has large concrete yard areas for heavy truck articulation, with plenty of parking.
Only approximately a third of the total site is developed. The developed area is fenced with palisade and barbed wire. Entrance to the developed area is via an automated gate and there is a guardhouse at the entrance. "The large piece of undeveloped land offers a fantastic opportunity for further development or to incorporate a bigger yard area into the current facility. This land could also potentially be subdivided and sold," says Luke Hearn, who is handling the sale.
Cato Ridge is regarded as one of the best decentralised logistics hubs between Durban and Pietermaritzburg. Known as Durban's "dry port", the area enjoys excellent access to the highway between Durban and Johannesburg and large distribution and logistics companies use it to store goods before sending them on to other parts of the country. The Cato Ridge Aerodrome is about 2km west of the property, the Inchanga Railway Station is 6km south and the Drummond Railway Stop is 8km to the south-east. Most amenities are available in Pietermaritzburg or Hillcrest, both of which are a 20-minute drive away.
For more information, contact Luke Hearn at 071 351 8138, 031 574 7600, or
[email protected]
Email
[email protected]
to attend the auction as attendance is strictly by invitation due to Covid-19 regulations. Bids can be submitted remotely via the In2assets online bidding platform https://auctions.in2assets.co.za accessible from PC or by downloading the In2assets App from the Google Play Store or App Store.