Investment Opportunity Durban CBD
Investment Opportunity - Durban CBD Residential Portfolio Sale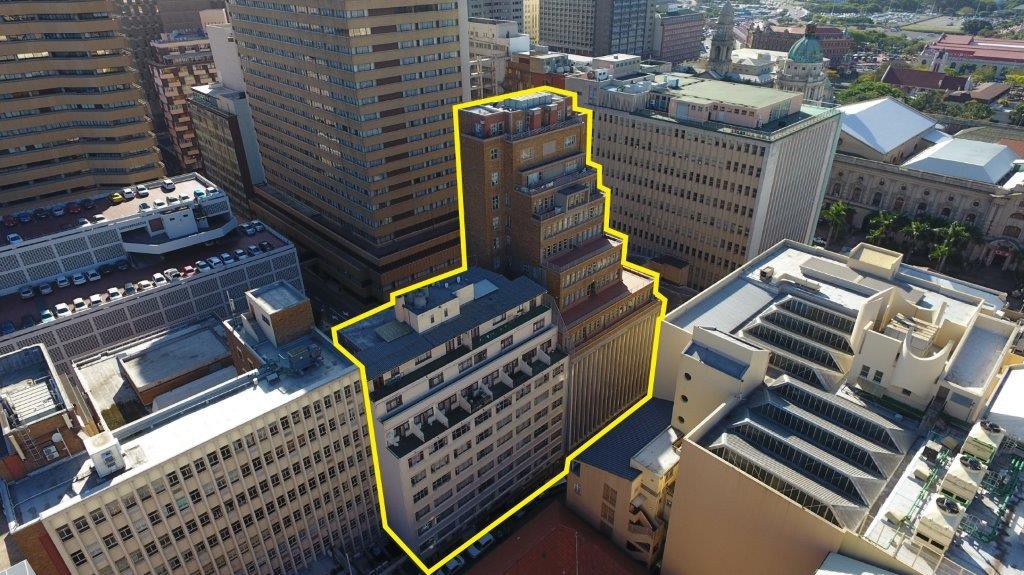 Durban CBD Residential Portfolio Sale
In2assets is pleased to offer to the market at our November Combined Property Auction, two residential buildings in the Durban CBD consisting of over 220 well maintained flats. The buildings are located at 31 & 37 Acutt Street, adjacent to the Playhouse and just off Anton Lembede Street within a short walk of Durban landmarks such as the City Hall, Royal Hotel and Wilsons Wharf.
Currently owned by The Association For The Aged (TAFTA), that have mandated In2assets to take the properties to auction, the buildings have served as a residence known as Ray Hullett House providing affordable accommodation to retired persons for many years. As part of their strategy going forward, TAFTA has decided to relocate the residents at Ray Hulett House to the brand new Langeler Towers Building, close to their premier address at John Conradie House, near Ushaka Marine World on the Durban Beach Front. Their new multi-million rand home offers the residents access to a convenience store, a coffee shop/internet Cafe, a hairdresser, clinic, Frail Care facility and spacious new rooms with cupboards, kitchenette, fans and majestic views.
'This move by TAFTA away from the CBD offers an outstanding opportunity for a savvy property investor to acquire and add 2 well maintained and fully functional residential buildings to their portfolio, which amongst other things could be utilised for student accommodation or urban letting for which there is currently strong demand,' says Scott McNair of In2assets who is handling the sale.
The auction will take place on 17 November at the Durban Country Club at 11:00.
For more info on please contact Scott on 0828305208 or smcnair@in2assets.com or visit www.in2assets.com .