INDUSTRIAL PROPERTIES IN HIGH DEMAND
When acquiring industrial property, the purchaser works often on a checklist and the property must fulfil certain criteria, says Rainer Stenzhorn Marketing Manager of In2assets the commercial & Industrial property company in South Africa.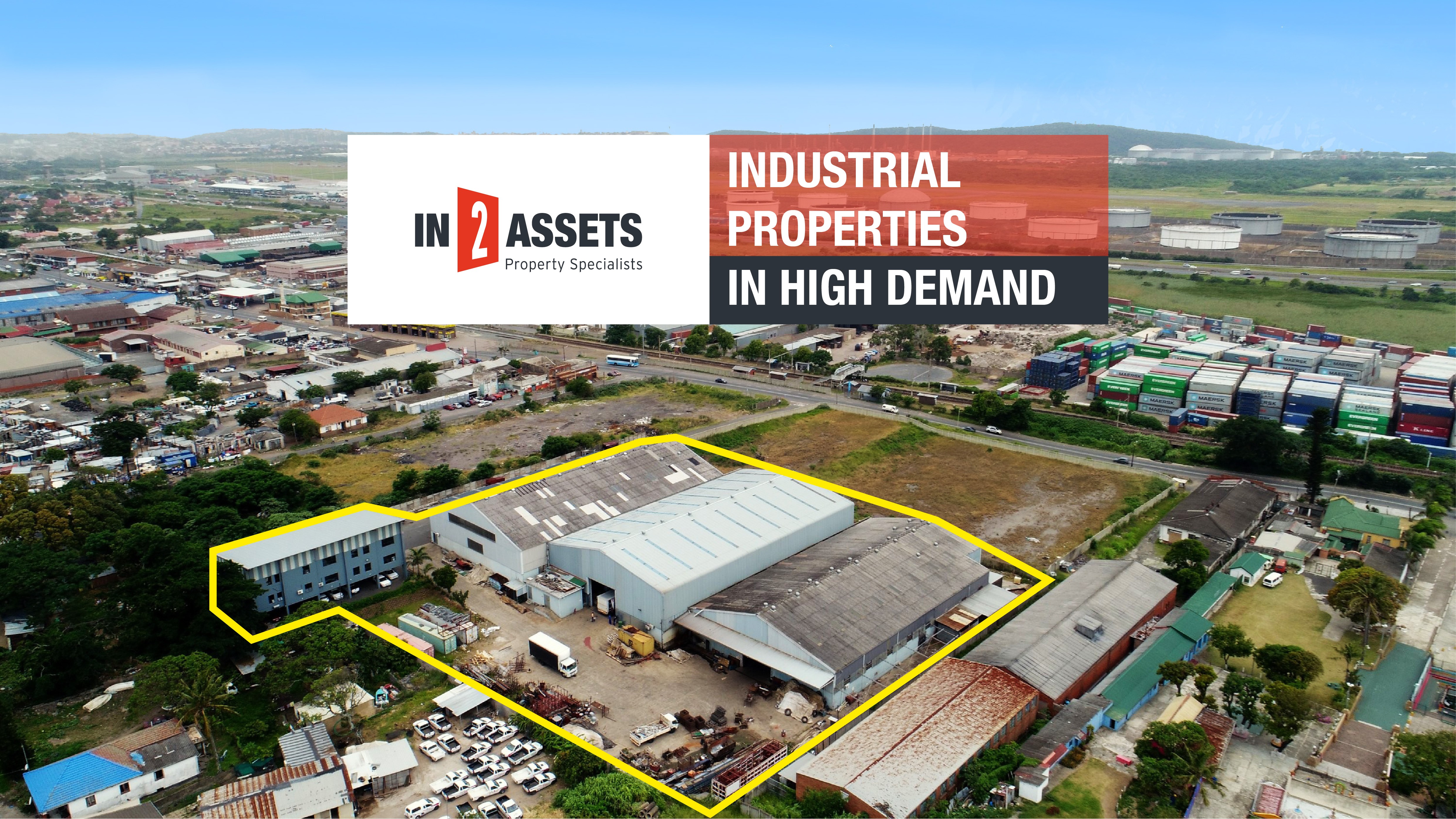 The most critical topics on such a checklist for an industrial property will be location, accessibility, available power, yard space, vehicular access and load capacity amongst other important factors.
Industrial properties vary greatly in terms of shape, size, and building requirements. And while some industries require very specific layouts and equipment connections, many types can be reconfigured to accommodate a variety of tenant's comments Stenzhorn further.
A property that meets most of the requirements for an Investor or an end-user is an industrial property in Isipingo, South of Durban, which is for sale by public auction on the 21st of February 2018.
This property with a combined extent of ± 9842m² and three warehouses or Factories with a working area of ±4901m² under roof, advances itself for a manufacturing business or distribution facility in a location that is of great value with the completion of the new dug out port only a few minutes away from the subject property.
Service outlets such as Filing stations, Shopping malls and other new commercial developments are within reasonable close proximity to the property. This locality is ideal for industrial purposes as it is near many major routes including the N2 and the M4 which would ferry vehicles to the Durban Central Business District, and to points of transport such as Rail and the Durban Harbour.
Numerous national and large corporate tenants occupy the Prospecton node such as Toyota, CHC, Air Liquide, Trident Steel, Gud Filters, Mannesmann Demag, Foskor, Edcon, Durban South Toyota and Natal Motor Industries to name a few.
The property sale takes place at the Durban Country Club and forms part of In2assets combined March 2018 property auction. For more information contact Rainer Stenzhorn at rstenzhorn@in2asssets.com
https://www.in2assets.co.za/property/2138/commercial-industrial-property-auction-kwazulu-natal-isipingo-7-13-fayers-place