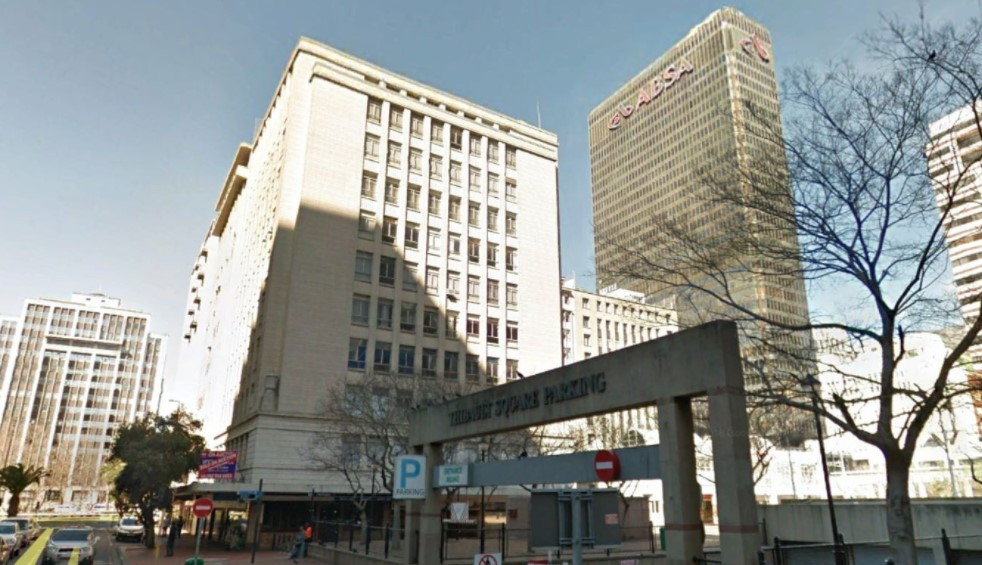 In2assets Properties will be auctioning two properties in the Cape Town CBD on November 18 at 11 am. The live, as well as online, sale, will be held at the Mount Edgecombe Country Club in Durban. 45 to 49 St Georges Mall is an eight-storey character building on the corner of Castle Street.
The ground floor comprises four retail units, an entrance foyer, and ablutions. There are two lifts which service all floors, including the basement. Among the retail tenants are Fantastic Superette, Royal hair salon, and Newlook Cosmetics. The corner unit is occupied by Richfield Graduate Institute of Technology, which also has the first, fourth, fifth, sixth, and seventh floors.
The second floor is let to Ndzondo Direct Marketing and the third floor to the SA Commercial, Catering, and Allied Workers Union. There are ablutions between each floor. Some rooms are air-conditioned. The first floor comprises a reception, accounts office, private office suites, a safe, a computer laboratory, library, kitchenette, a large lecture room, and toilets. The floor is newly renovated and was recently re-painted and re-tiled. The second floor comprises a reception, boardroom, private office suites, and three training rooms, as well as a kitchen and toilets. On the third floor is a reception and printing area, private office suites, a boardroom, and two training rooms.
The fourth floor has a computer laboratory and three classrooms, while the fifth is a combination of private office suites and classrooms. The sixth floor comprises of private office suites, two classrooms, and two computer laboratories. The seventh floor is a recreational area for students, with access to a large balcony with views. It also has a private office suite, kitchenette, a toilet and shower, and a storeroom. There is a large storage area in the basement.
The neighbourhood is a vibrant mix of café culture, corporate offices, luxury apartment living, and hotels. The property is close to the Cape Town High Court and Chambers.
Sections 70 and 80 Thibault House, 9 Hans Strijdom Avenue, comprises two sectional title units on the 7th and 8th floors. The 353m² units are open-plan with multiple offices created with dry-wall partitioning. There are ablutions and ample underground parking bays. "This property has the complete package in terms of security and convenient location. It is on main public transport routes - a stone's throw from the MyCiTi and Cape Town Station - has easy access to major arterial routes, ample parking, and beautiful views," says Muhammad Ali, who is handling the sale.
"A few of the other units in the building are being used as student accommodation, which presents a lucrative investment opportunity with the rise in demand for convenient student accommodation close to places of learning and on public transport routes." Contact In2assets for more information on 0861 444 769 or
[email protected]
Bids can be submitted remotely via the In2assets online bidding platform https://auctions.in2assets.co.za accessible from PC or by downloading the In2assets App from the Google Play Store or App Store.